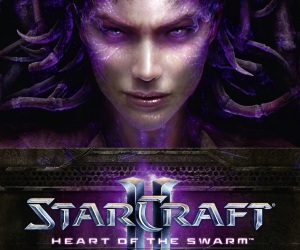 Season One of the ESET UK Masters  (the best-known UK e-sports tournament) kicks off tonight, with £10,000 on the line for the best players.
The best StarCraft pros (and newcomers) will be competing to get to the Grand Finals held in Telford, during March. Heart of the Swarm (the StarCraft II addon) will be used for the entirety of season one, which is yet another fantastic reason to tune in on Twitch.TV to watch the matches.
Some of the best players in the world will be taking park, like Woo "Sage" Kyung Chul, Stefan "MorroW" Andersson, Dario "LiquidTLO" Wunsch, along with British World Championship Series Winner Nick "Ziktomini" Copello.
The victorious qualifiers will also grab a £150 travel contribution, a hotel room for the duration of the event, free entry and use of an i7 gaming PC for the tournament. For players not quite good enough to qualify for the open-cup rounds, a "bring your own computer" round will take place on the first day of i48, and 12 gamers will get places at the final.
Quinton Watts, VP Marketing and Sales at ESET UK said:
On a global scale, E-sports are now more popular than cable television, with millions tuning in to tournaments all over the world. I'm thrilled that we're now able to bring this phenomenon to the UK, to provide UK competitive gamers with a chance to compete, win prizes and thrill the masses. This is the beginning of something special.
You can watch the action live from 7:30pm GMT tonight, right here. The next open qualifier will take place on the January 21. To enter and be in with a chance of competing with some of the world's greatest players and winning big, click here. Insomnia48 is the UK's largest gaming festival, for people of all ages to come together and celebrate games of all types. It takes place at the Telford International Centre, from 22 – 25 March.