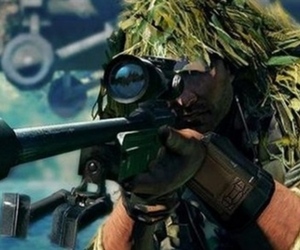 The game that positions itself as an FPS where the player pings enemies from afar with precision bullets released yesterday in North America and it comes to Europe this Friday.
City Interactive's Sniper: Ghost Warrior 2 has looked striking in its visuals from what we've seen in trailers and now gamers finally get to see if the gameplay matches up.
Not to rest on their laurels, CI Games have announced that they've got DLC in the works for the game. the Siberian Strike pack will include some new single player content that we've been told will expand on the game's campaign. The Siberian setting will also see players equipping "winter-themed weaponry", so like, a gun wearing a fleece.
The extra content will be coming to Xbox LIVE Arcade, PSN and PC, some time at the end of March.
Sniper: Ghost Warrior 2 will be released on March 15 in Europe and March 12 in North America for Windows PC, Xbox 360, PlayStation 3, Nintendo Wii U and PlayStation Vita