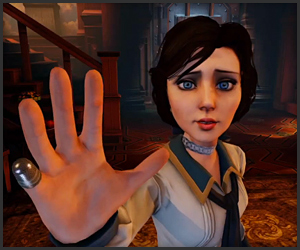 Elizabeth appears to be the next big companion character in video game. In the video below, you can see all of the people that played a part in bringing Booker DeWitt's right hand woman to life.
From voice actress Courtnee Draper, motion capture actress Heather Gordon, level designer Amanda Jeffrey and cosplayer Anna Moleva. Called the "emotional centre of the game" by creative director Ken Levine, Elizabeth's importance to the story seems integral and the work that the team have put in to the character is evident.
With only a week until the game releases, the hype train is well and truly rolling for Bioshock Infinite. The video below is a must watch. These behind-the-scenes vids are always interesting and this one is no different.
Bioshock Infinite will be released on March 26 for Windows PC, Xbox 360 and PlayStation 3