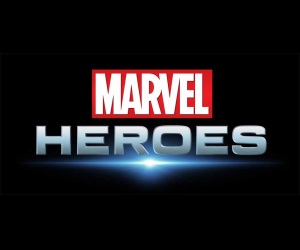 Marvel Heroes, an upcoming free-to-play action-RPG from Gazillion Entertainment, is a game that many of us have been waiting to get our hands on since we first heard about it a year or so ago. Despite the fact that we wanted to play it, we haven't had much interesting information to tell you about since that first announcement. Sure, there's been the odd announcement of Founder's Packs and the like but without a solid release date, something to actively look forward to, it's almost impossible to get excited about a game; no matter how good and fun it looks.
That has now changed.
Gazillion Entertainment announced at PAX East that Marvel Heroes will be launching on June 4th, 2013, with people who bought the Founder's Pack getting access to the game a full seven days earlier on May 28th, 2013.
"When we started working on Marvel Heroes we knew exactly what we wanted to make – an unrivalled multiplayer free-to-play action-RPG experience that allowed gamers and comic fans to play as their favourite Super Heroes," said David Brevik, President and Chief Operating Officer, Gazillion Entertainment, and mastermind behind Diablo and Diablo II. "This is an incredibly exciting day for all of us at Gazillion and we can't wait to let gamers experience the Marvel Heroes world and our fresh take on the massively multiplayer online genre."
Marvel Heroes is due to be released, for free, on PC on June 4th, 2013. A Mac version of the game will follow shortly after.