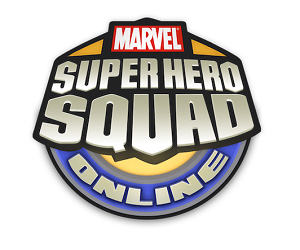 When I first heard about Marvel Super Hero Squad Online, I remember mentally condemning it, assuming it was taking the same path to failure that Lego Universe blazed with its family friendly online gaming.
But I guess I forgot to take into account the appeal of free to play because here we are at the game's two year anniversary and it has garnered over 5 million players. To celebrate, Gazillion Entertainment will host a series of in-game events,  new feature releases, challenges, and heroes including:
New Playable Heroes – Bombastic Bagman, Venom, Spider-Man: Ends of the Earth, Spider-Man Noir and many others make their debut as playable characters.
Expanded Challenges – 20 new challenges highlighting Mayhem Mode bosses including Loki, Green Goblin, and Doctor Doom.  By completing all of the challenges, players will unlock a powerful new playable villain – M.O.D.O.K.
 Enhanced Abilities – Players can unlock five new levels for each character and power up their special abilities by purchasing Medallions.
 New World Events – Compete daily for a chance to win Spider-Man Noir by collecting Infinity Fractals from the game world or from the store.
For more information on Marvel Super Hero Squad Online visit: www.heroup.com