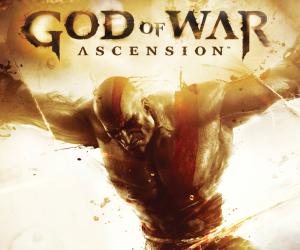 We very much enjoyed God of War: Ascension here at GodisaGeek, as you can see from our in-depth review, but there has been a certain amount of controversy writhing around atop it's tattooed dome like Medusa's snakes, first about the poor-taste Bros Before Hoes achievement and then about what many perceived as a tremendous difficulty spike during the Trials of Archimedes section late in the game.
Many players complained that the Trials were unfair and nigh impossible to survive. In response, Sony Santa Monica Studio has added a health and magic at the end of each of the three elevator stages, giving you a much-needed boost to keep going. The tweak affects all the difficulty levels, something that will upset those hardcore gamers who were happy with the level of difficulty in the first place (we personally never found it a major issue on normal but the, we are uber).
In addition to this, the announcement on the PlayStation Blog also confirms that six new Marks have been added to the multiplayer menu to further customise your online avatar. The Marks of the Thief, the Deep, the Legionnaire and the Mercenary (for Hades, Poseidon, Ares and Zeus, respectively) are allegiance-specific, whereas the Marks of the Trojan and Spartan can be used regardless of which God holds your patronage. There are also eight new skin-tints. See the images below.
Unfortunately, the sound issue that has rendered many of the cutscenes almost useless has not been addressed in this patch as Santa Monica simply didn't have enough time before it launched . There is a solution in-bound, however.
The blog also promises "an influx of DLC" in the coming months as Sony Santa Monica pledge their continued support for God of War's growing online community.
God of War: Ascension is available now exclusively on PlayStation 3.