New Lightning Returns: Final Fantasy XIII Screens Reveal The Dead Dunes and Retail Therapy Opportunities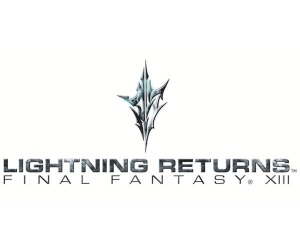 Square-Enix have released a bunch of shiny new screenshots for upcoming FFXIII spin-off, Lightning Returns, revealing more shots of the Dead Dunes area in which the pink-haired heroine and her motley crew can go digging for valuable treasure.
The screens also feature a grab-bag of concept art detailing the creation of Lightning's weaponry and the making of the Luxerion metropolis. Plus, fans of shopping are in for a treat as there are more stores in Lightning Returns than in any other Final Fantasy game before it, meaning lots and lots of ways to spend your hard-won pennies on gear and items to boost your survival chances.
Lightning Returns takes place 500 years after FFXIII-2, with Lightning awaking from her crystal sleep to find a world where no one ages. After the merging of Gran Pulse and Valhalla, the god Bhunivelze gifts Lightning with the power of the Liberator, making her the only person who can prevent the imminent end of the world – an event that will occur in just thirteen days. Hope Estheim and Snow Villiers will offer aid throughout the story, although details of their involvement are still cloudy. Check out the screens below.
[nggallery id=1395]
Lightning Returns: Final Fantasy XIII will be released on Xbox 360 and PlayStation 3 in Q3, 2013.