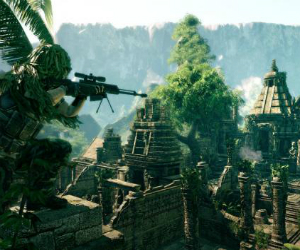 CI Games are pumping out trailers for Sniper: Ghost Warrior 2. Today is no different as they release a video titled Tactical Optics, for the game.
The trailer, which can be seen below, allows viewers to see how certain elements of the upcoming title from the Polish based City Interactive will play out. For instance, you can see how thermal vision and night vision goggles help on the battlefield.
The thing that stands out for me in these trailers is how beautiful the in-game world looks – created using CryEngine 3. One can only be hopeful that the sequel to 2010's Sniper: Ghost Warrior will step up, where the original didn't.
Sniper: Ghost Warrior 2 will be released on March 15 in Europe and March 12 in North America for Windows PC, Xbox 360, PlayStation 3, Nintendo Wii U and PlayStation Vita