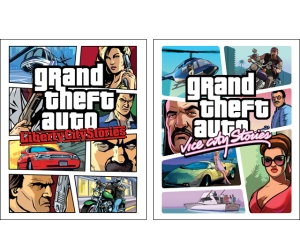 Lost in the recent Anniversary releases of GTA: Liberty City Stories & Vice City Stories? Rockstar are here to help.
Rockstar recently released the PlayStation 2 versions of Grand Theft Auto: Liberty City Stories and Vice City Stories on PlayStation 3, via the PlayStation Network. Similar to what they also did for the re-releases of Vice City on mobile devices, and San Andreas on PlayStation 3, Rockstar have very kindly made some gigantic, high resolution maps available for both games.
These maps were originally packaged with the original retail releases, so it's great to see them offer the same thing for this digital versions.
You can view these maps here, along with other artwork from both games manuals.
Both Grand Theft Auto: Liberty City Stories and Grand Theft Auto: Vice City Stories are available now on PlayStation Network.