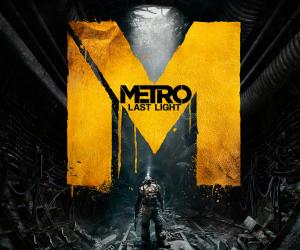 A couple of weeks ago, we brought you the first of three Ranger Survival videos for the upcoming Metro: Last Light game. The second part of the trilogy is entitled Enemy Danger, and will introduce some of the bad guys you will meet in Last Light.
There are many dangerous inhabitants of Metro that you will encounter, including both human and mutant ones. The humans are made up of gangs of Bandits, Extreme Factions and Rangers, skulking in the tunnels undergrounds – whereas the Moscow area of Metro is controlled by the Mutant population. Players will have to decide whether or not they will want to take on their enemies head-on, or if the stealth approach would be a wiser move.
As you wait for the title to be released, remember to take a good look at Ben's recent preview on Metro: Last Light and decide for yourself if 4A Games' sequel to 2010′s Metro 2033 is for you.
See the video below:
Metro: Last Light will be released on May 17 in Europe and May 14 in North America for Windows PC, Xbox 360 and PlayStation 3.