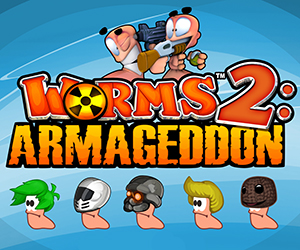 Worms 2: Armageddon has finally been made available for Android devices.
Also available on Kindle Fire HD, the game was first released on Xbox Live Arcade in 2009 before subsequent successful releases on the PlayStation Network and iOS.
Team 17's hit has 30 single player missions, local multiplayer for 2-4 players and the ability to rename members of your worm squad.
Critics have praised the games' many iterations for their multiplayer and distinct sense of humour.
Worms 2: Armageddon is on sale now for £2.99.