Sports Interactive have been engineering commendable handheld versions of their management franchise for a while now. The pleasingly basic PSP versions were fun and easy to play thanks to their pared-back approximation of the source material. This new Vita version is also based on a limited version of the PC game, but is essentially a fully functional portable version of the stripped-down Classic Mode from Football Manager 2014, with very little lost in translation as far as the core game is concerned.
Off the bat you get two modes to tinker with. Firstly, Career Mode is the time-honoured marriage-wrecking FM we know and love. You pick a team and then enter the ridiculously labyrinthine world of tactics, transfers and stats. You can play the game how you want to play it, and for as long as you wish – as the Alex Ferguson-esque trophy for completing three decades worth of seasons attests. How full-on you immerse yourself is your choice – like the PC counterpart you can select your team, your formation, the attitude of your unit on the pitch, individual instructions, hell, you can even invent and name your own formation.
The world of the transfer market is as bewildering and packed full of "structured deals" and all of the financial gubbins you would expect. Through the on-screen pop-ups that frequently fly into view, you are reminded of the ridiculous depth involved, the innumerable minutae of managing a football club, all in the palm of your hand. Alternatively you can leave most of that to your assistants, who can see to most of the donkey work as you pick up the action on match days. Many leagues from around the globe are present and factually correct, but you are limited as to how many nations can participate, and the more leagues you select, the slower the game will be.
Within a few hours I had sampled the delights at both ends of the footballing pyramid, taking the reins at my local Skrill Southern heroes Eastleigh, where finances are tight and expectations are high – then usurping Mauricio Pochettino at my beloved Saints to have a go at working out just where to play Gaston Ramirez, and achieve the board's demands of a ninth-placed Premier League finish. When it is working properly, the game is fun and easy to learn. I was so chuffed when I beat Portsmouth in my first game in charge at the Silverlake that I texted our Editor to tell him. Never underestimate my hatred of those lot down the M27.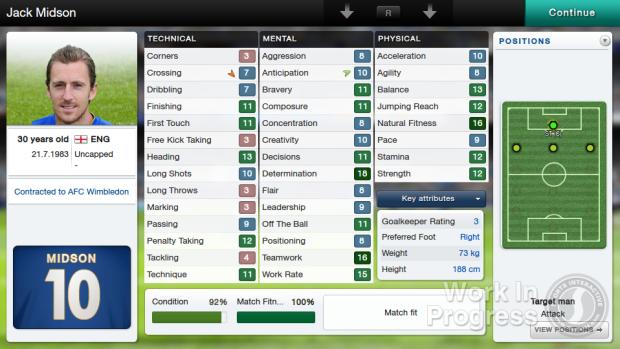 Matches feature some loveable in-game highlight footage, and seeing one of your charges rifle in a worldie is as satisfying as ever. The problems come from the constraints of the PS Vita. While everything is present and correct, and looks sharp, the menus are simply too small and packed together, meaning that anyone (from the sausage-fingered likes of myself to someone with lithe digits) will be making mistakes as they are navigating around. Almost immediately I inadvertently selected the wrong response for my very first press interview with a local newspaper, which made me come off as a bit of an arsehole as opposed to the dynamic young manager I was wishing to be. A drop down menu is activated using the right trigger, and allows you to make swift tactical changes, but is all too easy to substitute the wrong player, or even navigate back out of a menu during a match without confirming your changes. Employing a capacitive pen can eliminate some of these errors, but this strikes me as a bit of an unfair compromise.
Elsewhere, things are undeniably slow – whether loading a new game, or waiting between matches. But this was always to be expected, and is nowhere near as much of a problem as the fiddly touch controls. Limiting the number of participating leagues can speed things up – and trust me, you will not have time to think about what is going on in Scottish League Division Two once you realise the enormity of the job at hand in your own division.
A well-implemented Challenge Mode (the second mode) places you in interesting scenarios such as an Alan Hansen-inspired "winning the title with kids" situation, or avoiding what looks like certain relegation. There are also a number of well thought out trophies. Best of all, for those who play at home and on the move, is the cross-platform save functionality between the PC and Vita versions. Should you wish, you have a blast on your computer at home with a cuppa in the morning, then pick up the same game on the train commute to work. It is very clever.
It seems entirely apt that my first stab at reviewing a Football Manager game comes exactly twenty years since a halcyon summer spent playing Championship Manager and Sensible World of Soccer and watching every single game of the USA 94 World Cup – still my most fondly remembered tournament despite the crushing blow of no Three Lions. Back then, amongst a gaggle of Japanese consoles I was rocking the Commodore Amiga 500, which could somehow handle the stats-heavy world of Champ Man where, say, the SNES couldn't. This always fascinated and baffled me as a kid, but then I grew up and met someone who worked as a researcher for these video games, and began to understand the enormity of the databases involved.
VERDICT: Storage methods for the data have obviously moved on from the old floppy discs, but ostensibly the fact remains that a Football Manager title is always going to run better on a half decent PC than any console. In light of this, it is hard to be over-critical with what Sports Interactive have achieved here.
There are some glaring technical limitations, which take the gloss off of what is a remarkable endeavour, and perhaps the menus could have been thought out a bit better. But what you ultimately get here, is a fundamentally sound game of Football Manager, which is as compulsive and addictive as it ever was, and you can play it on the toilet, or snuggled up in bed.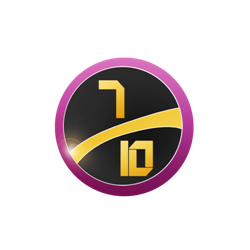 GOOD. A game that scores 7/10 is worthy of note, but unworthy of fanfare. It does many things well, but only a few of them incredibly well and, despite a handful of good qualities, fresh ideas and solid mechanics, it fails to overwhelm.
Review code provided by publisher.