After a middle-of-the-road response to their 2014 installment, there was plenty of improvements to be made in F1 2015, but Codemasters have come back fighting. There is plenty to love, including a completely revamped system, ultra-sensitive tyre feedback, as well as the ability to communicate directly with your pit crew. With all these new and improved features, it looks as though F1 2015 is going to go home with the gold.
One of the most dazzling aspects of F1 2015 is the graphical improvements in the move to next-gen. It feels like it was designed and mastered for the processing power of the new-generation. The track we were able to play on was Singapore in the rain, and quite frankly I was baffled at how incredible the game looked. The spray coming off the vehicles in front, the particles of rain collecting on the camera: everything was crystal clear and looked stunning in 1080p/60ps. The realism is unparalleled, right down to the sounds of the team engines being perfected and matched with that of real-life.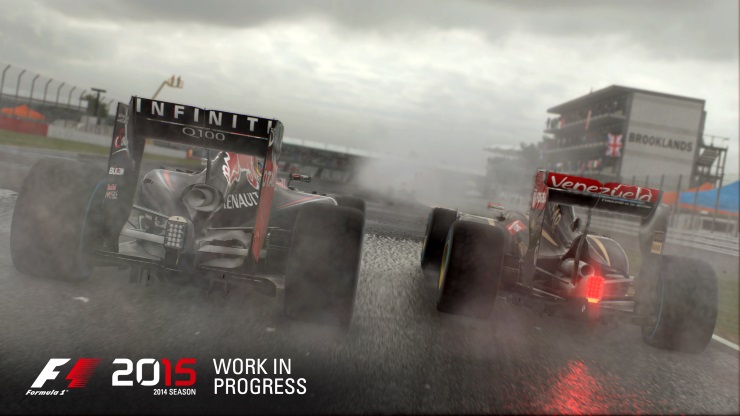 Being quite inexperienced in racing games, I found the amount of factors to consider while driving around the track astounding. From gear changes to road conditions to illegal overtakes, I had a blast careering around corners too fast and zooming past my opponents much to the dismay of my pit crew who frequently shouted in my ear that I was illegally overtaking. This game doesn't feel catered to a specific audience, instead opting to feel inclusive to everyone regardless of skill level or experience. Despite die-hard F1 fans likely getting the most out of the game, my inexperience was a key factor in my enjoyment and added a ton to the hilarity of my gameplay.
The control are mapped perfectly for realism, and are easy to pick up and there are numerous in-game guides to aid you with turning corners, maintaining efficient speed and the likes. Updated alongside the real-life F1 charts and positions, it feels almost organic. A hand-crafted experience through and through, the game works perfectly as a serious racer as well as a more laid-back and long-term title. Immortalizing big time names such as Lewis Hamilton, Kimi Räikkönen, and Sebastian Vettel is no doubt going to rake in the series fans for another spin around the tracks, alongside the array of improvements and mastering.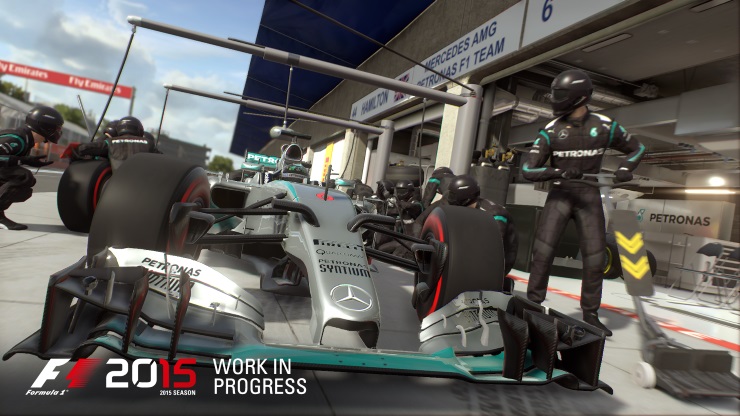 I'm excited to see how competitive the title will get upon release amongst online players in terms of World Championships, which I think will add a challenging dimension. With promises of a huge amount of content (the entire 2014 campaign is being remastered to be included alongside the 2015 campaign), F1 2015 feels like it's going give players a lot of bang for their buck, and I can't wait to take it for another spin.
Preview based on hands-on time spent at a Bandai Namco hosted event.