Doom is set for release on June 30 if a listing on Amazon France to believed, the retailer which was also accidentally leaked the release dates of Rise of the Tomb Raider on PC and Forza 6.
Until now, the release window for Doom has been Spring 2016 with other national Amazon sites showing a speculative release date of December 31, 2016. However, it appears that Amazon France has corrected it's error as it now also shows this date.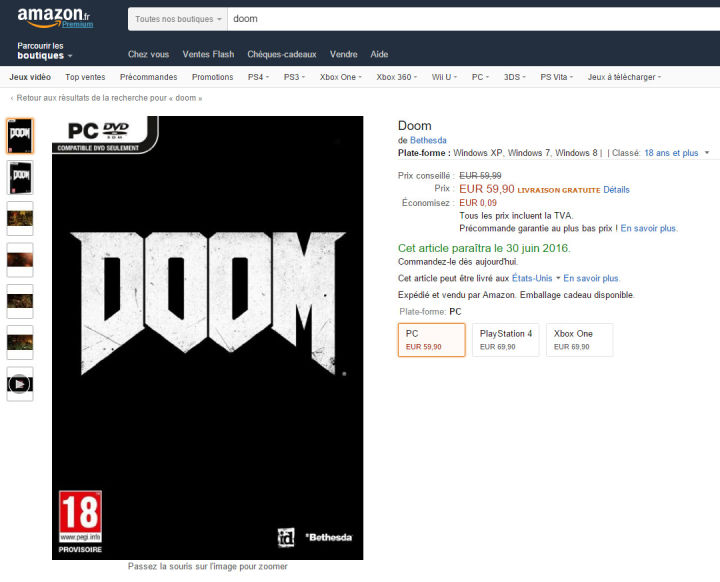 We'll keep you posted on any official word on the release date should it be announced. Doom will be available on PS4, Xbox One and PC sometime this year according to Bethesda.