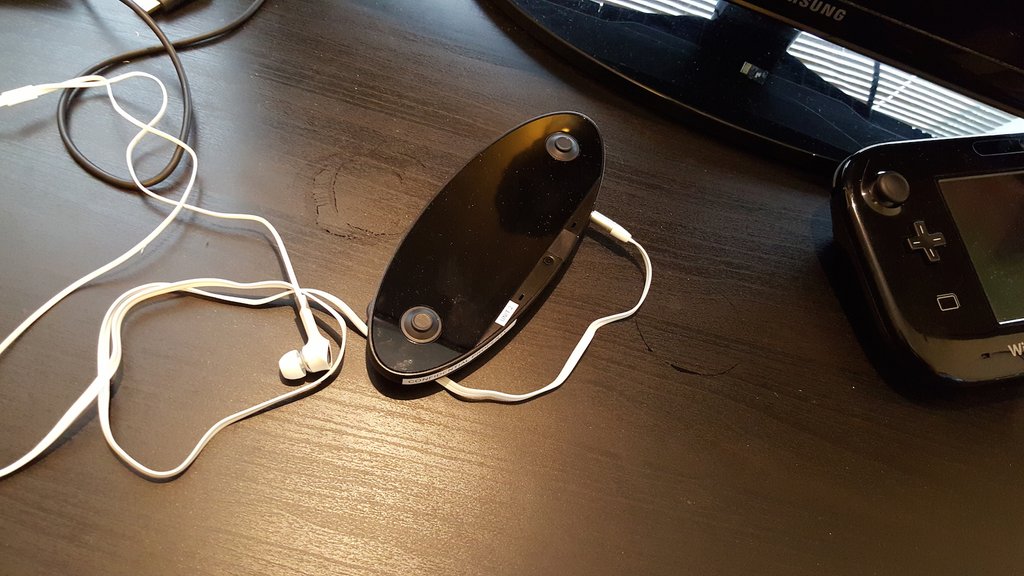 Following reports earlier this month about Nintendo's prototype of their NX controller being leaked, new images that appear to match said prototype have surfaced online.
First appearing on Reddit before quickly spreading to NeoGAF, user perkele37 posted two images of an oval-shaped controller with only two buttons/sticks. Other than that, the controller is completely devoid of other input methods — although it has been speculated that the empty space will actually incorporate touchscreen features.
The Reddit post gave the following details on the controller, all of which are unconfirmed at this point:
Only the upper 'nubs' of the sticks move. The bottom part is static (kind of like the circle pad, but it moves along the bottom 'sphere'.
The rollers on the top feel and look pretty much identical to a mouse scroll-wheel. Though I do don't believe this will be the final design.
Haptic feedback is feels like Apples 'taptic' engine. Not like regular rumble.
3.5mm headphone jack on the bottom
See the images above.