2017 has been beyond crazy for games. I already realized it was going to be a super busy year when December 2016 saw me already playing 5 of January's games for review. While I thought this year would just be front loaded, we got amazing games on all platforms almost consistently through the year. As someone who owns literally every platform, this year was also one of the most expensive ones with game releases, collector's editions, soundtracks, and the like. I've had trouble narrowing my top games to 10 and here I am only being allowed to discuss my 5 favourite games of 2017. I will have my revenge, Adam. Here are my top 5 games of 2017.
5) The Legend of Zelda: Breath of the Wild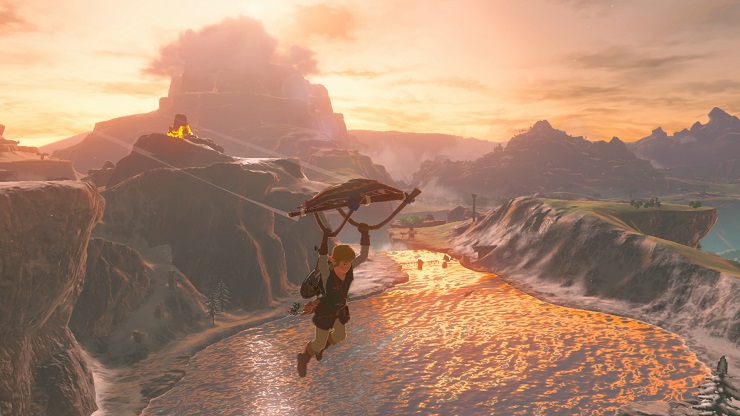 This year Nintendo got back into the console game. I mean, the 3DS is basically one of the best gaming devices of all time with one of the best catalogues for Japanese game fans already but the Switch has them turning everything up to 11. I've had a ton of fun with this and probably spent more time on it than anything else since April and it was super hard to decide bet ween this, Super Mario Odyssey, Splatoon 2, and Xenoblade Chronicles 2 for this position. I had to go with Zelda though. Looking back at the two months I spent just exploring and enjoying Hyrule and basically using this as an escape game to reviews. Breath of the Wild is one of the best open world games ever. It is the only one that literally lets you go on that mountain you see in the distance. Breath of the Wild is a game people will talk about for a long time.
4) Dragon Quest VIII: Journey of the Cursed King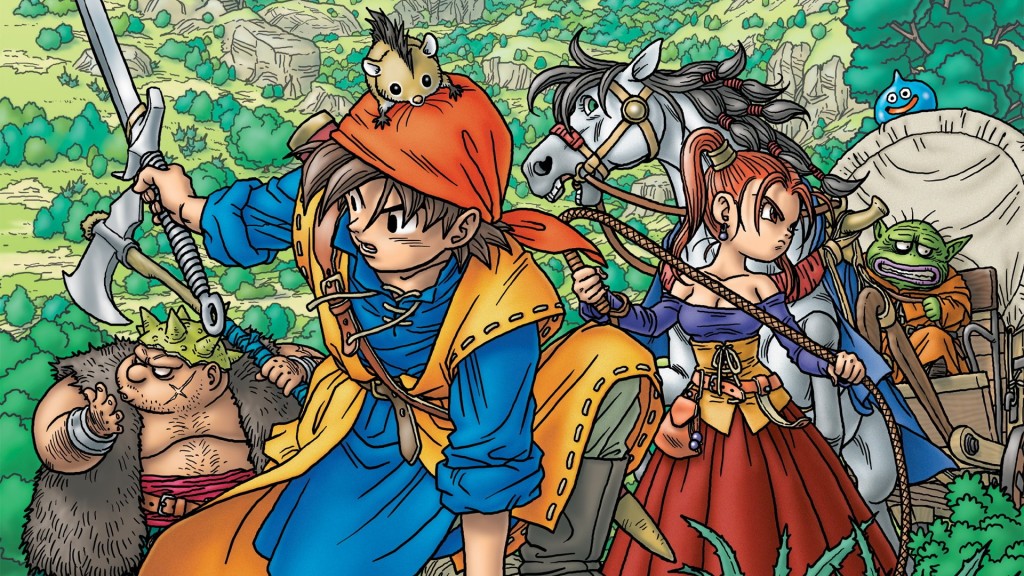 While everyone is on the Dragon Quest XI hype train for a 2018 release in the West, I actually played my first mainline Dragon Quest game this year on the 3DS. I was quite hyped to see Nintendo localize and release both Dragon Quest VII and VIII on the 3DS years after the original Japanese release. Dragon Quest VIII blew me away. It has a fantastic cast of memorable characters, a superb dub, great music, and a kickass story. The improvements to the 3DS version make it hard to even consider the PS2 version anymore and this is a traditional turn based JRPG so of course it plays best on a handheld. Cor Blimey, I hope Nintendo manages to get Dragon Quest XI out on 3DS in the West because after this, I'm gonna play IV, V, VI, and VII on 3DS. With Dragon Quest VIII and Final Fantasy X, Square Enix had their best output on PS2.
3) Persona 5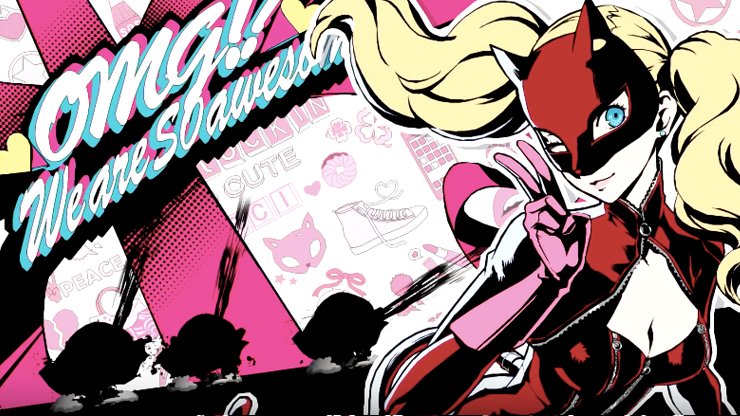 Bet you didn't think this would be at 3 and not 1 given how much I spoke about it and how many hundreds of hours I've put into Persona 5 in Japanese and then in English. Persona 5 is the best entry point to the Persona franchise and one of the most stylish games ever. The Phantom Thieves stole everyone's hearts in April after a super long delay. Atlus knocked it out of the park with this. It took some of the best bits of Catherine and Persona 3/4 and blended them into one of the best looking game interfaces and added a dash of Acid Jazz for the music to end up being something special. If you own a PS4 or PS3, you'd be wasting it by not buying Persona 5.
2) Yakuza 0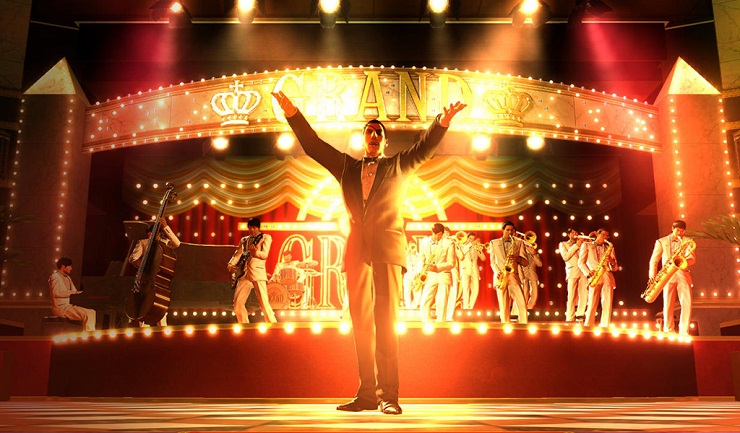 If you've never played a Yakuza game before, this is the one to get. Yakuza 0 is a dramatic story involving betrayal, death, dancing, karaoke, family disputes, and more and you play as Kazuma Kiryu and Goro Majima. The way the story switches between them and finally comes together over the course of the game is beyond great. There's tons to do with minigames that range from being SEGA arcade classics to others that are basically their own complete games when looked at from the outside. Yakuza 0 packs too much quality content and is a steal even at full price. There's nothing like this game and it is the GTA Vice City of this generation for me. This probably has the best combination of facial animations, voice acting, and well written characters in a long time.
1) VA-11 HALL-A: Cyberpunk Bartending Action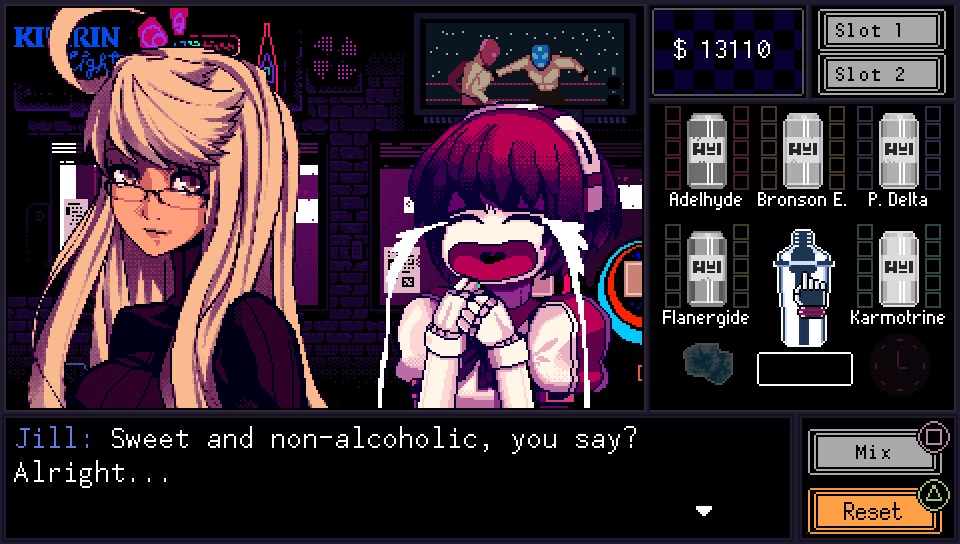 What originally released on PC platforms back in January last year finally made it to the Vita in November this year. Sukeban Games' VA-11 HALL-A is a bartending adventure game that plays out like both a point and click experience and a visual novel. The aesthetic, music, and characters feel like they were all literally made for me. Many indie games try and do cyberpunk but none have done it this well for me. Instead of making decisions to alter the story, you change things by making drinks and depending on what drinks you serve. Get everyone drunk, get your own drink, a nice pair of headphones, and enjoy my favourite game of the year.
Honorable mentions: NieR: Automata, Etrian Odyssey V, Ys VIII: Lacrimosa of DANA, Super Mario Odyssey, Xenoblade Chronicles 2, Stardew Valley, Gravity Rush 2, Tokyo Xanadu, Disgaea 5: Complete, and a ton more. I told you 2017 was amazing.