Thimbleweed Park is getting a limited physical release from Limited Run Games on PS4 and Nintendo Switch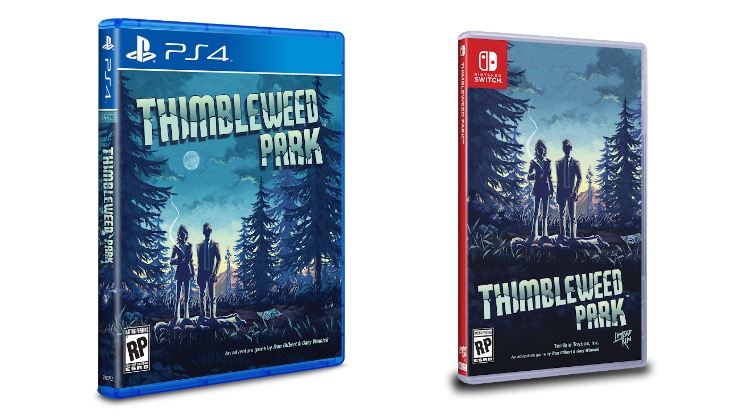 Thimbleweed Park is getting a limited physical release on March 30.
Limited Run Games is bringing Thimbleweed Park to retail on March 30 which is the one year anniversary of the game's debut release. Both versions will cost $34.99 but there will be a $64.99 limited edition Big Box release with multiple goodies. Read our review of Thimbleweed Park here. Watch the trailer below:
The Collector's Edition includes the following on both platforms:
Physical game for the Nintendo Switch/PS4 (Region Free)
Full-color manual
Full-color Interior print on the cover sheet
Newspaper
Foldable menu poster
Post-it Notes
Nintendo Switch/PS4 Exclusive Stickers
Nintendo Switch Exclusive Phone Book / PlayStation 4 Exclusive Tape Cassette
A classic LucasArts style big box – just like you remember!
Thimbleweed Park is available on iOS, Nintendo Switch, PlayStation 4, Xbox One, macOS, and Windows 10.