Pathea Games has just released a new update for My Time At Portia, the crafting relax-em-up seemingly inspired by Stardew Valley.  Not only can you take on building projects for the various citizens of your coastal town, this update has added animals to the mix.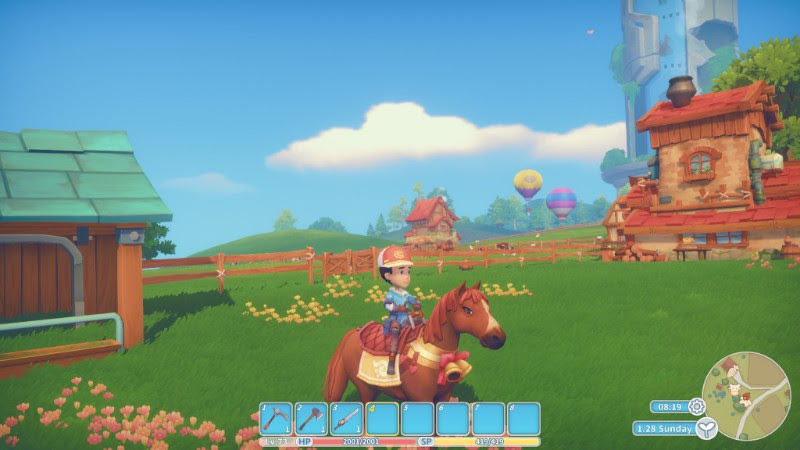 You can now keep and look after your own livestock, such as chickens and cows, and they'll produce things like milk and eggs. You can even breed them. If you head to MacDonald's farm, you can now take your significant other out on a romantic horse ride, with the newly added horses.
Alongside the new animals, there is a new museum ready to open in Portia. A new story quest will see you finishing the building itself, which will then allow you to donate relics you've found for display. Sounds very Animal Crossing, which I'm sure people will love.
Lastly, Update 2 has added a new dungeon, plus many fixes and improvements to the game overall.
You can play this My Time At Portia update for yourself right now, as it's available on Steam Early Access for PC. The full, finished game is also due to arrive on Nintendo Switch, Playstation 4 and Xbox One later in 2018.