Mick Gordon's DOOM soundtrack is finally getting a Vinyl release thanks to Laced Records.
After a few teases, Laced Records revealed a partnership with Bethesda and id Software for multiple editions of DOOM across CD and Vinyl. These will release in Summer 2018. The vinyl release will be on 2LP or 4LP. the 4LP editions will have the full soundtrack while the 2LP release will be a 20 track release with songs picked by the developers. Preorder the various editions here.
The following editions are available: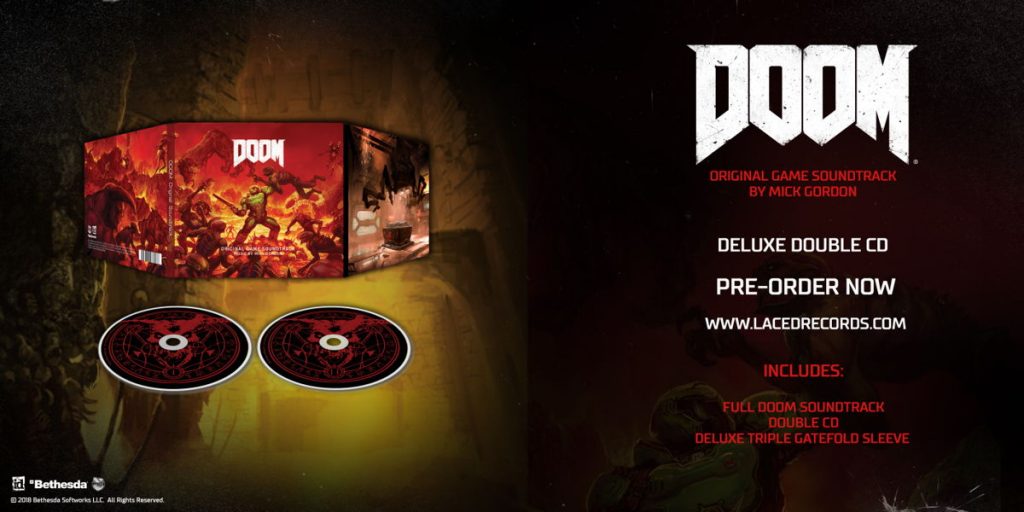 Deluxe Double CD: Featuring a premium triple gatefold sleeve and available direct from Laced Records and participating retailers worldwide (RRP: $15.00)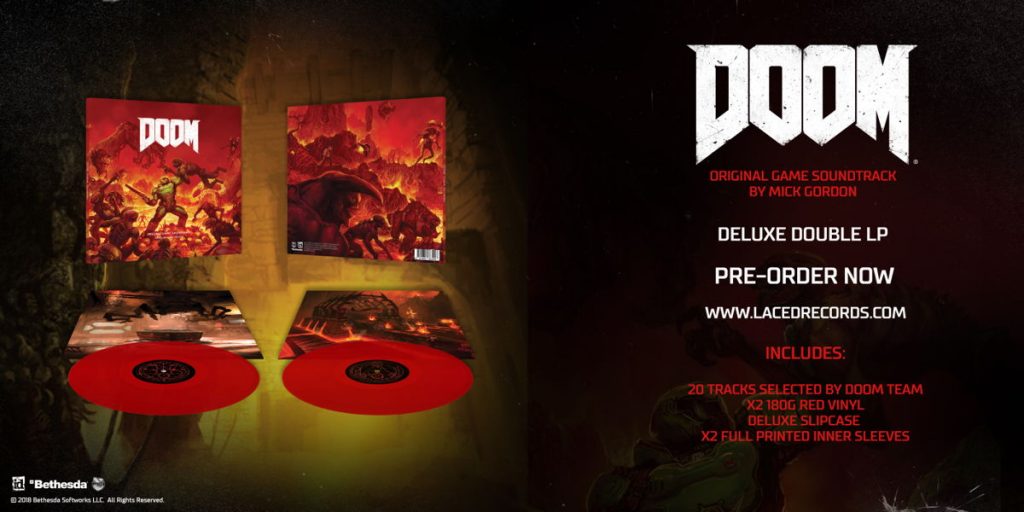 Double LP: Pressed on 180g blood red vinyl and complete with premium packaging this version features 20 favorite tracks selected by the developers themselves. Available direct from Laced Records and participating retailers worldwide (RRP: $35.00)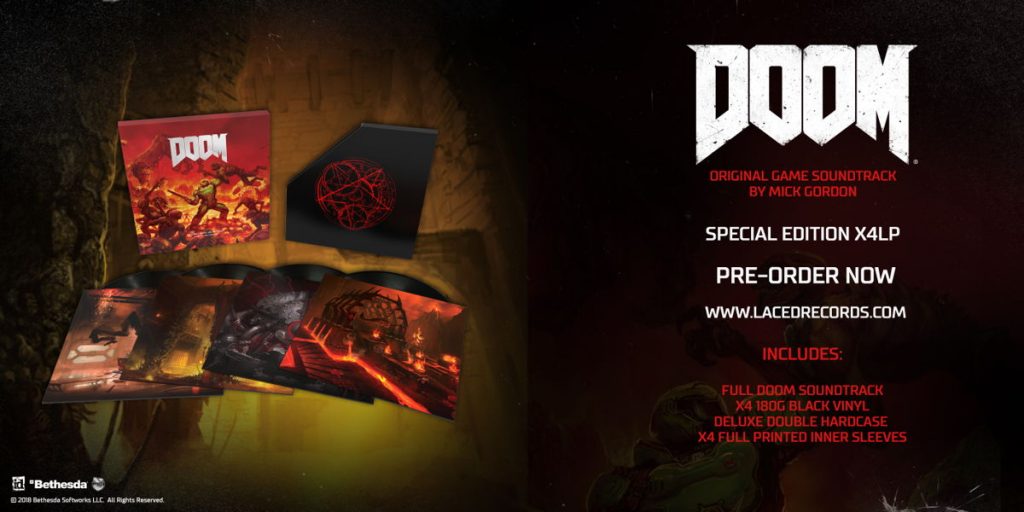 Special Edition X4LP: Cut at the legendary Abbey Road Studios this four-disc vinyl set is encased within double hard slip cases and features premium printed inner sleeves with DOOM artwork. Pressed on black vinyl it includes the full DOOM soundtrack and is available to pre-order direct from Laced Records store and participating retailers worldwide (RRP: $80.00)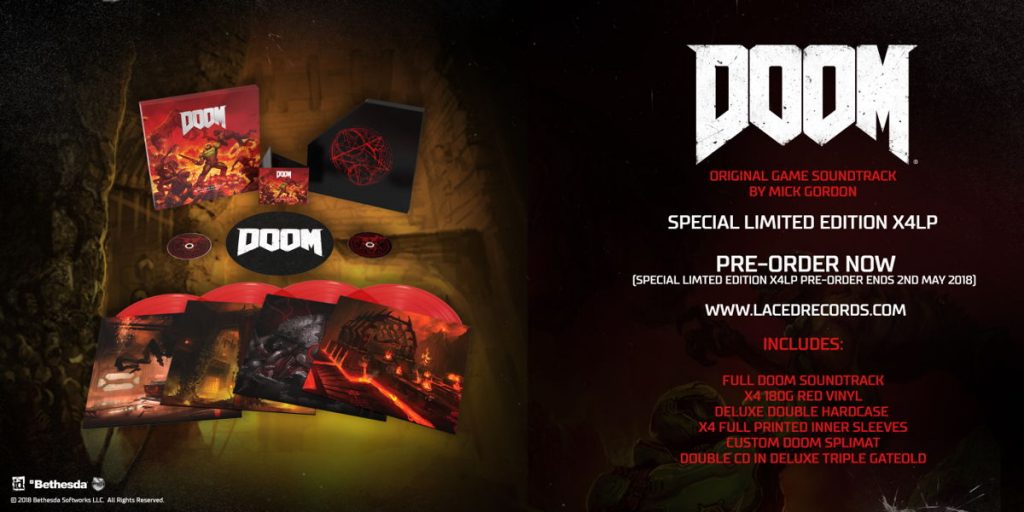 Special Limited Edition X4LP: The four-disc special edition comes with all the bells and whistles of the Standard Edition X4LP but is pressed on 180g blood red vinyl and adds the Deluxe Double CD, plus a custom turntable slipmat. The Special Edition is only available via pre-order for a 14-day window ending 2nd May 2018 direct from the Laced Records store only. (RRP: $100.00)
DOOM is available on PS4, Xbox One, Nintendo Switch, and PC. Read our reviews of it here and here.