Aksys Games has announced that its new 4-player, co-op retro shooter Quad Fighter K is available right now on the Nintendo Switch eShop.
This new shooter has a raft of features, according to the publisher, including:
It's Dangerous to Go Alone—The alien forces are an overwhelming force, but one you don't have to face alone. Bring along three friends and face the alien hordes with local co-op play!
It's not Retro, it's Timeless—With 8-bit graphics and a focus on pure arcade shooting action, Quad Fighter K harkens back to the times when it was all about you (and perhaps a couple of friends), a quarter, and lightning-fast reflexes.
Quad Fighter Powers, ACTIVATE! —Do your best work solo, or unleash real damage by linking your ship with a teammate to crush your foes and save the planet. Unlock different attacks by connecting your ship with your allies.
Should I Stay or Should I Go?—Whether you're gaming at home or on the run, thanks to the mighty morphing powers of the Nintendo Switch™, you can take out the alien hordes threatening our alternate Earth whenever, wherever.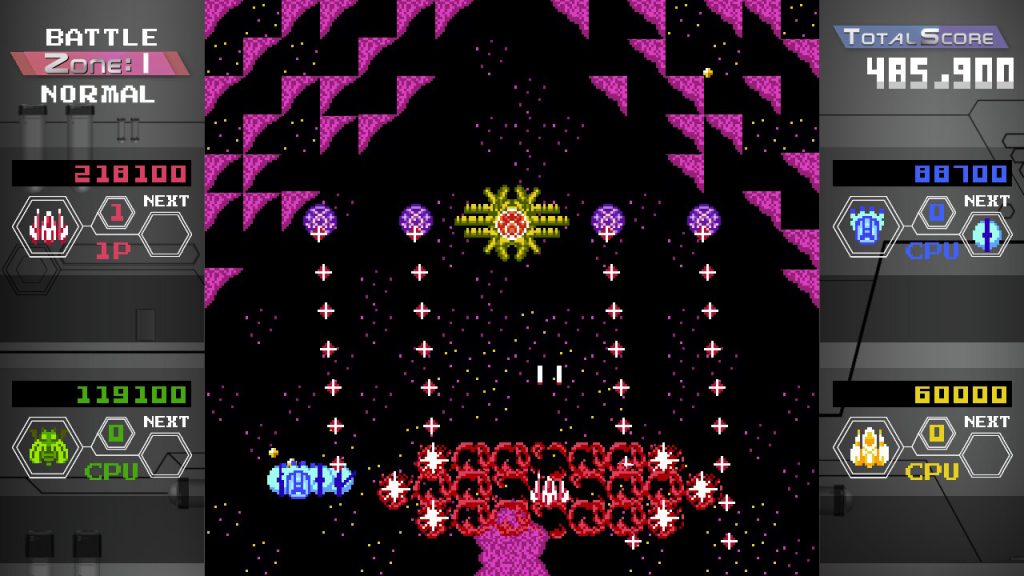 Aksys Games seems to be putting all its chips into the retro theme, but that scene is huge right now and the Switch is enjoying a lot of success with those games, so maybe Quad Fighter K's timing is right.
Either way, Quad Fighter K is available now on the Nintendo Switch eShop.