Yakuza 3, Yakuza 4, and Yakuza 5 are being remastered for PS4 in Japan, releasing from August 2018 onwards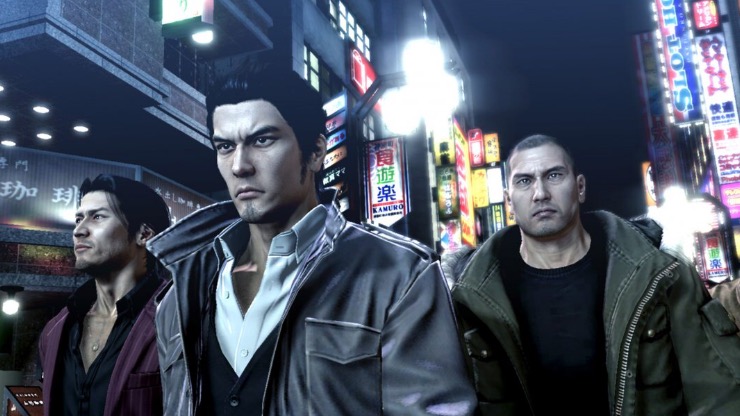 It has just been announced that the 3 PS3 Yakuza (Ryu Ga Gotoku) games are coming to PS4.
Yakuza 3, 4, and 5 are coming to PS4 with improved resolution and framerate. These are remasters and not full blown remakes like the Kiwami games, Yakuza Kiwami and upcoming Yakuza Kiwami 2. Yakuza 3 will release on August 9 in Japan with a code to download the soundtrack for 3990 Yen. Yakuza 4 releases in Autumn 2018 while Yakuza 5 releases in Spring 2019. This will make the full numbered franchise playable on PS4 and in Japan, the PS4 will have 7 Yakuza games. Watch the trailer for Yakuza 5's English release below:
Here's Yakuza 4's launch trailer:
Here's Yakuza 3's launch trailer:
Originally, Yakuza 3 and 4 got retail releases on PS3 but Yakuza 5 was released in partnership with Sony as a PSN only release on PS3.
Yakuza 3, Yakuza 4, and Yakuza 5 are available on PS3 in English but these remasters are announced just for Japan as of this writing. Expect something to be announced either at E3 or soon after for the West. Read our reviews of Yakuza 0, Kiwami, and 6: The Song of Life.
Thanks, ryokutya2089.com.