Octopath Traveler is a game many RPG fans have been looking forward to for a while now. Most JRPG fans loved Bravely Default on the Nintendo 3DS and when Octopath Traveler was revealed, it blew people away with the visual style and combat shown off. Fans of Bravely Default and JRPG fans in general have been looking forward to this for a while now. The 2 demos have been great appetisers for the full course next week. Here's everything you need to know about the game: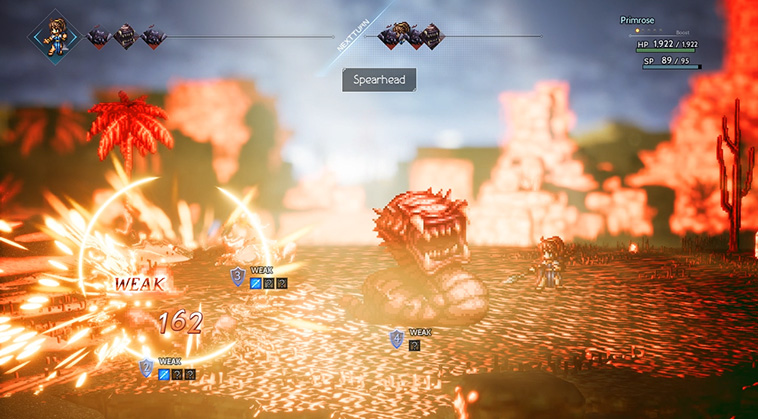 What kind of game is it?
Octopath Traveler is a turn based JRPG with a very distinct aesthetic. It features a combination of 16 bit SNES style sprites with HD effects in a 3D world that plays out like a pop-up book story. There are eight adventurers you can play as from different parts of the world.
What platforms is it releasing on?
Octopath Traveler is a Nintendo Switch exclusive game.
Who is the developer?
It has been developed by Square Enix in collaboration with Acquire. It is published by Square Enix in Japan and Nintendo in the West. It features Masashi Takahashi and Tomoya Asano of Bravely Default fame.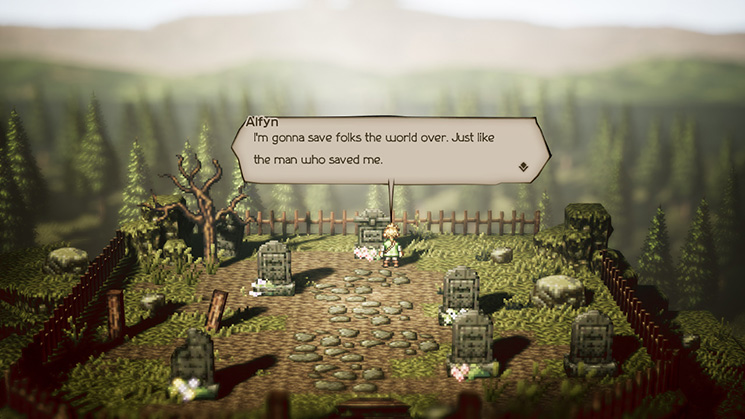 What is up with that striking art style?
The team calls this HD-2D since it uses 2D sprites and is rendered in a 3D world that makes the game feel like a papercraft world come to life. It has lovely use of bokeh, depth of field, and some realistic visual effects resulting in a very striking look.
Who did the music and is it any good?
The soundtrack has been composed by Yasunori Nishiki who worked on Gravity Rush 2, Granblue Fantasy The Animation, and more. Nintendo has uploaded a video showcasing some of the music and you can watch it below:
What editions are releasing?
There is a standard release that's available both physically and digitally. The box art is magnificent. There's also a limited edition called the Traveler's Compendium Edition.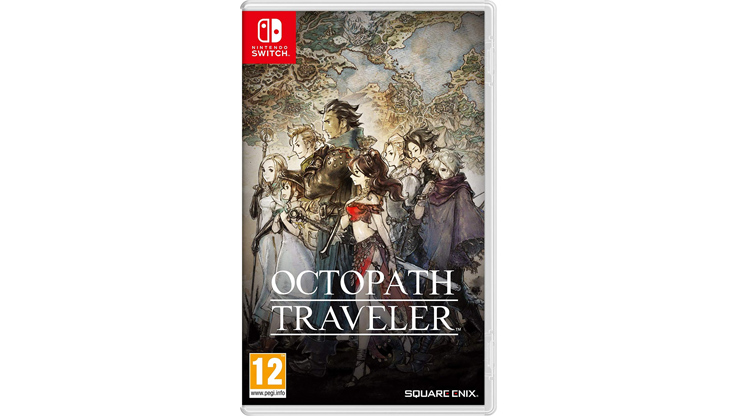 What does the limited edition contain and how much does it cost?
The Traveler's Compendium Edition (pictured below) has the game for Nintendo Switch, a pop-up book, a map of Orsterra, and a replica coin.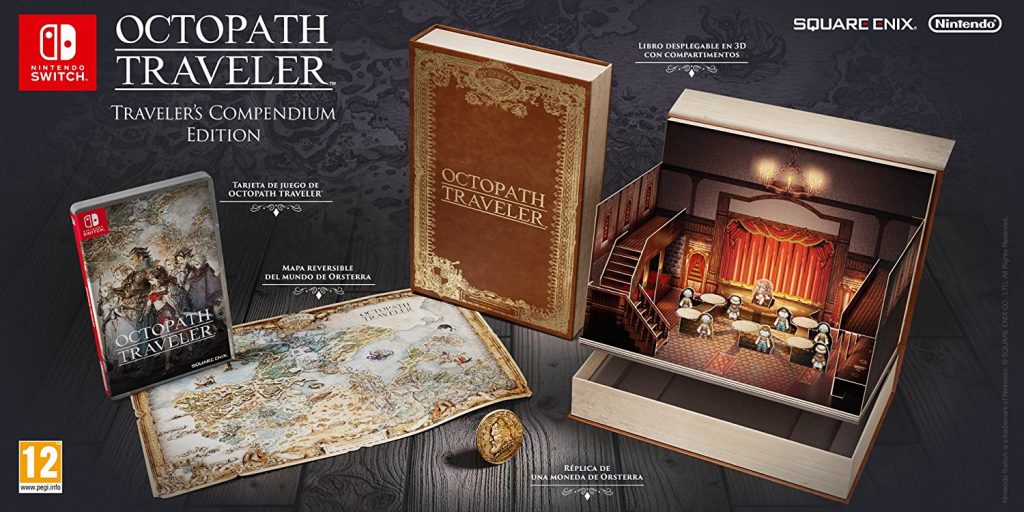 What's the download size?
Octopath Traveler is just under 3GB at 2.9GB in size in its current state.
Can I pre-load it now?
Yes, you can pre-order and preload it right now.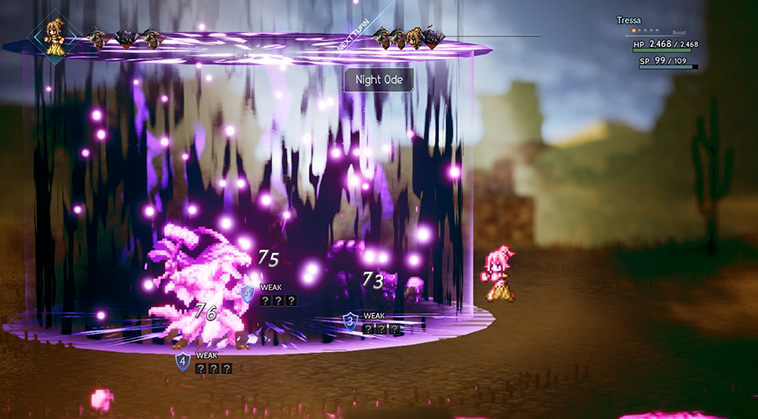 Is there a demo?
The Prologue Demo lets you play up to 3 hours and transfer your save to the full game. Check out the demo on the eShop or the website here.
How is the game?
We played it at a preview event and our impressions are below:
Stay tuned for our full review for the game closer to launch when the embargo lifts.