ID@Xbox is currently celebrating quite the milestone, as it has now officially seen one thousand games released through the program. In a letter to the fans, ID@Xbox Senior Director Chris Charla thanked developers and fans alike for helping to make the program a success. He says:
"Over these past five years, we've seen the releases of incredible titles across every single genre imaginable – and lots of games we never could have imagined when we got started! We're stoked that ID@Xbox is continuing to offer developers a place to share their stories in a meaningful way, helping to increase independent game discoverability and shaping Xbox One and Windows 10 as platforms that anyone can make games on and create with. We're continuing to celebrate this momentum into the future and bring even more rad experiences to players with upcoming titles like Slow Bros.'s Harold Halibut, Capybara Games' Below, Aurora 44's Ashen, Black Desert from Pearl Abyss and Sable from Shedworks."
There were a few stats thrown around too, and they make for impressive reading.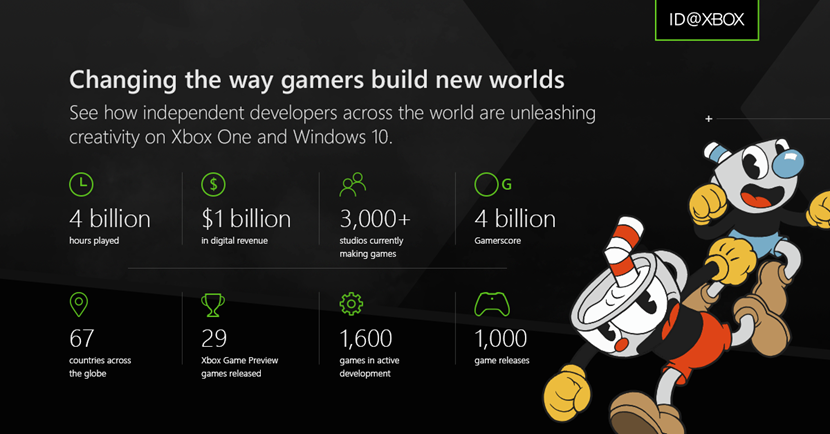 With games like Below and Ashen still set for release this year, it's no wonder Xbox is celebrating.