Wales Interactive's latest FMV title, the "supernatural-noir murder mystery" The Shapeshifting Detective, released today. Our very own Chris Hyde says it "succeeds with strong character dialogue" in his review, and why not have a look at the launch trailer too:
The Shapeshifting Detective is an FMV game in which you play a detective who can, shockingly, morph into other characters in order to unlock secret conversations and "private encounters," though I'm not sure I want to know what that means…
To mark today's release, developer D'Avekki Studios has released a batch of cast interviews, with Aislinn De'Ath (Violet), Rupert Booth (Chief Dupont), Jared Nelson (Agent X) and Anarosa De Eizaguirre Butler (Bronwyn).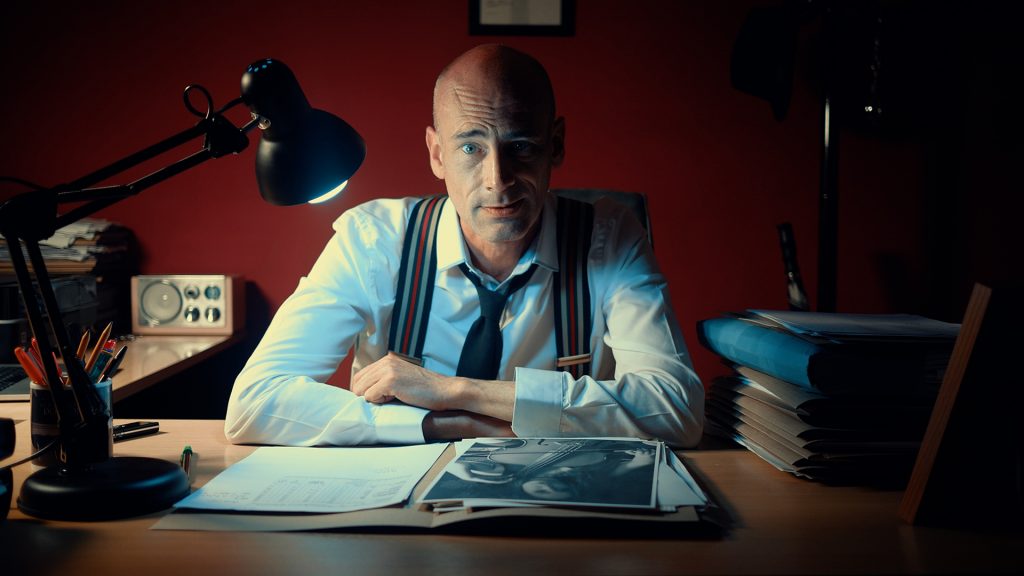 The Shapeshifting Detective is out now on PlayStation 4, Xbox One, Nintendo Switch and PC (via Steam).