While 2018 likely won't live up to the greatness of 2017 with the Switch's first year and the Japanese releases on PS4 for many, I loved a ton of games this year across all platforms. Instead of just talking about my top 10 games of this year, I wanted to do a little more. 2018 has seen some of the best fighters, soundtracks, ports to consoles, and more this generation.
Top Fighting Games of 2018
I didn't think there would be enough fighters this year to warrant a list when January 2018 rolled in but here we are. The following are my favourite fighting games of the year:
BlazBlue: Cross Tag Battle (PS4, Switch, PC)
SOULCALIBUR VI (PS4, Xbox One, PC)
DRAGON BALL FighterZ (PS4, Xbox One, Switch, PC)
Under Night In-Birth Exe: Late [st] (PS4, PS3, PS Vita, and PC)
Top Indie Games of 2018
Indie games basically carried the Switch for me this year and had a crazy good year in terms of quality across various platforms. The games below are my favourite indie releases of 2018.
Overcooked 2 (PS4, Xbox One, Switch, and PC)
Minit (PS4, Switch, PC)
Celeste (PS4, Xbox One, Switch, PC)
Donut County (PS4, Xbox One, Switch, iOS, PC)
Into the Breach (Switch, PC)
Top Soundtracks of 2018
If you've read any of my reviews, you know how important music is in games. 2018 had some kickass new music and some brilliant arrangements of old music. Here are my favourite soundtracks of 2018.
Octopath Traveler (Switch)
Xenoblade Chronicles 2 – Torna the Golden Country (Switch)
Tetris Effect (PS4)
Red Dead Redemption 2 (PS4, Xbox One)
Into the Breach (Switch, PC)
Top Ports / Re-releases / Remakes
Some games are "perfect" for certain platforms while others end up being forgotten after the initial releases. Here are my favourite ports or re-releases.
Diablo III: Eternal Collection (Switch)
Captain Toad: Treasure Tracker (3DS)
NieR: Automata Become As Gods Edition (Xbox One)
Valkyria Chronicles 4 (Switch)
Yakuza Kiwami 2 (PS4)
Top 10 Games of the Year 2018
2018 was a superb year for games on all platforms. Here are top 10 games of 2018:
10. Celeste (PS4, Xbox One, Switch, PC)
Celeste in a lot of ways exceeded Super Meat Boy for me. Celeste feels modern and it also happens to have some great accessibility options letting more people experience the great story. Lena Raine's music is one of the highlights for sure but the perfect level design and mechanics make this a timeless release. I can't wait to order the physical release this week on Switch.
9. Red Dead Redemption 2 (PS4, Xbox One)
GTA V is one of my favourite games of all time so even though I didn't really play Red Dead Redemption properly on PS3 or 360, I was looking forward to Red Dead Redemption 2. After a painful opening segment, Red Dead Redemption 2 becomes fantastic. It has great characters, a gorgeous open world, and excellent side quests. I put in way too much time into it on Xbox One X and can't wait to continue to explore the huge map and spend some time fishing. Hopefully Rockstar Games releases the soundtrack for this so I can stop relying on YouTube for some of the great vocal tracks in the game. I probably won't bother with Red Dead Online but the main campaign is fantastic.
8. Forza Horizon 4 (Xbox One, PC)
The Forza Horizon series is racing games perfected. While I love GT Sport, nothing comes close to Forza Horizon. In fact the only sad thing about 2019 is I have to suffer through a Forza Motorsport year until we get Forza Horizon 5 in 2020. Forza Horizon 4 does the living open world brilliantly and seasons keep things fresh. A new Forza Horizon game also means new music in Horizon Pulse which is the best licensed music radio station in a game.
7. Dragon Quest XI: Echoes of an Elusive Age (PS4, PC)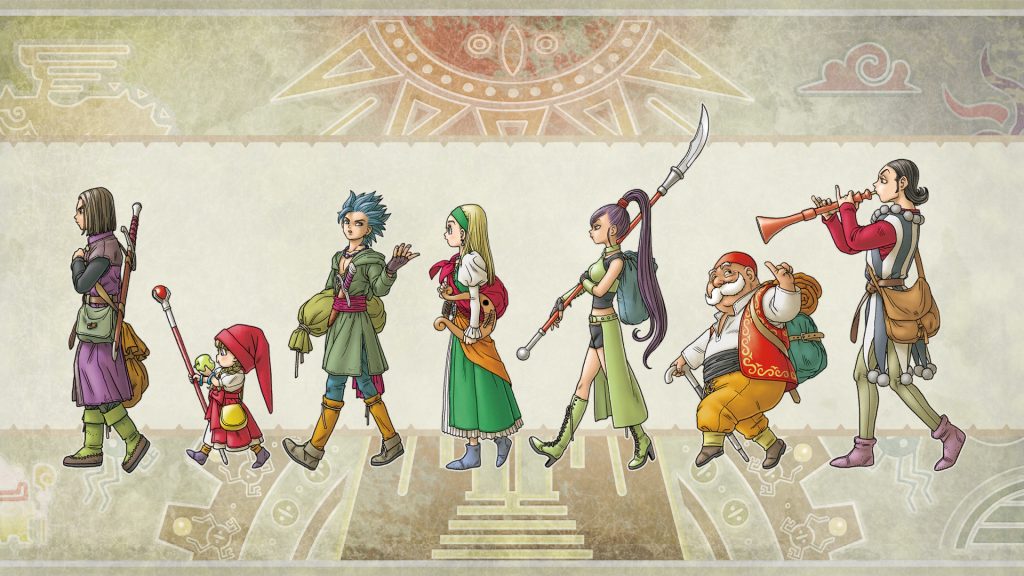 Having only finally completed a full Dragon Quest game thanks to the 3DS port of the PS2 Dragon Quest VIII, I was looking forward to playing Dragon Quest XI. I was hoping to play it on 3DS since these games are best on a portable but Square Enix decided to leave that one in Japan. Dragon Quest XI is the perfect follow up to Dragon Quest XI building upon everything that made VIII great. While the music is not as good as previous Dragon Quest games, the rest of the game including the superb cast more than makes up for it.
6. Yakuza Kiwami 2 (PS4)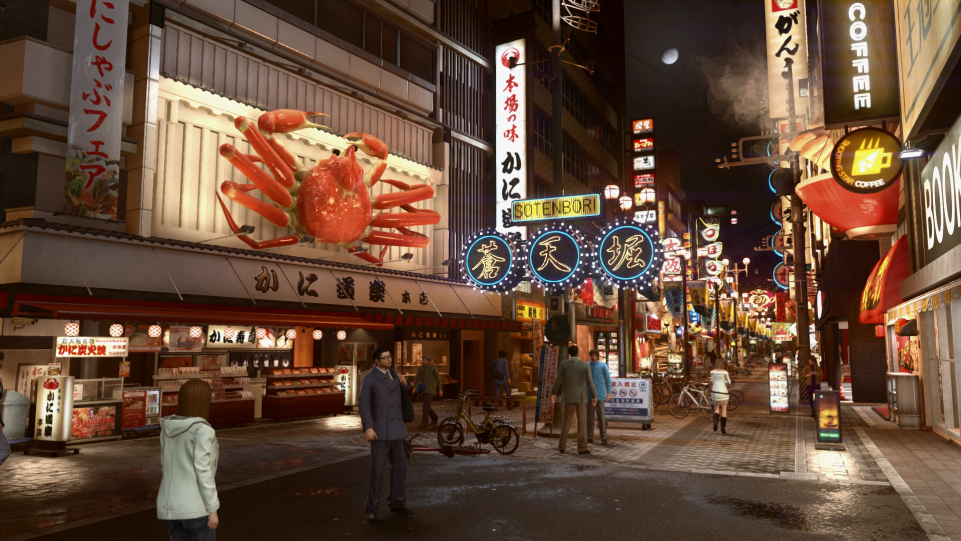 Yakuza Kiwami was pretty disappointing after the near perfect Yakuza 0. Yakuza Kiwami 2 takes the slightly unpolished (for Yakuza 6) performance and visuals of the new Dragon Engine and refines it into something that matches the excellent story. Yakuza Kiwami 2 is one of the best remakes ever.
5. Into the Breach (Switch, PC)
When I originally played FTL, I was hoping it would get an iPad release. Thankfully that happened and I ended up putting far too much time into it. When Subset Games announced and released Into the Breach, I resisted buying it on PC for a possible iPad port but the Switch version is something I instantly bought after it got a shadow drop. Into the Breach is like chess with mechs but done better than I could ever imagine. I've played a ton of games this year but Into the Breach is leagues above almost everything else.
4. Marvel's Spider-Man (PS4)
While everyone was super hyped for this one from the get go, I was a bit skeptical. Insomniac was bound to deliver something that plays amazing but I didn't think the story would be great. The final game had a fantastic story, superlative traversal, and great combat. If it wasn't for a few annoying forced stealth sections, this would be my Game of the Year for sure.
3. God of War (PS4)
I wasn't really a big fan of the franchise on PS2 or PS3 but God of War on PS4 blew me away. While I did wait months to do the final section, I absolutely loved every moment of the game. The story, combat, atmosphere, and direction is excellent. It also happens to have a great soundtrack. The voice acting deserves a special mention because it was perfect across the board in game. I can't wait for the sequel.
2. Octopath Traveler (Switch)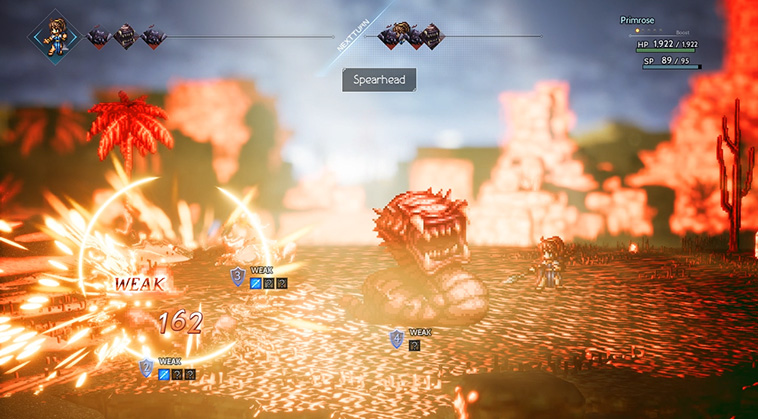 Probably the best old school JRPG that manages to feel fresh and standout this generation alongside Persona 5. Octopath's visuals and music are beyond amazing. While it is flawed and it does some things poorly, it is a breath of fresh air in a time when many games are trying to replicate what made older JRPGs special and failing.
1. Monster Hunter: World (PS4, Xbox One, PC)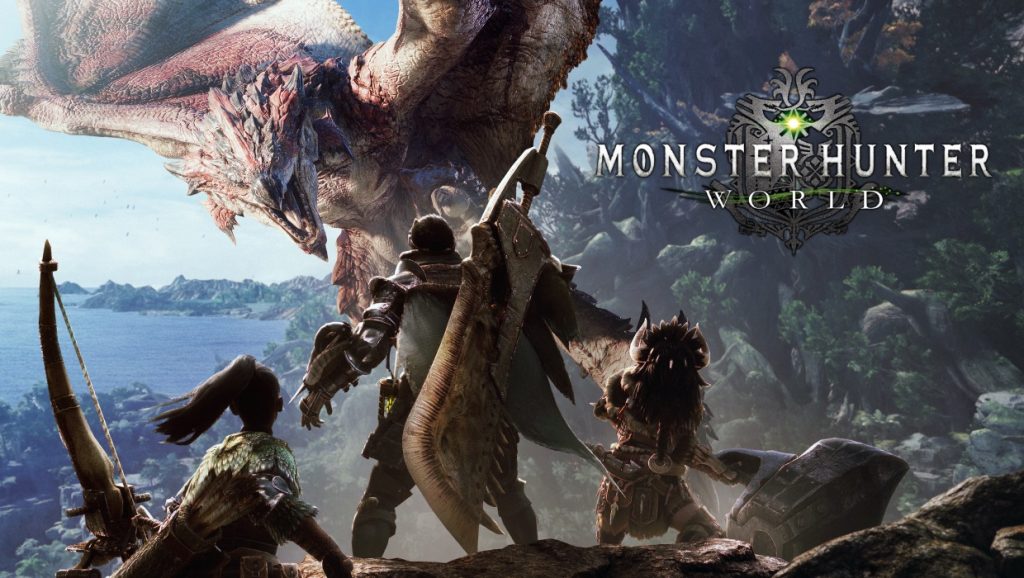 Capcom finally gave everyone what we've wanted for a while. A proper Monster Hunter game on consoles. Monster Hunter: World is a great Monster Hunter experience for old timers and new fans. Capcom also managed to not dumb it down or ruin what makes Monster Hunter great in something many called risky. I still love the 3DS games and play the Switch release of Generations Ultimate but nothing comes close to World. I can't wait for the expansion next year.
Speaking of 2019, I'm looking forward to playing Etrian Odyssey Nexus, Persona Q2, Devil May Cry 5, and a whole lot more.