I sit here now, having just put down my Xbox controller after playing some of the wonderful Fortune Island DLC, thinking about how the Forza Horizon series really shouldn't appeal to me the way it does. I love simulation racing, on real tracks with laps and pit stops, so why is it that my favourite racing game of this generation is Forza Horizon 4?
I think the answer is quite simple, really: it's fun.
But more than that, it appeals to a much wider audience than almost any other racer out there. It takes the simulation handling and physics of the Forza Motorsport series and removes all the boring stuff. I love racing etiquette and nailing a braking zone for an overtake, but there is something quite liberating about throwing all that out of the window and just smashing through walls and churning through muddy forests, or even scraping past an opponent without thinking about proper racing manners.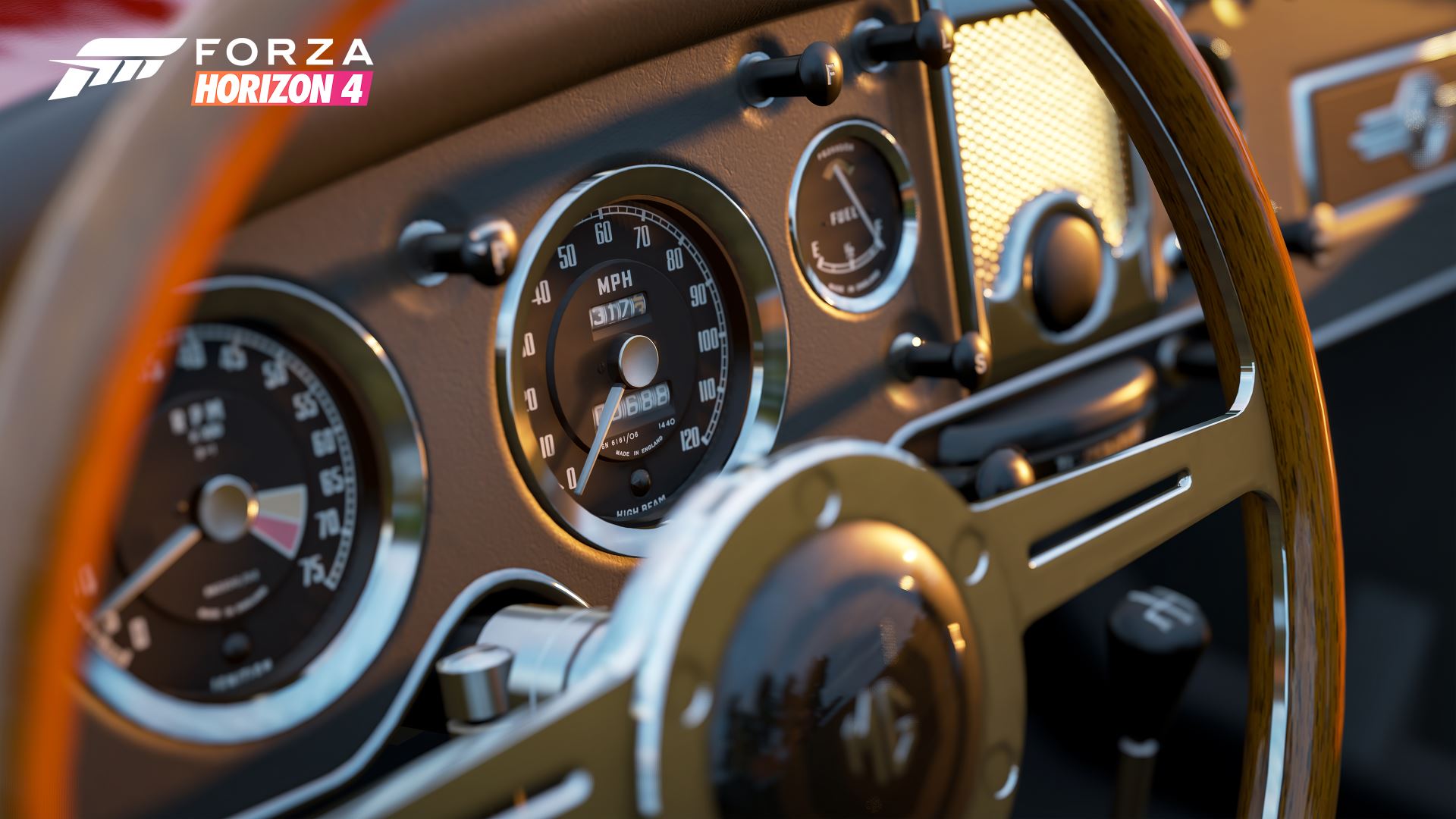 Forza Horizon is about freedom. The freedom to just drive around in a little hatchback, or roar down a motorway in a Ferrari 458. Yes, I love that car, you'll just have to accept that I chose that as an example over something like a Bugatti Veyron or Pagani Huayra. Point is, fast cars go fast, and you can choose to drive them or not. That's one of the many great things about the Forza Horizon series: you always have a choice.
Where Forza Horizon 4 really shines however, is when you're away from the tarmac. Sure, we've been able to drive off-road properly since the second game, but it's never been this much fun. Half the time, when I set a destination on the map, I would go more-or-less as the crow flies, just smashing through stone walls and tearing through fields (I probably ruined so many crops that I set the UK farming trade back by a decade), jumping off cliff edges and basically avoiding all forms of road as much as possible. The game would actively reward you for all that carnage too, offering XP bonuses that would speed up the levelling-up process and earn you all kinds of prizes, such as new cars and thousands in in-game credit.
Where Forza Horizon 4 differs from previous games is in its shared online world, with the usual Drivatars being replaced by other players in freeroam. Thankfully, Playground Games had the foresight to remove any form of player collisions in this mode, so your game is never ruined. What these players can do, however, is interact through customisable Quickchat phrases and blasts of unique horns (mine plays the Halo theme), which can be useful to help others in finding the hidden barns throughout the map, for example.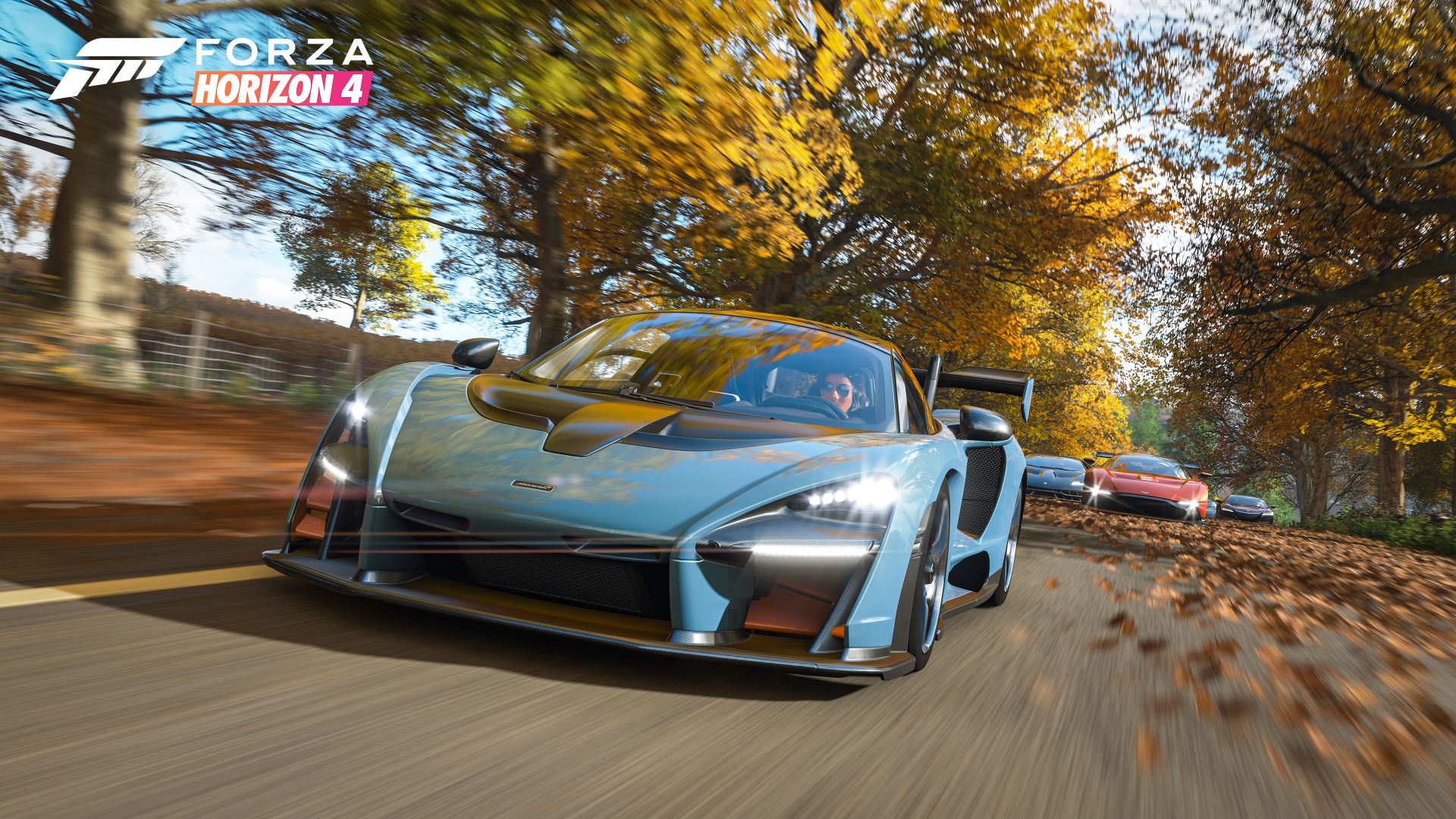 This shared online world also meant that Playground Games could add something a little bit different to the game, in the form of Forzathon Live events. Yes, they're basically simple sets of three different events that you can already find on the map anyway, but on the hour, every hour, you and a bunch of random players can work together to earn a few extra rewards. It's hardly revolutionary, but when you're driving along with a dozen others and just trying not to disappoint these people you're never likely to meet (or even speak to), trying not to embarrass yourself even, there's just something special about the whole experience.
Look, we all know that 2018 was a good year for the genres of sports, racing and fighters, with FIFA 19 proving that EA knows when its biggest series needs improvement, and games like Super Smash Bros. Ultimate and Dragonball FighterZ show that fighting games are just as popular as they've ever been. Anyone that has played OnRush will agree that it's a game woefully undervalued and criminally ignored, but it's hard to put any of these games above Forza Horizon 4 in the Best Sports/Racing/Fighter category for 2018, because as high quality as they all are, Playground Games' latest is just a cut above everything else and thoroughly deserves its place at the top of this particular field.
You might be thinking, "but Gaz, you're the racing guy at God is a Geek, of course you're going to like this the most," and you'd probably be right. But I wasn't the only one making the decision, was I? Plus, despite the game being free on Game Pass, Forza Horizon 4 still managed to come in at the number 10 slot in the UK Christmas chart, based solely on physical sales. There is no doubt in my mind that its popularity is down to just how good it is, with even a few of you lovely readers being swayed by the fun on offer, despite not being racing fans.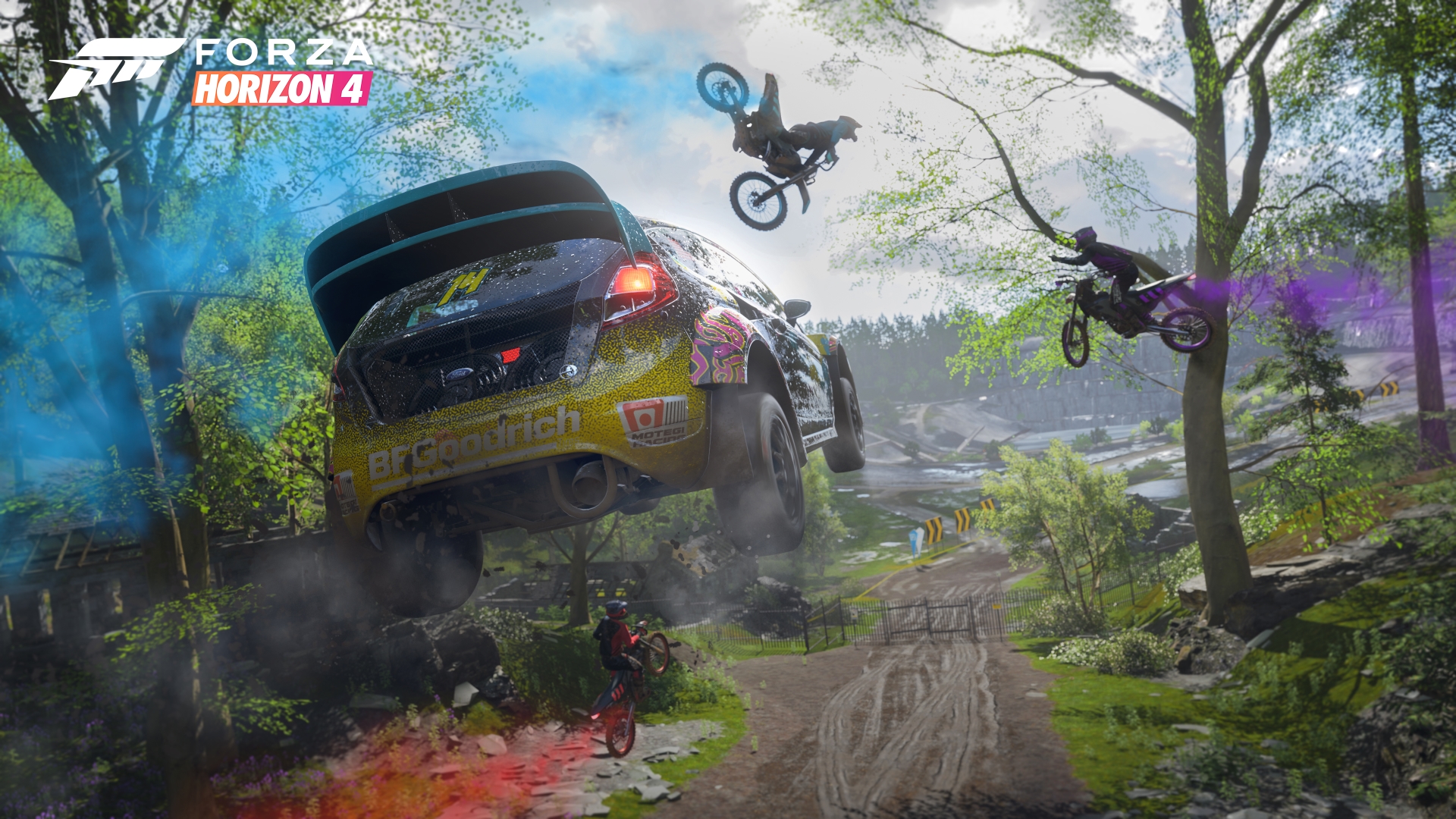 I have played an awful lot of games in 2018, both for the site and for myself, but Forza Horizon 4 is the one I have put the most hours into. Not bad for a game that I've only been able to play since late September. It continues to deliver new content with each week's season change too, with limited-time championships and challenges on offer to everyone playing, not to mention weekly Car Pass additions and the recently-released Fortune Island DLC for those willing to pay a little extra.
For those of you interested in more than the written word, you may have noticed that we have streamed an awful lot of things this year, but I have personally streamed Forza Horizon 4 a total of four times. Four! I particularly enjoyed the one with Mick and Nicola, but every one of those streams was great fun.
And there's that word again: fun. Behind all the car porn and the astonishing 4K visuals on Xbox One X, behind the wonders of driving along the coast in your favourite car while listening to that cracking soundtrack, Forza Horizon 4 is, at its heart, pure fun. That is why it's the best in its class in God is a Geek's Game of the Year awards for 2018.