Limited Run Games announces a Celeste Limited Collector's Edition for PS4 and Switch including a SteelBook, Soundtrack, and more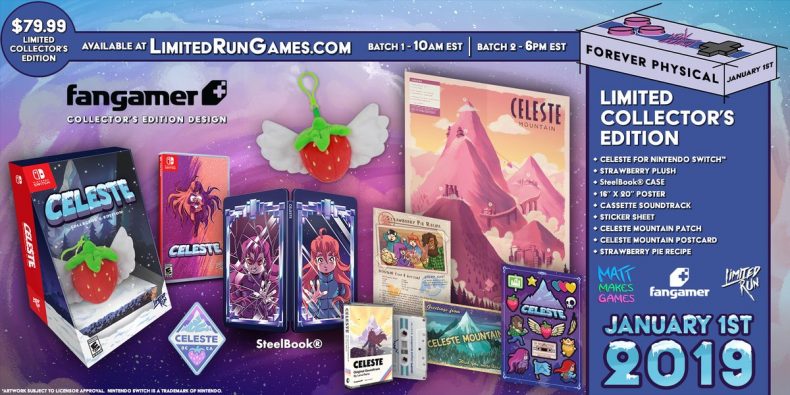 Limited Run Games already announced a physical release of Celeste earlier this month.
Preorders go live on January 1, 2019 for PS4 and Switch but they also just revealed a Limited Collector's Edition for both platforms. Check out the PS4 edition below: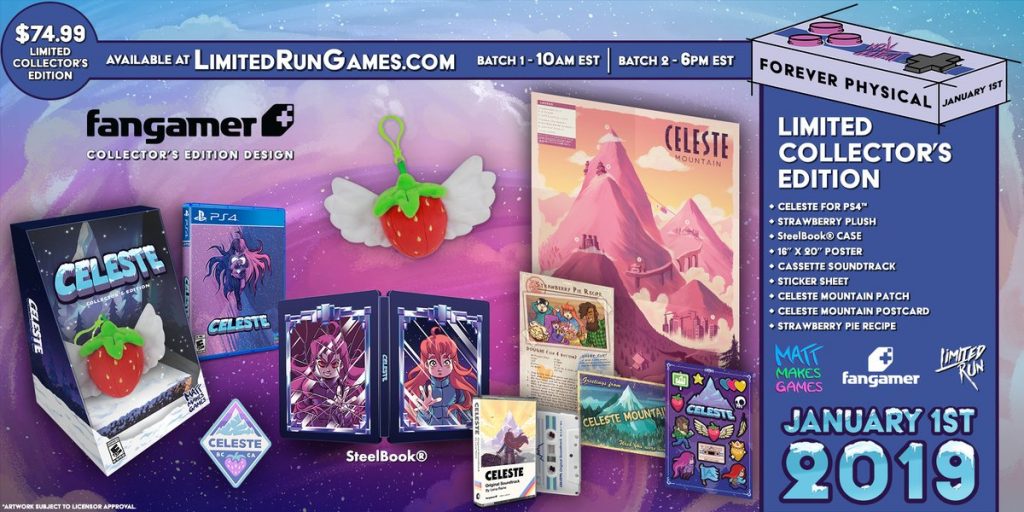 While the PS4 and Switch standard editions will be an open pre-order for 2 weeks, the Limited Collector's Edition will be sold in two batches and if you want to get it, I suggest you setup your details and have your payment stuff logged in an hour or so before it goes live. The Limited Collector's Edition includes the following (on both platforms):
The game
Strawberry plush
SteelBook
16 x 20 inch poster
Cassette OST
Sticker sheet
Celeste Mountain patch
Celeste Mountain postcard
Strawberry pie recipe
The PS4 edition will cost $74.99 while the Switch one costs $5 more as is the case with the standard release.
Celeste is available on PS4, Switch, Xbox One, and PC.