Limited Run Games is releasing a physical version of the magnificent Celeste for PS4 and Switch on January 1, 2019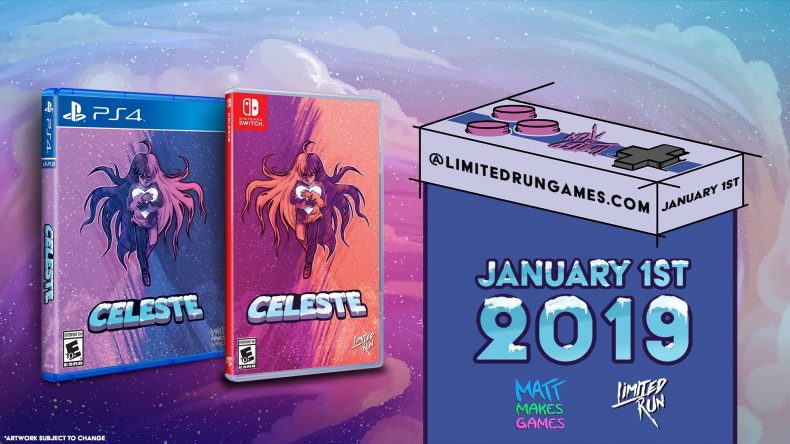 Limited Run Games announced Celeste for January 1, 2019.
We love Celeste. Read our review here. It is definitely one of the best games in recent times. Limited Run Games is bringing out a physical release on PS4 and Switch. Watch the Celeste trailer below:
Celeste is available on PS4, Xbox One, Switch, and PC. The physical version goes up on sale/pre-order on January 1, 2019 for PS4 and Switch only.