Ubisoft has detailed some of the content that will be appearing in the Private Beta next weekend, including the first glimpse of some endgame content. I didn't expect to see that in a beta, myself.
After establishing a Base of Operations in the White House, you'll be able to go out into Washington DC and see the eastern part of the open world, plus you'll be able to level up to a cap of seven. Here's a better look at what will be available during the beta: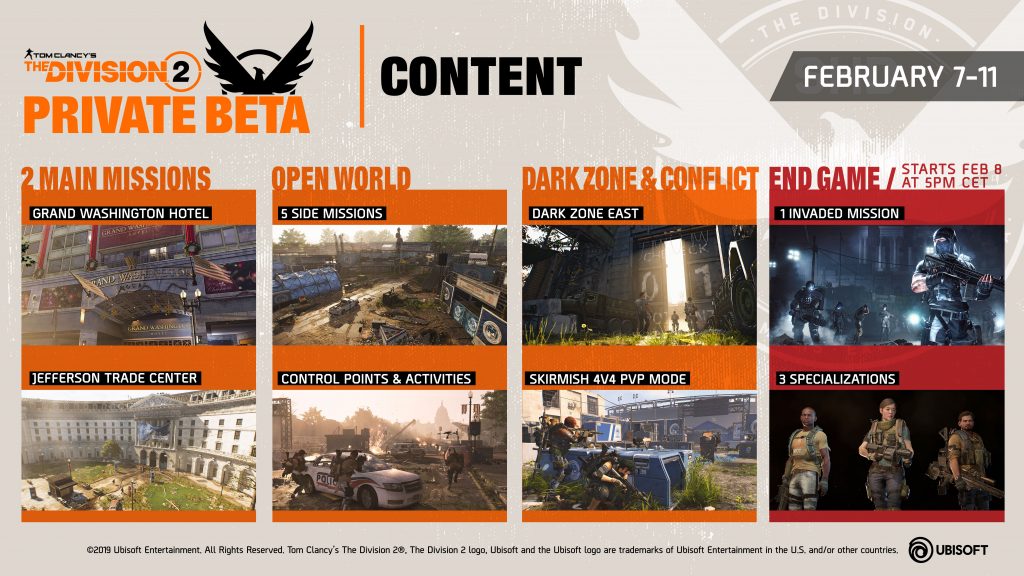 As you can see, the beta, available to those who have pre-ordered the game, will run through February 7th-11th. The endgame content will be available from 4pm GMT on February 8th, with an Invaded mission showcasing gameplay at a level cap of 30, while also unlocking access to three endgame specialisations: Survivalist, Sharpshooter and Demolitionist.
Tom Clancy's The Division 2 will be available on Xbox One, PlayStation 4 and PC on March 15th, with pre-orders gaining access to the Private Beta from February 7th-11th.