PUBG Mobile is getting an injection of the T-Virus as the Zombie: Survive Till Dawn gameplay mode is now live.
60 players will take part in a 30 minute game that spans 3 days and two nights. The day segments will see players taking on each other but as it starts creeping into night you can expect to come across some nightmares intent on making you their new chew toy.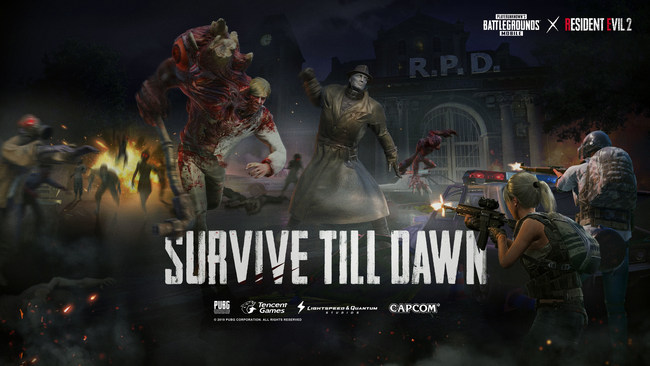 Expect to see plenty of Resident Evil favourites such as Police zombies, Lickers, G1 and Tyrant as well as some new zombies created by the PUBG Mobile team.
That's not all though as players are in with a chance of winning Leon and Claire skin sets as well as in-game Ada and Marvin costumes.