Ubisoft is great at supporting its titles over several years, not abandoning them if they don't immediately match expectations. When it launched Marching Fire last year, Ubisoft showed unwavering support of Ubisoft Montreal's For Honor, and now it launches its Year 3 content with Black Prior's Riposte, a limited-time event that delves into the story of one of its historical Faction War events: the Battle of Attrition.
Featuring new 4v4 game mode Battle of Attrition, a variant of Dominion mode, Attacking players look to capture side zones worth 500 points each and cannot be recaptured, while Defenders score points by killing enemy players and soldiers. Either team can also secure the main lane, also worth 500 points, with the goal to be the first side to reach 1000 points. It sounds a little weighted in the Attackers' favour, but considering the events it aims to depict, that seems about right.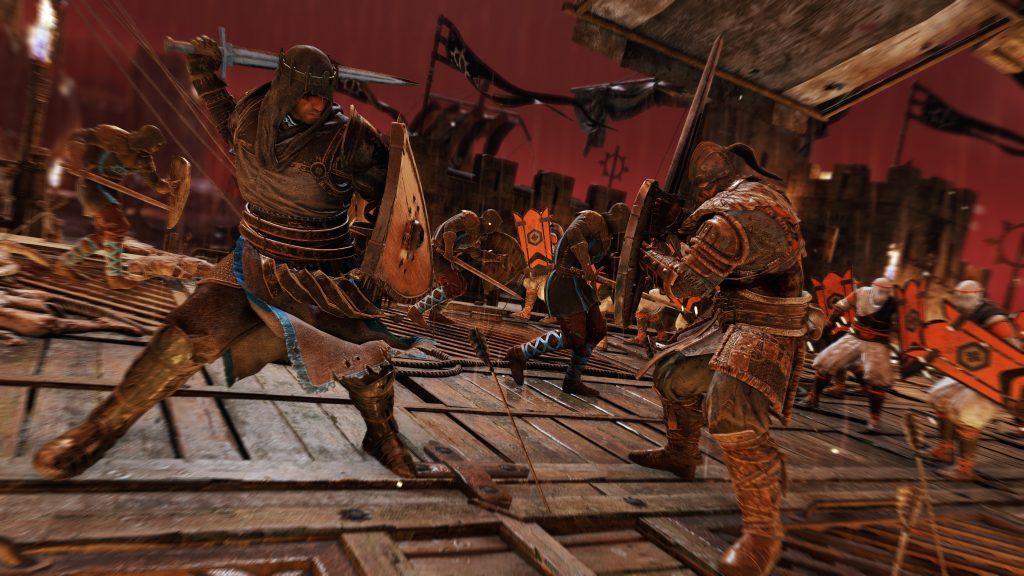 During the event, which runs between March 14th and 28th, players can participate in daily orders that retrace the Battle of Attrition from each side's perspective. Meanwhile, owners of the Marching Fire expansion can take part in unique weekly events through its Arcade mode.
Black Prior's Riposte brings with it some new outfits, weapons, emotes and more, via rewards throughout the themed event. During this fortnight, players can also pick up Black Friar's Riposte Bundles for 30,000 Steel per Hero.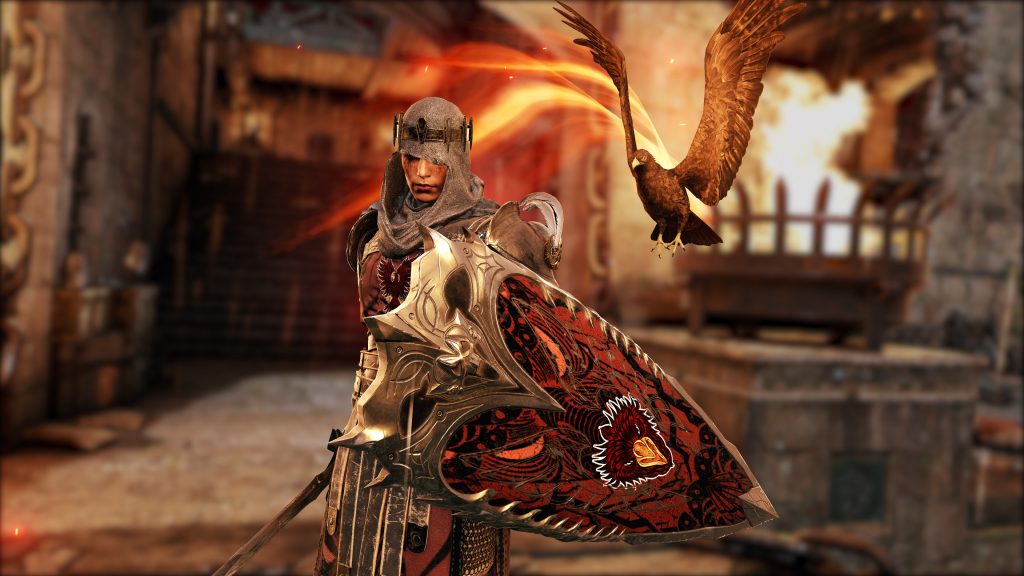 Throughout For Honor's Year 3, known as Year of the Harbinger, Ubisoft aims to continue bringing players extra content and themed, seasonal events. Black Prior's Riposte is playable now.