Windjammers is pretty popular, huh? It's unsurprising that its recent resurgence sparked the reveal of a sequel, and now that sequel has been shown for the first time. Check it out:
The game looks lovely in motion, with that striking art style and smooth animations. Dotemu also showed off new and returning characters, with series favourite Mita and the previously unveiled Wessel being joined by new characters Max and Grace.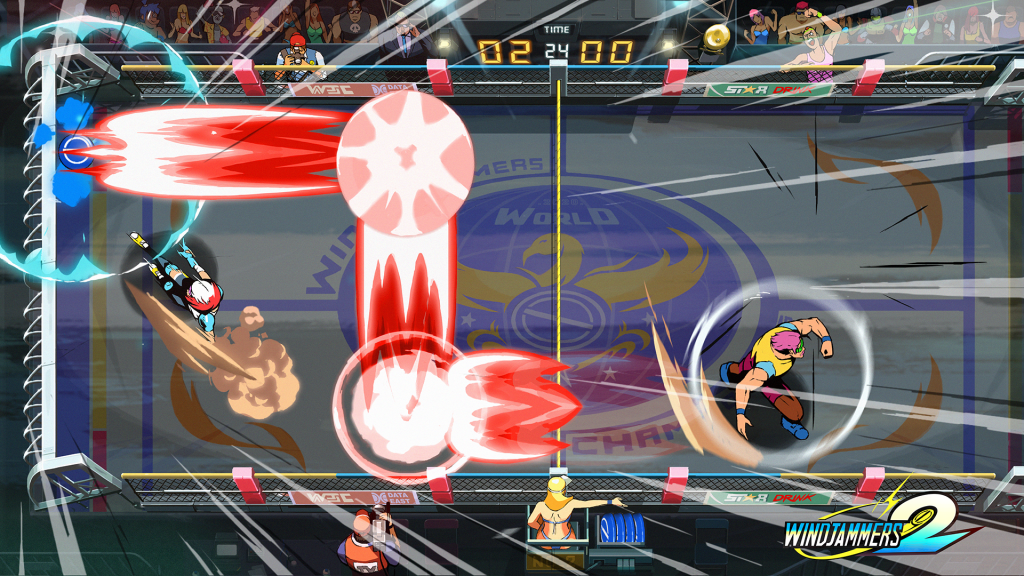 Today's video also introduces a portion of the fresh abilities Windjammers 2 will allow athletes to leverage on the court, adding another level of depth to the world's most iconic frisbee sport. Competitors can incorporate all-new jumps, smashes, and slapshots into the all-out performances they put up on the court, making Windjammers 2 a true elevation of the series' style of action so revered it's found a home among the fighting game esports community.
Windjammers 2 is coming to Nintendo Switch and PC later this year.