A little over a year ago, the excellent Wreckfest was unleashed from Early Access on Steam and I thoroughly enjoyed its particular brand of high octane, chassis-shattering racing. Here we are in July 2019, one THQ Nordic acquisition later, and Wreckfest's console release is just over a month away. That's probably got something to do with this new trailer being released, I imagine…
It's worth knowing that Wreckfest will be arriving on consoles with two editions. The standard is exactly as you would expect, whereas the Deluxe Edition comes with the season pass, allowing access to 20 new cars, 20 new roof decorations and a bunch of other customisation options like rims and armour, all to be released bit-by-bit after launch. Alongside free content too, it seems.
The digital Deluxe Edition also comes with 24 hours' early access. Does that make it three editions, technically? I dunno.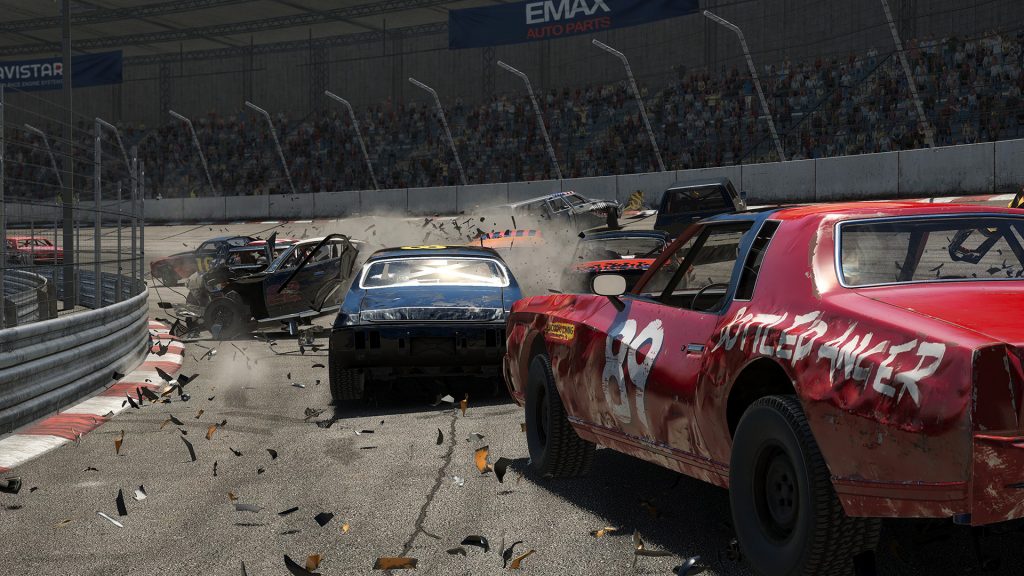 Owners of the PC version aren't being left out, either. When the console version launches, a big ol' free update will land on PC, adding all this:
3 entirely new tracks and 1 new derby arena
3 new crazy challenge vehicles
1 new reward car for finishing the career
New & improved career events
Several new paint jobs for existing vehicles
Additional daytimes for all tracks
… and some more cool stuff!
Wreckfest is out now on PC, and will release on PlayStation 4 and Xbox One on August 27th.