Everyone knows about the multiplayer horror game Dead by Deadlight right? You know, 1 player plays as a deranged killer hunting down 4 other players who try to survive. You don't? Well now you do and it's heading to the Switch.
Thanks to Behaviour Interactive you can now play the part of the killer or survivor on the go. Or, more likely, while sitting on the loo.
If this kind of thing tickles your fancy then you can pre-order now on the Nintendo e-shop or ar participating retailers.
As this is a new version for the Switch you can choose from 9 killers and 10 survivors as well as 3 cosmetic packs. There's also a new cosmetic outfit for the killer for Switch players: The Trapper!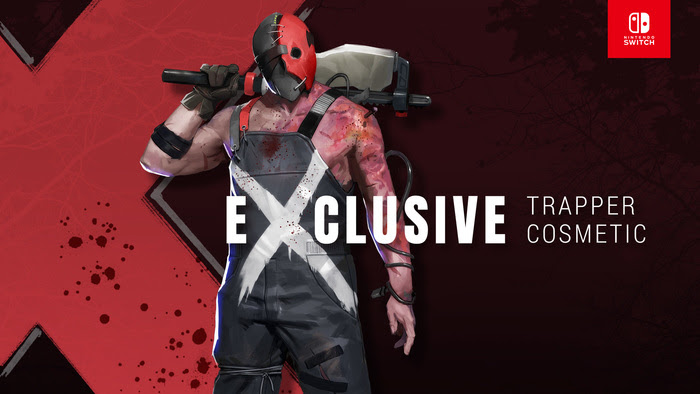 Gorgeous!
Dead by Daylight will be released for Nintendo Switch on September 24, 2019.