Overwatch is never short of skins and sprays, nor is it any stranger to a good themed event. That said, it's still a nice surprise to see a LEGO-themed event, though Bastion's Brick Challenge works a little differently. This time, there are a total of 12 new unlocks, all obtained through playing – and watching – some Overwatch. No loot crates or RNG, just complete the objectives and earn new stuff. There's even an exclusive Bastion skin!
Here's how it works:
PLAY TO EARN
Your wins in Quick Play, Competitive Play, or Arcade will earn you a new player icon, new sprays, and a new epic skin: Brick Bastion!
Win 3 Games | 2 Player Icons

Win 6 Games | + 2 New Sprays

Win 9 Games | + New legendary skin: Brick Bastion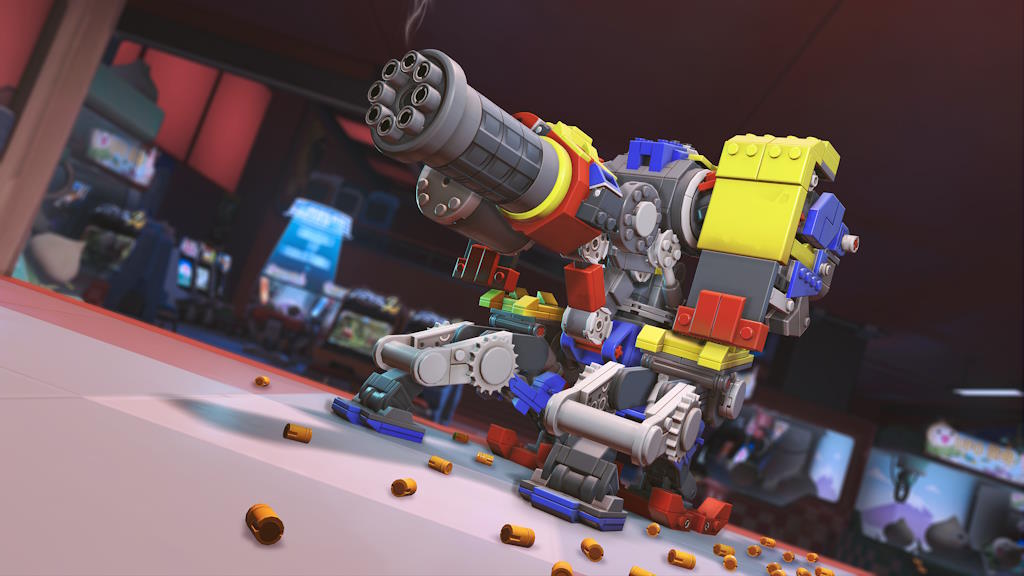 WATCH TO EARN
Want more? You can watch Twitch streamers before, during or after matches to unlock even more Bastion cosmetics – we're bringing you more Twitch Drops every time you tune in to participating broadcasters through September 30 to earn three Bastion Brick Challenge sprays and four player icons!
Watch 2 Hours | 1 New Spray

Watch 4 Hours | + 2 New Player Icons

Watch 6 Hours | + 2 New Sprays and 2 New Player Icons
The Bastion's Brick Challenge event is on now, until September 30th.