"I wanted to add a lot of melody to this world": Interview with Jesper Kyd, Composer for Borderlands 3 (and much more)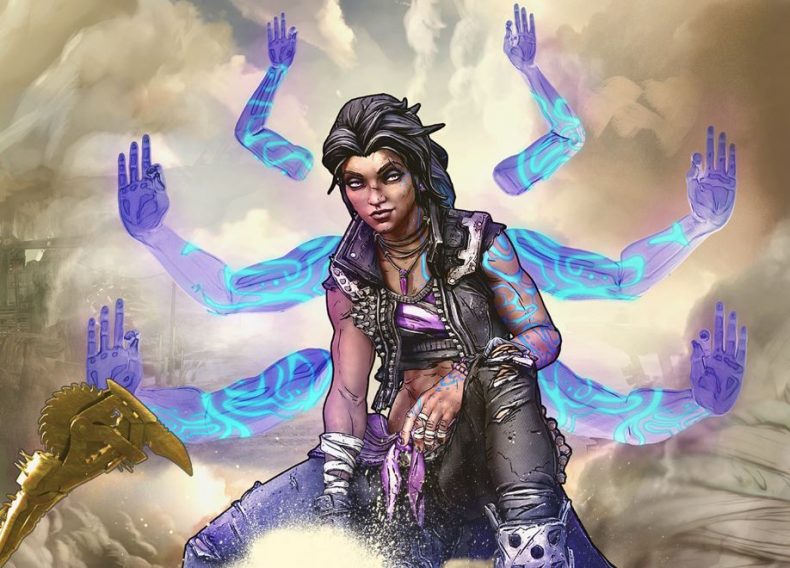 Jesper Kyd has done some fantastic video game scores over the last decade. With Borderlands 3 finally here, we spoke to Jesper Kyd about his favourite soundtracks, a vinyl release for the score to Borderlands 3, and more. If you haven't read our review for Borderlands 3, check it out here. I discovered Jesper Kyd through Assassin's Creed's music but my favourite score of his in recent years is Battlechasers Nightwar for sure.
It is always interesting to know how composers approach working on a game soundtrack. What's more interesting is how the approach changes when the game is a sequel to a very popular franchise where things need to be fresh but still resonate with fans. "The setting I scored for Borderlands 3 is Eden-6, a planet brimming with marsh fields, swamps, basins and wetlands. That's a very different environment to the desert planet of Pandora or the sci-fi locations of Handsome Jack's moon in Borderlands: The Pre-Sequel. So I was asked to come up with the sound for a new location in the Borderlands universe while still maintaining the sound we have created for Borderlands through the previous scores. The planet is inhabited by a lot of alien animal creatures in organic, natural environments as well as a big southern Victorian mansion, and a prison called the Anvil, where you enter to start some trouble. So the variety of music we have for Eden-6 is by far the most varied music score I have written for the Borderlands series. The world of Eden-6 is so rich and colorful, full of water and plant life mixed with abandoned giant spaceships that crash landed on this planet, so I wanted to add a lot of melody to this world to bring out the color of this planet. Also, Borderlands 3 is so entertaining all the time that adding a melodically rich and entertaining score is something we agreed would be cool."
One question I have when it comes to any soundtrack for a game is whether a vinyl release is possible in the future. I asked Jesper about a possible vinyl release and what it would include. "A vinyl is currently in the making but I can't reveal anything else at this point, other than to say it features some of my favorite picks from the soundtrack!" It is disappointing that the complete score can't see a vinyl release but a selection soundtrack is better than nothing.
Jesper also discussed some of his favourite music from what he has worked on so far in gaming. Despite having not played a lot of the games he worked on, I've enjoyed the soundtracks. "I've had a lot of fun crafting unique scores for many games so I wouldn't say there's a favorite. Borderlands 3 was a ton of fun and I was given so much freedom to explore a new direction for the series which is something I am always looking for and really appreciate. Darksiders 2 was also special, I felt like I was able to go deep on that one and the discoveries I made on that score I have carried with me and continue to expand. Of course the 4 Assassin's Creed games were also really special to work on, especially Assassin's Creed 2 and the reception the game and soundtrack received was just phenomenal. At the beginning of my career I would mention the 4 Hitman games and Freedom Fighters which is where I really started to figure out how to push things forward with each of my projects. Lately the State of Decay scores and especially the Warhammer: Vermintide series have been really great to work on too."
Some franchises see music style vary quite heavily with newer entries. I asked Jesper what he thought of games completely changing genres in new entries. "I think each franchise requires its own approach and don't think one general rule will apply to all. If a franchise has what's considered an original unique sound and there's a lot of love for that particular music then you should be careful and very aware about how you change it. The fans will really appreciate if you are sensitive to the love and support the soundtrack for your franchise has accumulated. On the other hand, if the original composer has only one music style he/she can do and you are changing the musical direction then it makes sense to hire a new composer. Also, if a game changes so much that it's a totally different game experience then I think it's a good time to try something new."
When it comes to what his favourite video game soundtrack was in recent years, Jesper spoke about how he looks outside the medium. "I must admit I don't have any recent favorites as I prefer listening to music outside of the medium and usually find inspiration for my music beyond the games industry. I tend to immerse myself in the style of the project I'm currently working on. The foundation of my music style is experimentation and so I try to harness this energy in different directions depending on where the project takes me. Everything else, melody, symphonic writing, electronic music composition, creating new sounds, playing and recording acoustic and modular synth performances etc, all that comes second. First I need a good idea for a track and then I can figure out everything else and be on my way."