With Marvel's Avengers still a ways off, Square-Enix has released a new character trailer, focusing on the cast's newest addition: Kamala Khan AKA Ms. Marvel.
Players first encounter a young Kamala during A-Day, where Captain America, Iron Man, Hulk, Black Widow, and Thor are unveiling a hi-tech Avengers Headquarters in San Francisco — including the reveal of their own helicarrier powered by an experimental energy source. The celebration turns deadly when a catastrophic accident results in massive devastation. Kamala is exposed to the mysterious Terrigen Mist, and finds herself developing extraordinary polymorphic powers, which she subsequently hides for years. Blamed for the tragedy, the Avengers disband. Five years later, with all Super Heroes outlawed and the world in peril, Kamala uncovers a shocking conspiracy and embarks on a quest to reassemble the heroes she believes in and to become the hero she was destined to be.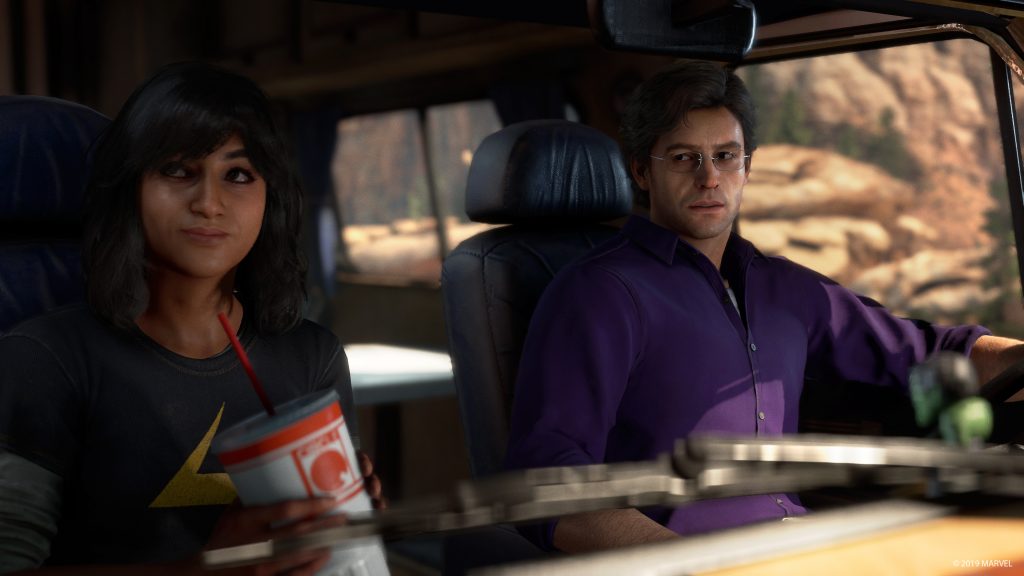 Co-created by G. Willow Wilson, Adrian Alphona, Sana Amanat, and Stephen Wacker, and making her first appearance in Captain Marvel #14 in August 2013, Kamala Khan's alter ego Ms. Marvel defends her hometown of Jersey City. She became a fan favourite and quickly got her own series, debuting in February 2014.

"I think Kamala is a perfect fit for a game like this, since she sees the Marvel world the same way we do as fans and players," said G. Willow Wilson, co-creator of Ms. Marvel. "Kamala allows us to imagine what we ourselves would do if we suddenly discovered we had superpowers and got to stand alongside our heroes in their time of greatest need."
Marvel's Avengers comes to PlayStation 4, Xbox One, PC and Google Stadia on May 15th 2020.