Jurassic World Evolution was great for fans of the movie series, as well as being an all-round excellent park building game. Here we are eighteen months on, and Frontier Developments has returned (sorry not sorry, etc.) to the game for its biggest DLC yet: Return to Jurassic Park.
In what appears to be a sort of "what if?" scenario, Return to Jurassic Park goes back in time to 1993 as Dr Hammond somehow convinces Drs Alan Grant, Ellie Sattler and Ian Malcolm (all voiced by the real cast members from the original movie) to return to Isla Nublar in order to help rebuild the doomed Jurassic Park. What could go wrong?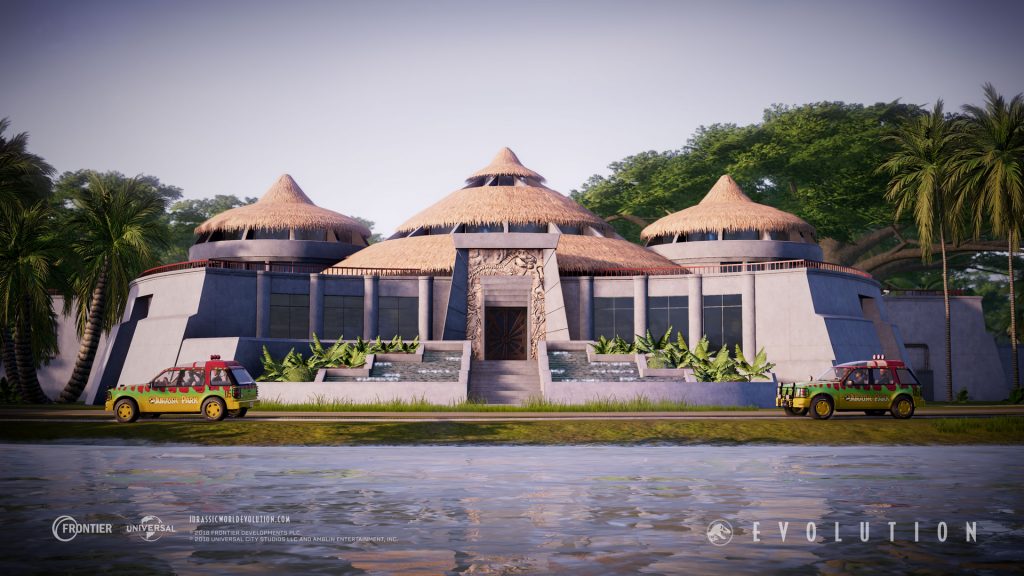 The new premium DLC, priced from £15.99, introduces new external sabotage attempts, new challenges, new dinosaurs like the Compsognathus and Pteranodon, as well as new rides and attractions like the Aviary and the original Jurassic Park Tour. You can even replay the Jurassic World Evolution challenge and Sandbox levels with the new (or is that old?) 1993 inventory.
Jurassic World Evolution: Return to Jurassic Park arrives today on PlayStation 4, Xbox One and PC.