Football has slowly been returning around the world over the last few weeks, and to say it has been missed is a massive understatement. I have been filling the void left by the absence of watching my beloved Derby County by playing FIFA 20, but nothing compares to watching Rooney and company picking up those all-important wins on the way to the play-offs. Football – or soccer – is the greatest sport in the world, but when it comes to video games, there's very little choice outside of FIFA or PES. Enter Street Power Football!
I remember back in the day there were plenty of choices. Actua Soccer, Sensible Soccer, Super Soccer, Kick Off, and Pelé's World Tournament Soccer were just some of them, but to my recollection we have never had an over-the-top arcade game like NBA Jam. That is all about to change, as SFL Interactive and Maximum Games are set to release Street Power Football in the summer.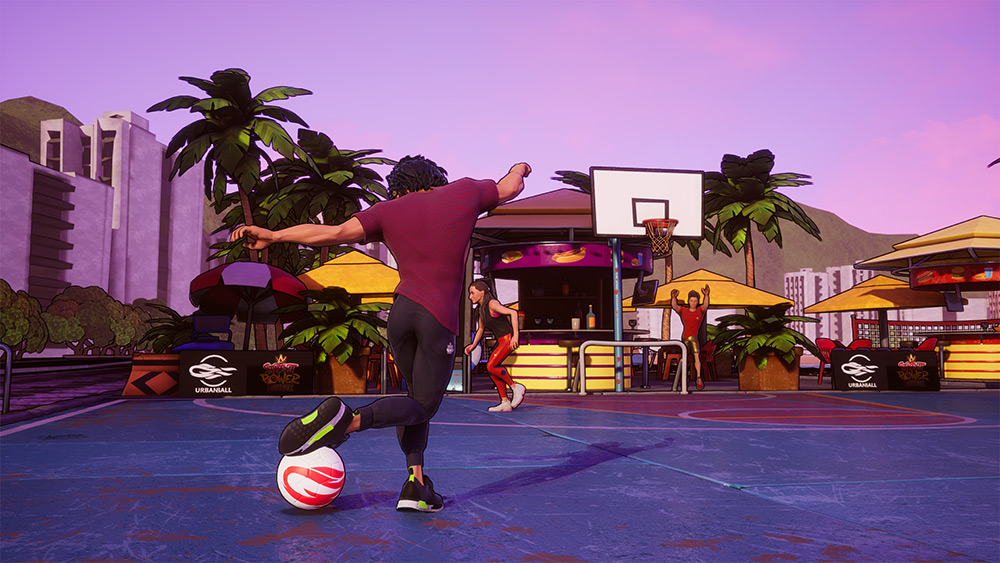 I got an opportunity to watch a hands-off preview via Discord and YouTube recently, and although I couldn't play it, I learned about how this could be the perfect alternative to the current footie sims on the market. The focus of Street Power Football is freestyle football played on the streets. Not too difficult to work out due to the title, but it is also massively popular online. Videos of Sean Garnier and Liv Cooke performing insane manoeuvres with a football receive views in the millions, and the Red Bull Street Style Football tournament is a big deal.
What SFL and Maximum Games want to do is bring this unique competition to the masses, showcasing the leading stars that make it so popular, and give football fans a new way to experience the beautiful game. From what I saw, Street Power Football looks like a lot of fun. There are six modes in total, and each one offers something completely different.
Story Mode sees you competing for dominance to become king of the streets. Tutored by world champion Sean Garnier, you will play against the very best across 13 locations and the option to learn around 90 tricks, all unlocking the more you play. To keep it a surprise, we did not see a lot of this mode, but with plenty of other modes to choose from, this could be the one I go to last.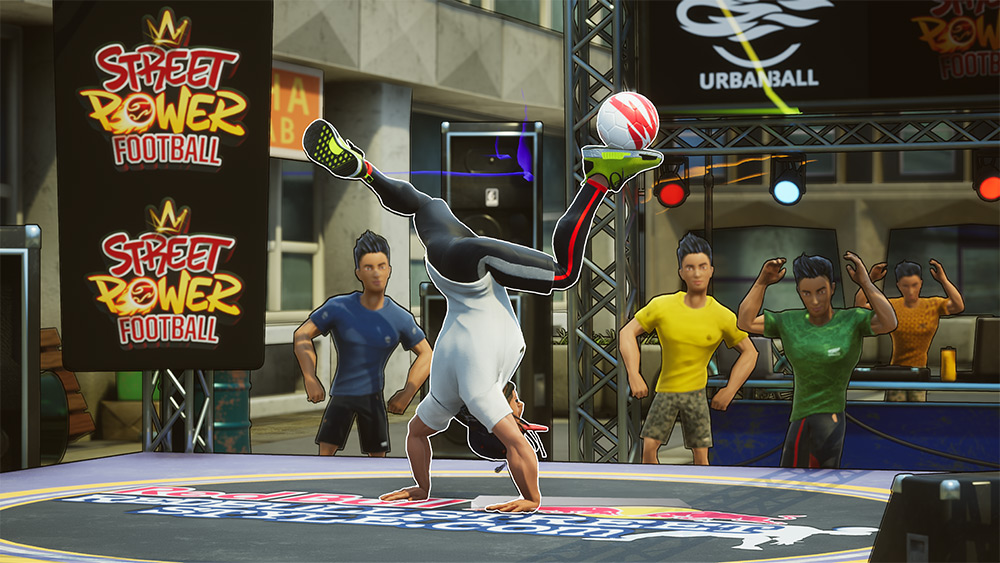 What really had me interested was the Freestyle mode. You will pick from one of the original music tracks featured in the game and compete against the clock to pull off as many tricks as possible. Each song has a difficulty attached to it, ranging from easy to hard. The style of moves range from acrobatic to hip hop, with you inputting combinations akin to Guitar Hero or PaRappa the Rapper. What is more, you have a Streak Meter that builds up the more successful you are, and once it reaches its maximum, you will be able to pull off extra tricks as a result.
We got to see Street Power Football's Street Match mode, and it is probably as close to a normal match the game has to offer. It plays out like most traditional matches but takes what made NBA Jam so damn good. There are plenty of power-ups that both help and hinder you, falling under the category of offensive and defensive. There is no goalkeeper, so you will be responsible for playing smart. Each player on the roster has a unique superpower, and after playing well, you will charge it up and unleash it once it is ready. You can put an after curve on the ball, and there is a stamina meter for each player, giving you plenty of variables to enjoy. A winner will be decided when five goals have been scored, or five minutes have passed.
Trickshot Mode seems to rely on pinpoint precision and creativity. You are tasked with hitting a variety of targets across different settings in order to achieve a high score. Levels are gradually unlocked as you play, and the locations of targets change all the time, with daily and weekly challenges being added after the game releases. If you hit certain targets, you will earn a time bonus, with rebounds and ricochets factoring into your success. The three difficulty levels will see the amount of time you have, targets there are, and shots you are allowed altered depending on how hard you want it. There will also be global leader boards to give you some motivation to be the best in the world.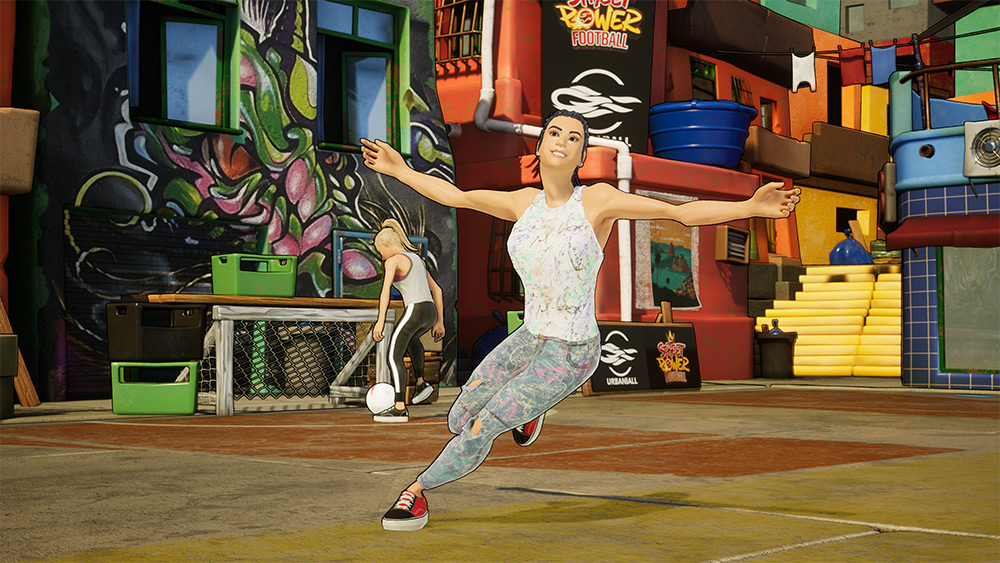 Everyone loves to see a nutmeg, and it is even better if you manage to pull one off. A panna is another term for the cheeky move, and Street Power Football has a whole mode around it. Panna Mode will have you facing off one-on-one against another player in a UFC-style match, where both players try and panna the other. You will earn to points for a panna and one point for a goal. If you are good enough, you can nutmeg your opponent and score a goal in the same action, making it a pretty intense mode with plenty of reward for pulling it off.
Whilst you cannot create your own player, there are over 300 customisation options, ranging from new hats to tattoos, and by earning Street Crowns in all the modes, you can give your player an individual look. I saw a load of the different options on offer, and what is even better is the absence of microtransactions. You earn everything in-game, giving you a reason to persevere in every mode to get a piece of clothing you have been eyeing up.
Many of the modes offer online multiplayer and local co-op, and from what I saw, Street Power Football could be a really popular game. There are plenty of modes and tons of ways to play street football, offering everyone something different. The standard matches will satisfy the ones who want some realism, but the Trickshot and Freestyle Modes provide a new and exciting introduction to the world of freestyle football. I am definitely excited to play this when it releases.
Street Power Football will be coming to PC, Xbox One, PS4, and Nintendo Switch later this year.