Square Enix has announced that the latest patch for Final Fantasy XIV Online is called "Gods Revel, Lands Tremble", and includes lots of content and updates.
Patch 6.3 for Final Fantasy XIV Online will allow subscribers to continue the adventures of the Warrior of Light with some new main story quests, but there's also "a new 8-player trial in both Normal and Extreme difficulties, 24-player alliance raid, dungeon or the new ultimate raid".
Here's the patch notes from the press release:
New Main Scenario Quests – In the darkness of the Thirteenth, the Warrior of Light finds an unexpected ally in a half-voidsent woman named Zero. She returns with them to the Source for a time, and upon recovering from their recent trials, they prepare to continue the search for Azdaja. But an unforeseen threat bars their path…
New 24-Player Alliance Raid – Myths of the Realm, Part 2: Euphrosyne – The Twelve, Eorzea's guardian deities, seek to fulfill their enigmatic aspirations, and for this they claim they must engage in battle with men. Continuing your efforts to uncover the truth, you and your comrades set forth once more for their heavenly abode in the phantom realm…
New Dungeon – Lapis Manalis – In pursuit of voidsent, you learn of an abandoned village in the mountains of Garlemald where Garleans once practiced the reaper arts. But what will you find there deep in the heart of the mountain?
New 8-Player Trial (Normal/Extreme) – The search for Azdaja continues─that is, until a powerful new foe steps forward to oppose you…
New Ultimate Raid – The Omega Protocol (Ultimate) (Patch 6.31) – What if Omega's relentless testing had continued, and provided the elusive answer it sought? The minstrel's words invite you to imagine this scenario─to entertain the possibility of that which may have been─and follow the experiment to its ultimate conclusion.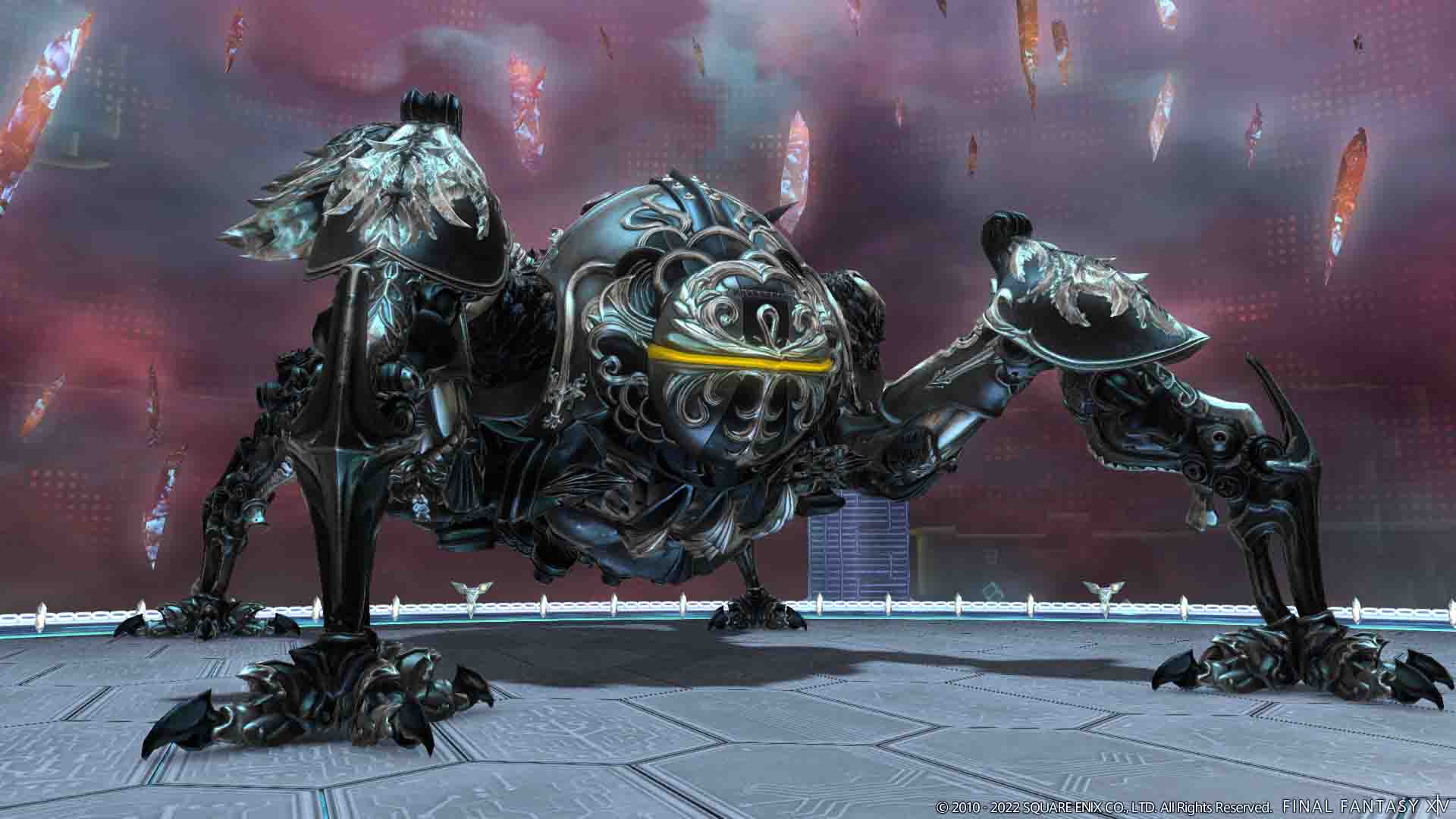 New Unreal Trial – Containment Bay P1T6 (Unreal) – As ever, the faux commander craves tales of death-defying derring-do, and in a bid to satisfy him, you cast your mind back to your frenetic encounter with the eikon Sophia. The memory remains vivid even now, and you find yourself facing the Goddess once more, your very survival hanging in the balance…
Duty Support Updates – Support is available for the remaining Heavensward™ main scenario dungeons (The Great Gubal Library, The Aetherochemical Research Facility, The Antitower, Sohr Khai, Xelphatol and Baelsar's Wall) so they can be completed alongside a party of NPC allies.
New Side Story Quests Tataru's Grand Endeavor – When Tataru receives an unexpected proposal for a partnership from an acquaintance in the Far East, you are beckoned to join in the negotiations for reasons beyond your ken…
Island Sanctuary Updates – Return to paradise, where a new landmark, animals, sanctuary ranks and unlockable items await. In addition, numerous improvements have been made to the user interface and more based on player feedback. There is no better time than now to explore your island!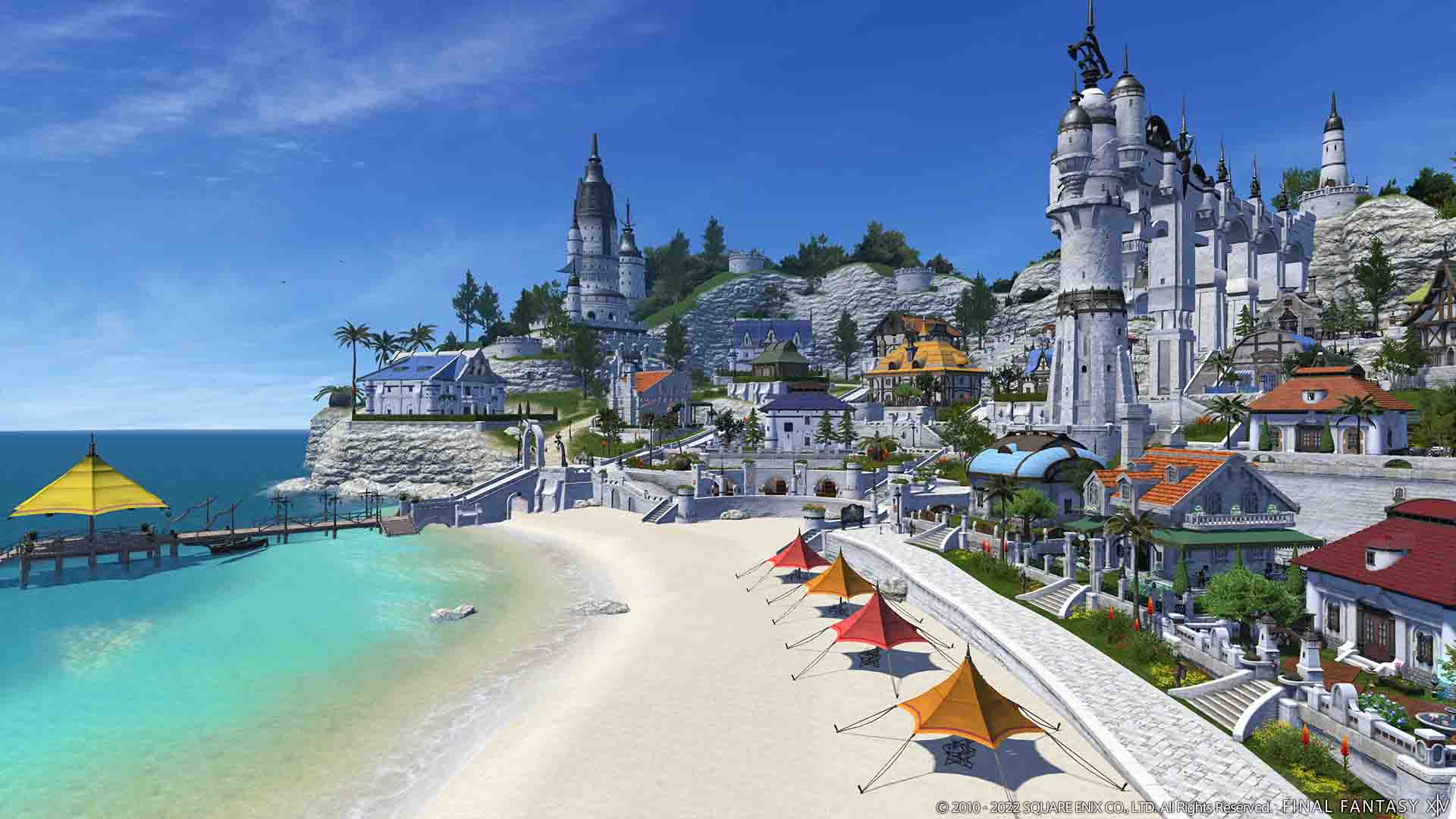 The Gold Saucer – New Course for Leap of Faith – From the depths of the Black Shroud comes a lofty challenge to those who would reach the heights of athleticism. Will you be the first walking one to ascend as sprightly as a sylph?
Miscellaneous Updates – A new treasure hunt dungeon, various retainer adjustments, a new Crystalline Conflict PvP arena, new custom deliveries and more.
Square Enix also detailed some of the updates coming to patch 6.35, such as new tribal quests, a new deep dungeon, and weapon enhancement quests.
Final Fantasy XIV Online is out now for PC, PS4, and PS5..