Kojima Productions has announced that Death Stranding has teamed up with luxury London designer Gresham Blake for a unisex clothing line that's available right now, if you feel like purchasing it.
The first glimpse of the clothing line was actually seen at The Game Awards, as Hideo Kojima was wearing the silk jacket while also delivering the sequel trailer world premiere. The clothing range is, obviously, drawing inspiration from the game's look, and has been curated by Gresham Blake. The range is also made to order, so make sure if you do have the money to drop, you get the right size!
Here's the list of the main products, with prices:
Tracksuit – £245
Bucket Hat – £65
Jacket (Silk) – £1050
Jacket (Micro Poly) – £550
Bomber Jacket – £390
Stranding Shirt – £150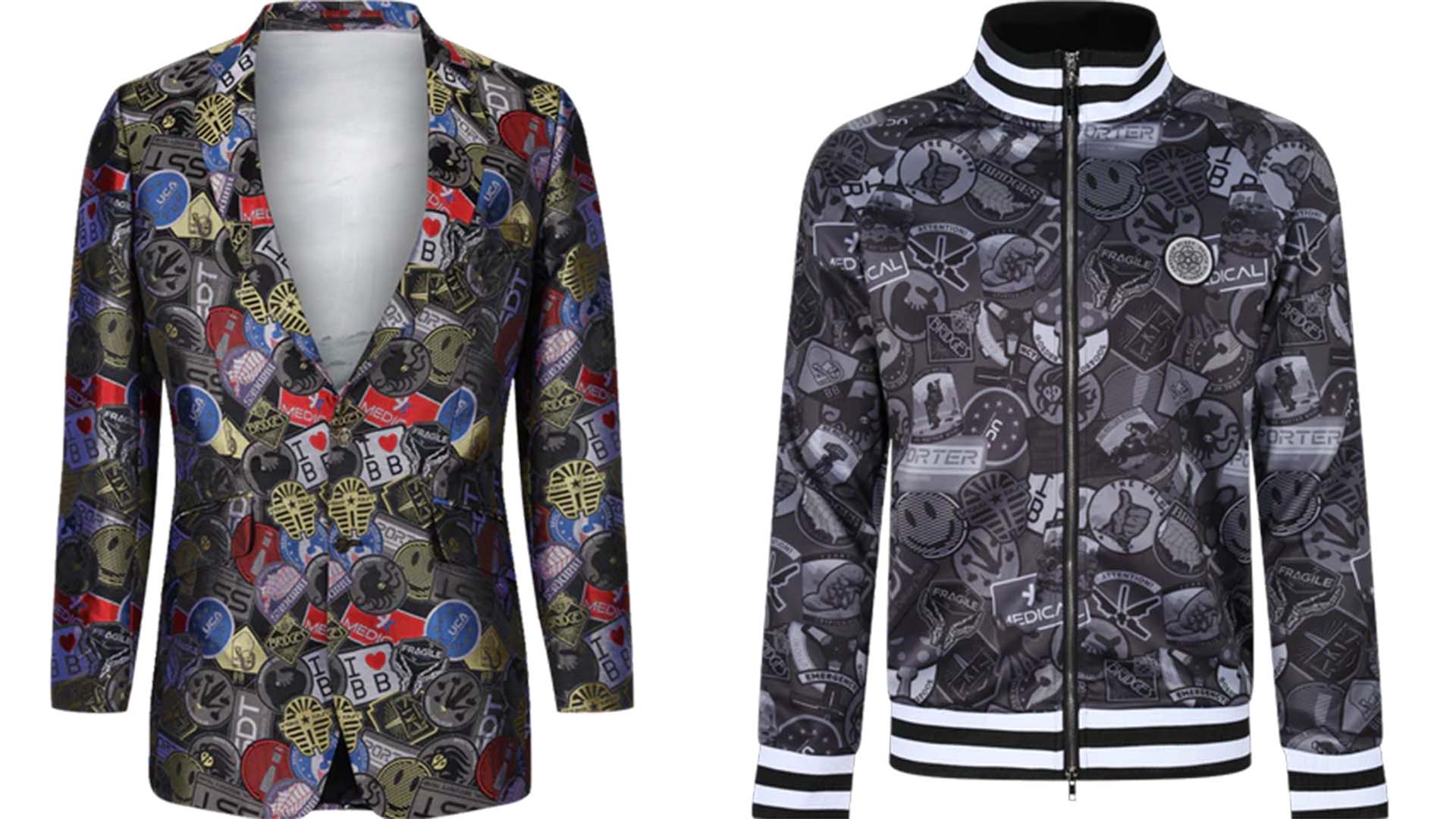 "Death Stranding has inspired porters around the globe through its thought-provoking storytelling, amazing cast and unique gameplay," said Jay Boor, Senior Director of Marketing and Communications at Kojima Productions. "We continue to be humbled by the passion shown from our player community and now we are excited to offer them a new way to engage with the franchise through the launch of a bespoke fashion line that pays homage to the game".
Obviously these products are aimed at the high end of the market, and you can find them on the official KJP store. Apparently Bucket Hats are back in fashion, which as an old man, is a very strange thing to see happen again.
Gresham Blake said: "Working alongside Kojima Productions on this collaboration has been an incredible opportunity to delve into a space we haven't explored yet. The endless creativity that goes into game design provided the freedom to have fun with a collection that is an otherworldly take on our usual tailoring. Bold patterns and vibrant fabrics alongside the monochrome equivalent are a deliberate juxtaposition mirroring the light and dark of the plot lines that are delivered with such poignance throughout Death Stranding's storyline".
Death Stranding is out now on PC and PlayStation, the sequel has been announced with no current release date.