Dontnod are well versed in developing games with a rich tapestry of narratives and passionate stories, fusing them together in many different genres and styles. Life is Strange is perhaps the most well-known in their catalogue of titles, but there have also been some other excellent tales told by the developers, such as Gerda: A Flame in Winter, Tell Me Why, and their debut Remember Me. I've been a fan for as long as I can remember, and getting to preview their latest, Harmony: The Fall of Reverie, was an opportunity I couldn't miss out on.
The story of Harmony focuses on a woman called Polly who's been looking for her missing mother, Ursula, and upon returning home gets absorbed in both the happenings of her hometown's suffering at the hands of a corporation called MK, and a mysterious realm and the beings that reside there. It's all done in a visual novel style, fusing stunning 2.5D-artwork, clever character animation, and some fantastic voice acting to hook you in.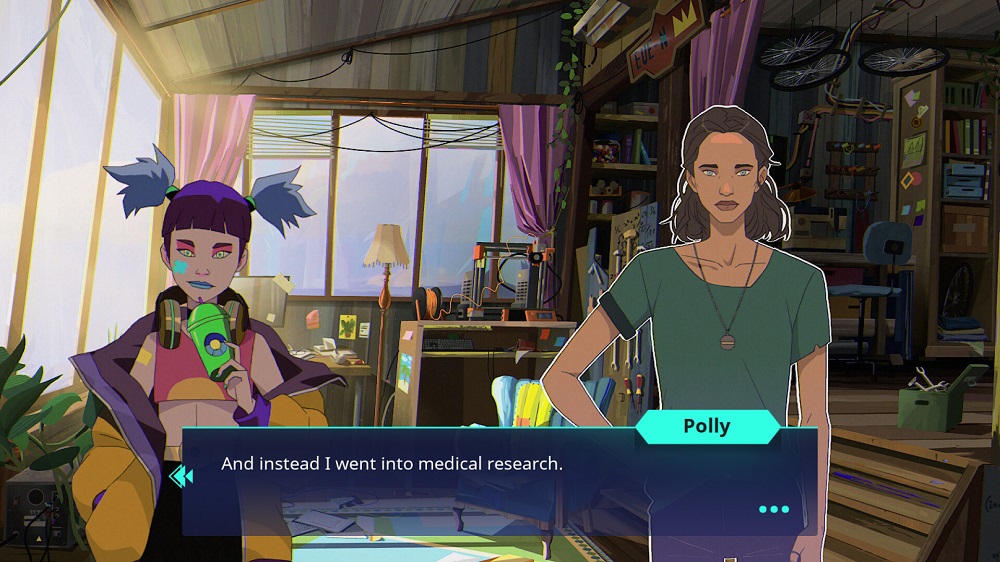 Taking place between two worlds, much of the preview had me investigating the beginnings of what this new realm was, and why Polly is so integral to everything that's happening. Reverie is a place where the Aspirations of Humanity reside, beings all fashioned from core principles of who we are, their lives threatened by what is happening to the living world, known as Brittle. Upon entering the realm, Polly becomes known as Harmony, a being with the power to see into the future and change events that can save Reverie and bring balance to both worlds.
It's an intriguing idea that takes a while to understand all the buzz words and concepts thrown at you, but there's a handy Codex that gives plenty of background into everything, revealing additional details that help you to understand. Fundamentally, it is Harmony's job to save Reverie, and to do that, she must uncover the mysteries surrounding her mother's disappearance, who was coincidentally the Harmony before Polly. Atina, the setting for the story in the real world, is a gorgeous Mediterranean town overshadowed by the mysterious MK, who have certain links to Ursula.
The story plays out by accessing nodes on the Augural, a game board where you choose which memories to look at. Not every node can be explored, and quite often you'll have to make a choice between two, with each having consequences for how the story eventually plays out. Some nodes require crystals earned by how you respond, playing into a personality inspired by the various Aspirations you meet. Bliss is a youthful-looking happy-go-lucky teen who likes to live in the now. Power is a strong leader with a stern demeanour, Bond is mindful and wise, and so on.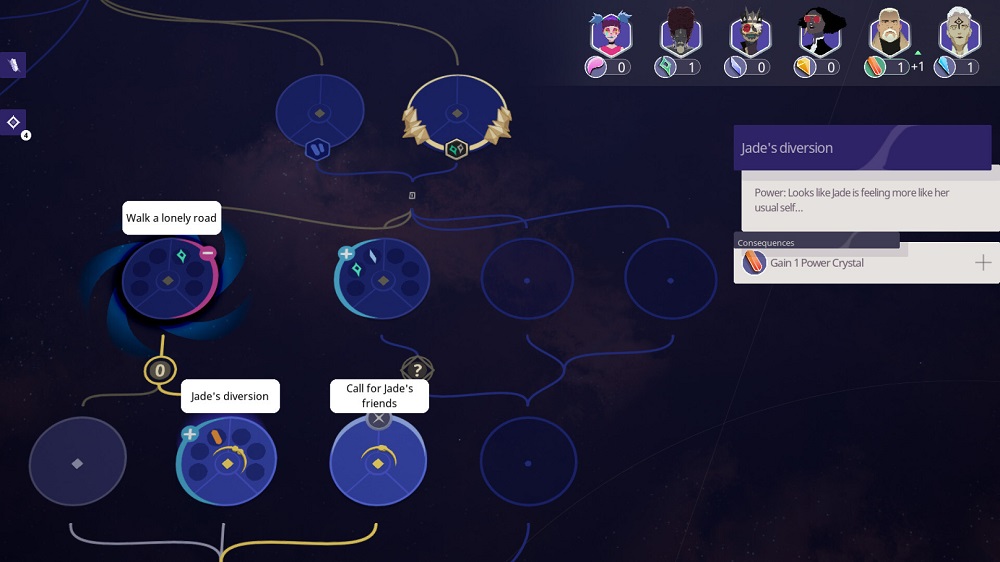 Each act then leads to a culmination of your choices, again limited to the way in which you've explored the story to that point. You may find you feel you've gone about your investigation wrongly, but that's just the way it goes. You play Harmony: The Fall of Reverie based on your instinctual nature, choosing a path inspired by how you would feel in a given situation. It's a smart way to play, and it felt like Dontnod has progressed further as writers and developers, evolving to a place where the ideas on show are far beyond what they've done before.
Despite only playing a short sample of what's to come from Harmony: The Fall of Reverie, I'm confident the full game will be something special. It's unique in its approach to decision-making, and already the characters are relatable and welcoming. Polly's struggle to reconnect and find her place within her family, while at the same time trying to understand what MK has to do with Ursula, and restoring order to Reverie is fascinating. Pair that with how beautiful it looks, there's no denying that Dontnod appears set to have yet another success on its hands.
Hamony: The Fall of Reverie is coming to multiple formats in June.