The latest PUBG update has added a raft of new features, as well as Influencer WackyJacky101 skins to unlock, though the recall system is the star of the show, it seems.
Offering a key difference to the "Comeback" mechanic in battle royale games, Recall asks a bit more from team-mates instead of them just standing over their prone pal and holding a button/key down. Recall is available in PUBG Update 23.2 and happens until the mid-late game phase and requires "cooperation and effort from surviving team members rather than just the fallen player". Krafton says the new Recall system is "helpful for novices who may struggle with combat in Comeback BR, as it emphasizes the importance of surviving team members' roles in facilitating successful recalls".
Elsewhere, a Clan System has also been added with this PUBG update, meaning you can create or join a clan to get extra rewards. The Clan Emblem Workshop site is now open, too, where you can create an emblem for your team. Once you've made your emblem you can save it, or share it on whichever social network you prefer. That said, Krafton adds that "The clan names, tags, emblems, and other content created through the website will not be shown on the player's account in-game".
You can see an example of the clan emblems you can create, below: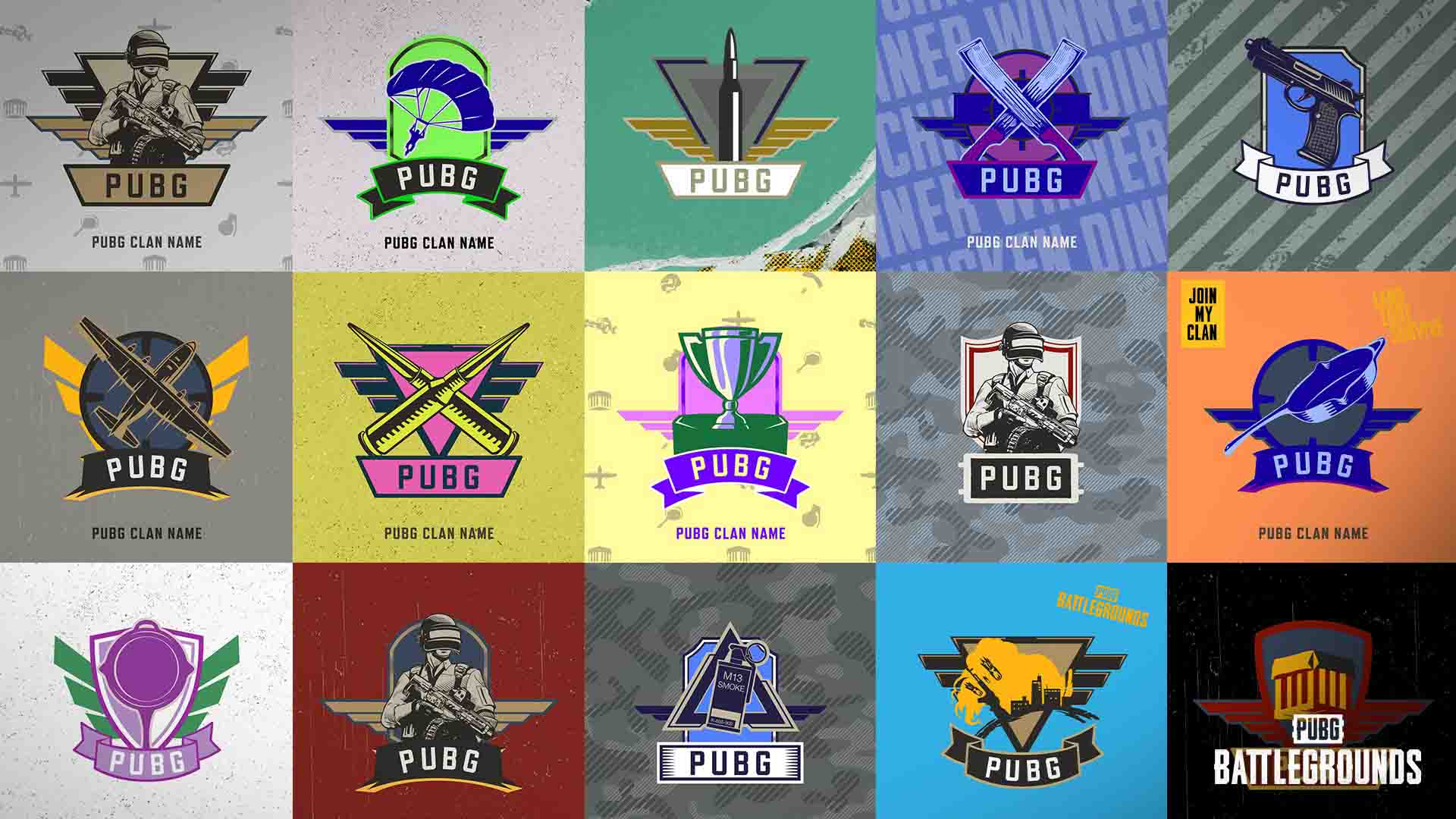 Lastly of major note for update 23.2, is the WackyJacky101 skins, which can be grabbed as a bundle for 3700 G-Coins, and includes:
WackyJacky101's Wolf Set (1,590 G-COIN)
WackyJacky101's Set (1,040 G-COIN)
WackyJacky101's Weapon Set (1,980 G-COIN)
WackyJacky101's Gear Set (1,000 G-COIN)
Bonus Items: WackyJacky101's Wolf Mask, WackyJacky101's Wiggle Boy (Emote), WackyJacky101 (Spray)
If you want to grab them individually, they're coming to PC and console versions of PUBG: Battlegrounds on May 31st, and will be available until August 23rd.
PUBG: Battlegrounds is available now on PC and consoles, and is free-to-play.