Paradox Interactive has announced new content for grand strategy title Crusader Kings III, and it's coming on August 22nd to PC. The new content will cost $4.99 / £4.29 / €4.99, and is all about life lessons, leadership, and youth.
The developer says that "in a dynastic system, it is very important to leave the throne in the right hands. In most cases, you can't choose your children, so it is crucial that you instruct them in the lessons of life and leadership while they are still willing to listen. In Crusader Kings III: Wards & Wardens, the rough road of royal childhood is yours to experience".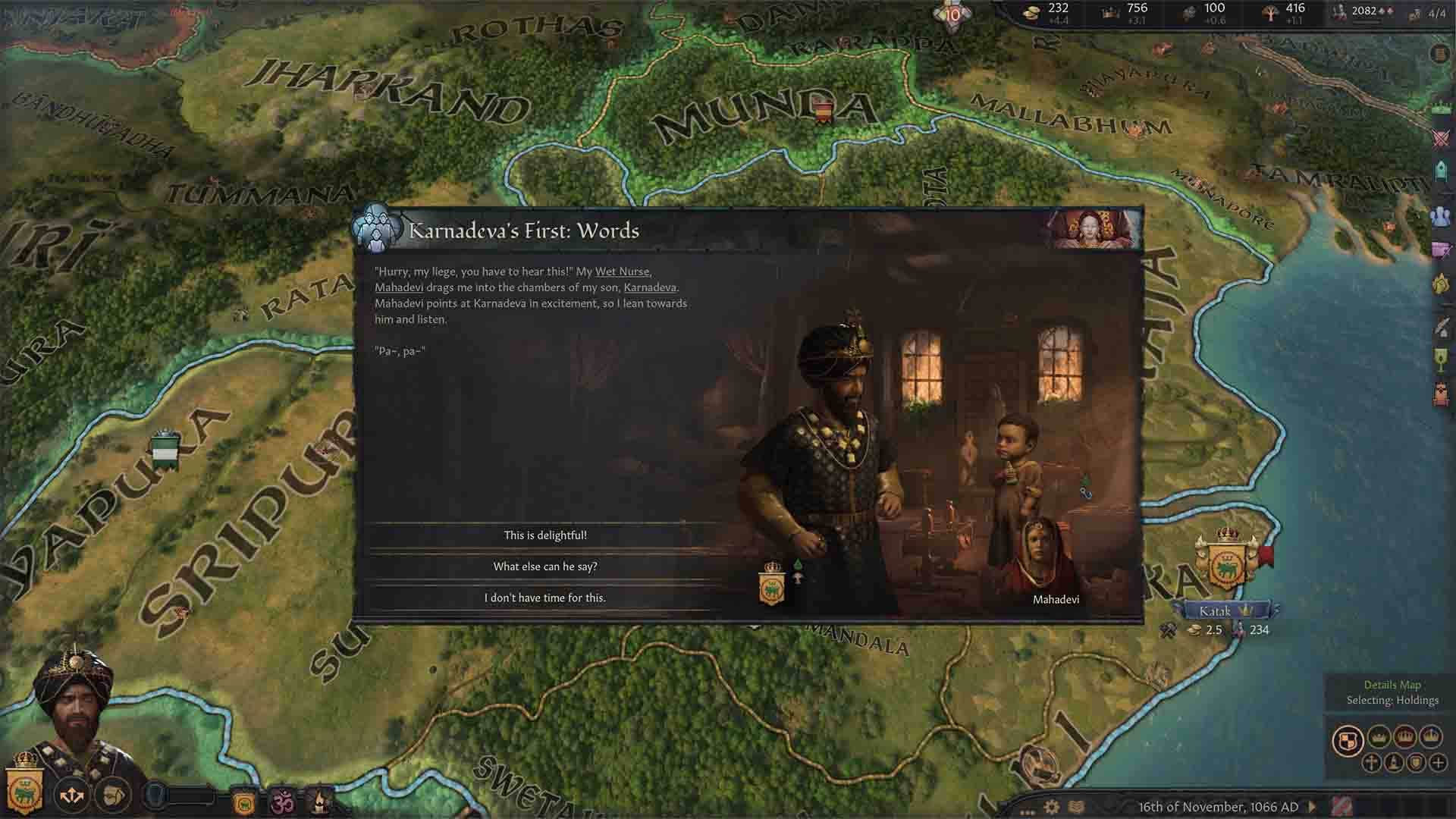 Wards & Wardens is a new event pack for Crusader Kings III, chosen by the Crusader Kings community in a vote last winter. This event pack focuses on the perils and potentials of being a child ruler, educating the children at court and furthering your learning in adulthood. This event pack is scheduled for release on 22 August 2023, and is included as a part of Crusader Kings III's Chapter II content pass.
Here's the list of key features:
Childhood Education Events
Visiting Universities for adult characters
More Childhood Personality Events
Hostage Events for foreign children placed at your court
Child-rearing events with courtiers, including a new court position, the Wet-Nurse.
Child Regency Events for the training or usurping of rulers who have not reached adulthood.
Four New Music Tracks
As is the norm for Paradox and major updates for the publisher's games,. there will also be a free update for Crusader Kings III that adds new content. This time there will be a "new hostage system", a new character trait called "eccentric", new event art, and new animations.
We really enjoyed the game, and Mick scored it 9/10, saying: "It's not an easy game to get to grips with, and there are moments where you won't be able to declare a war or prevent one and it won't always be clear why – and there is an awful lot to read and understand – but Crusader Kings III is still arguably the best way to play out your Game of Thrones fantasies without actually harming your family members".
Crusader Kings III: Wards & Wardens is coming on August 22nd, 2023.