Harmony: The Fall of Reverie is perhaps DON'T NOD's magnum opus. The developer has always had a penchant for personal storytelling that hits both serious and humorous notes throughout the tales they tell, but this one feels a lot more weighty and deeper than the likes of Life is Strange or Vampyr. That's probably due to the visual novel aspect of its presentation and gameplay, but the characters and their subsequent intertwining with one another covers plenty of ground and plenty of themes that all work well together.
The main story follows a woman called Polly who returns home after a long time to find out what happened to her mother, who has gone missing. A simple premise on the surface, but one that gets much bigger and important after discovering her connection to a mystical realm known as Reverie. It is here where she meets the Aspirations, individuals that embody the aspirations of humanity, such as power, chaos, and glory. The choices you make in the real world of Atina will affect what happens in Reverie, eventually choosing who will rule over the realm.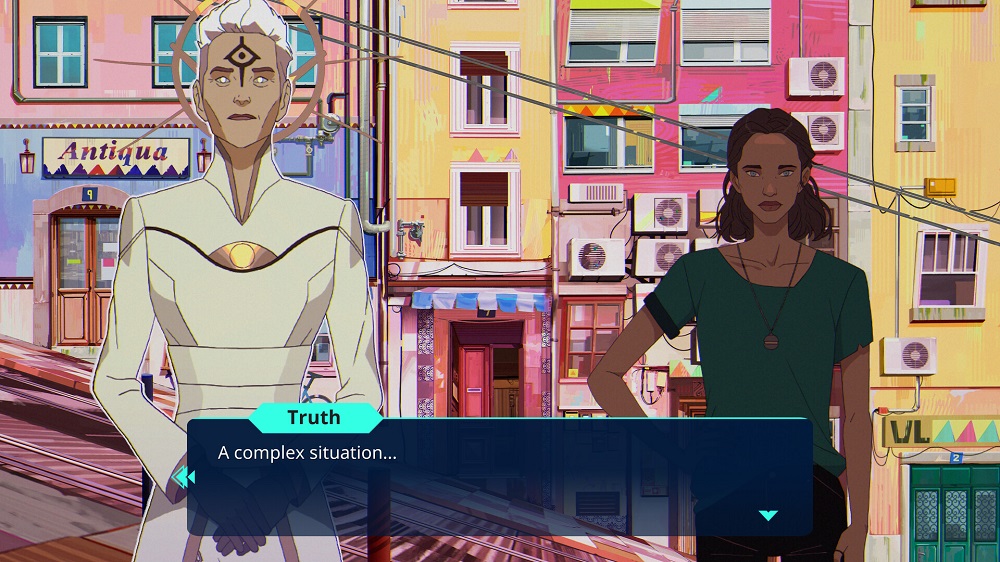 In Atina, you realise that the once peaceful community is under the watchful eye of a megacorporation, ruling with somewhat of an iron fist. They are ruining the very heart of Atina and all that reside there, forcing people to live in fear, struggling to have their voices heard, and having their unique history forgotten. When you're responsible for certain decisions that affect both worlds, and not being able to reverse certain choices you make, there feels like there's a lot riding on everything you say. It's hard to say more about the story without ruining anything, but I became fully invested in Polly's story, and the supporting cast of characters were all beautifully written.
While there's an overarching story that manages to pack a lot of character development and grandeur into it, I became fascinated by the more personal story of family and love at its heart, and how important the ones in our lives are. The voice acting is strong throughout, especially some of the aspirations, and it always manages to throw some interesting decisions your way, whether they're unexpected or inevitable.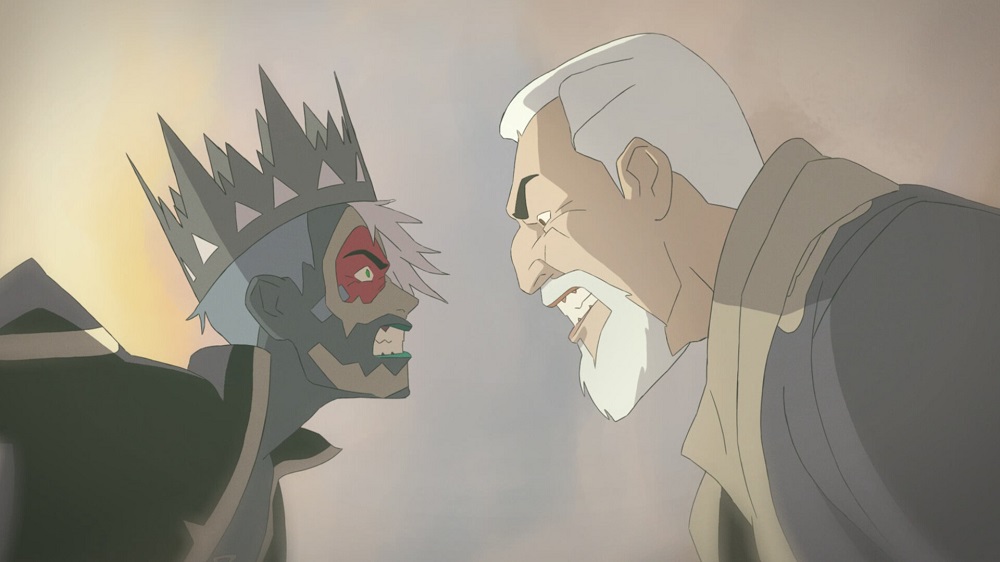 The focal point of Harmony: The Fall of Reverie is the Augural. It is a map of choices, including ones you're about to make, ones you can choose to make later on, and ones that can't be accessed because of previous choices already made. The risk of saying the wrong thing is always at the front of your mind, and it offers an interesting mechanic that hasn't really been seen before. You could say something that will upset someone, or you could play it safe and say what they want to hear, but how will it help you find out where your mother went?
Other choices can affect your relationship with the Aspirations, and knowing who to side with for the right result all plays into the risk and rewards of using your words correctly. It's impossible to know where the story is likely to go, so your basing your path on the chapter that lies before you, however, there're certain tells that give you an idea of what might happen. Still, I found this approach to the choice mechanics fresh, unlike many visual novel games that feel rather barren of variety and personal sacrifice.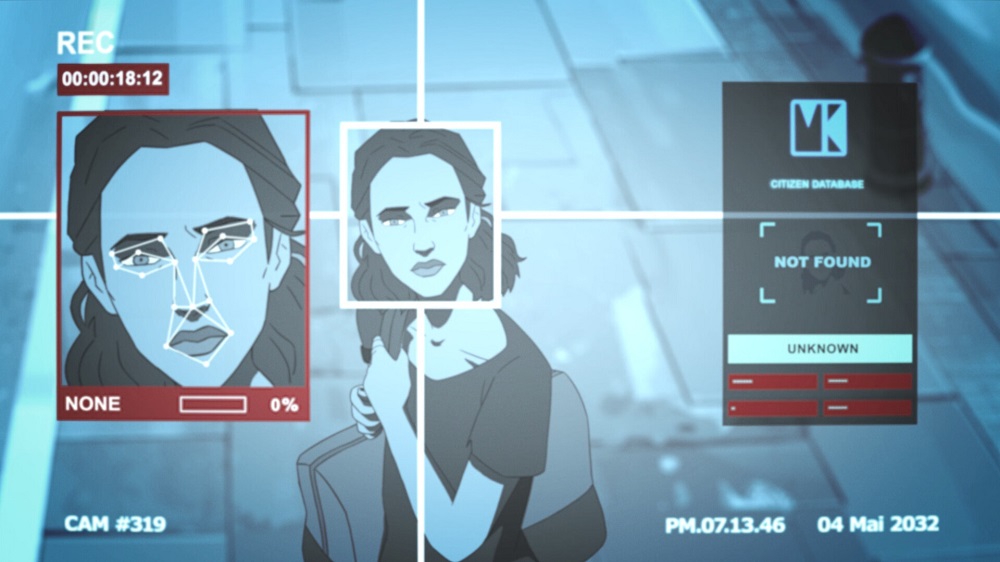 Harmony: The Fall of Reverie is a beautiful game. The visual novel style may feel restrictive to players not familiar, as being able to explore so many gorgeous environments would have been a joy, but each scene is filled with vibrancy and attention to detail. Atina is a summery town and the sun-kissed streets and colourful backdrops are always beautiful to look at. Reverie is equally stunning, and I was always finding new locations as my favourites. There's an almost old-school Disney charm to the style, and it's definitely one of its strongest features.
Harmony: The Fall of Reverie challenges you to make the right choices although the chances of missteps are littered throughout. You learn through your mistakes, but they can often be costly to later chapters and story beats. It is the small realisations of your choices that highlight how strong a game it is. While the visual novel style might put people off, the writing is excellent, and probably DON'T NOD's finest effort to date. The art style is delightful, and the way everything feeds into everything else shows the work put into its diverse story.
Positives
Gorgeous visuals
Engaging story
Interesting choice mechanics
Well-written characters
Strong voice acting
Negatives
Visual novel style might put players off
Harmony: The Fall of Reverie is DON'T NOD's best work to date, showcasing an gripping story with an interesting approach to player choice.