Release Date
December 8, 2022
Frontier Developments has released Dominion Malta Expansion, its second substantial DLC for Jurassic World Evolution 2. Much like the previous expansion set at Biosyn, JWE2 has even more content that both adds new gameplay elements and cosmetics to bolster the already hefty park management simulation fans have at their fingertips. Set just before the events of Jurassic World Dominion, players are tasked with managing three parks across Malta, utilising a new Dinosaur Exchange system while trying to keep three parks from going under, whether through lack of funds or an act of god.
The Dinosaur Exchange is a great system that introduces the current economic and social climate seen within the movies, where humans now live among dinosaurs and do whatever they see fit to make a living off them. The nature of the exchange allows you to purchase dinosaurs from sellers who are either reliable, or are somewhat shady. Everyone wants a piece of the prehistoric pie, and it's down to how you look at your own moral compass as to how you buy and trade. You'll gain trust from either the Authorities or the Underground, and the whole system introduces a grey risk and reward scheme depending on how you play.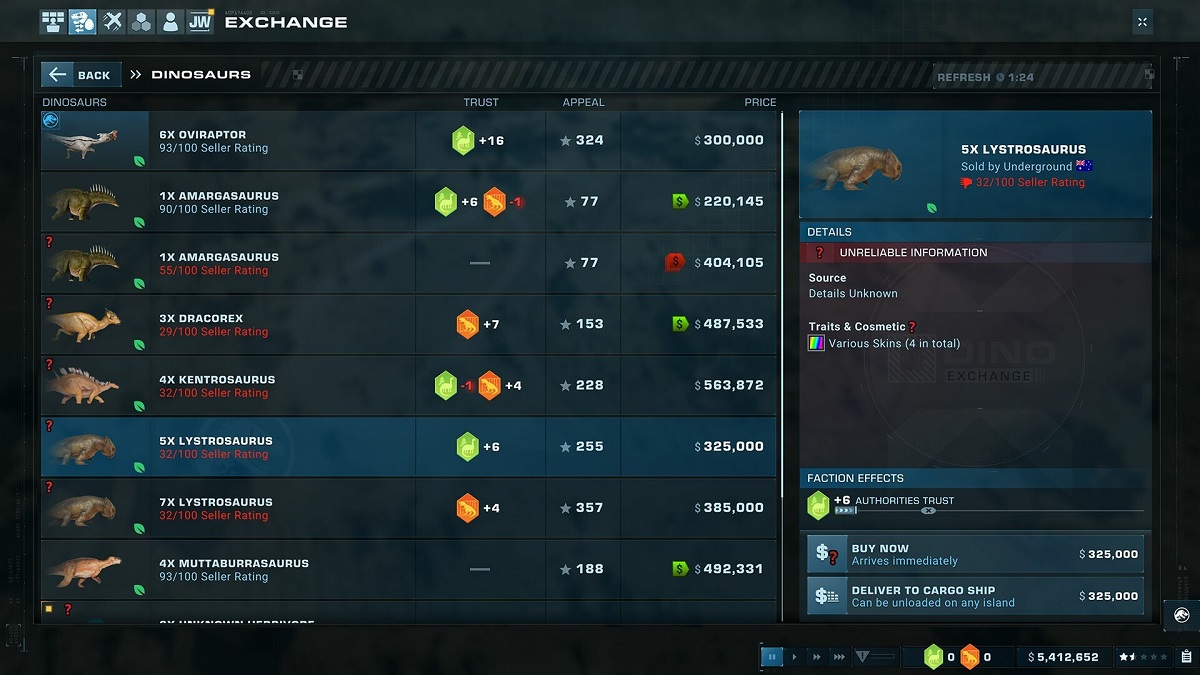 Along with the new Dinosaur Exchange, there're four new dinosaurs seen in the movie that can all be brought to your parks. If you've seen the latest film, you'll obviously be more familiar with these additions, especially if you can remember the cuties known as the Lystrosaurus. The Atrociraptor are bigger than their relatives, the velociraptor, and they're also a damn sight more dangerous as well. While they may be small, the Oviraptors are surprisingly aggressive, and have distinctive feathers with a penchant for stealing eggs from other dinosaurs. Finally, the Moros Intrepidus is a faster hunter compared to other certain Tyrannosauroids, but don't discount them from being a problem for you.
The whole look of the various parks seen in Jurassic World Evolution 2: Dominion Malta all have a different design, matching typical holiday resorts across the Mediterranean. While the hot and sun-drenched locations bring new modifications to how buildings are presented, the same threats will rear their ugly heads, such as escaped dinosaurs and storms that have potential to threaten your park's safety. JWE2 was gorgeous to look at, and this expansion only cements the hard work the developers have put into to making at as real and as authentic as possible. That goes for the voice acting too. Familiar faces from the films all return to the game, such as Barry Sembène and Kayla Watts, providing added story that fleshes out the lore.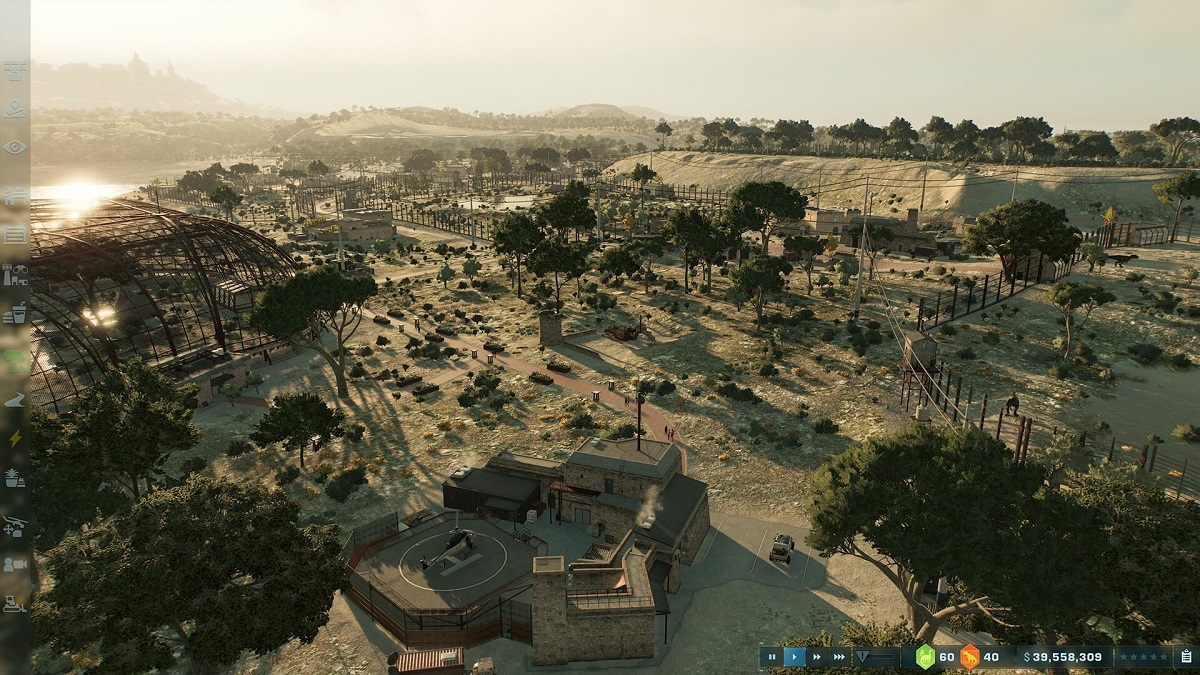 Jurassic World Evolution 2: Dominion Malta Expansion also throws the odd moral dilemma at you that wants to challenge how rude the line of honesty and corruption, with some you make having an impact on the success of your park. I had a construction worker get injured, and the choice to cover it up or take full responsibility was a choice I had to make. While it features all the key mechanics players are used to, it does try to throw new things at you, and most of them stick.
If you enjoyed JWE2, then there's plenty to like about the Jurassic World Evolution 2: Dominion Malta Expansion. From the Dinosaur Exchange to the new dinosaurs, there's a fair amount of content to improve the overall experience of the game, and while some of the new features aren't going to change opinions of those that didn't quite enjoy the main game when it released, I was more that hooked on the expansion, giving me even more content to enjoy and get my teeth stuck into.
Positives
Dinosaur Exchange is a great addition
Looks incredible
New dinosaurs are cool
Negatives
Similar frustrations as the base game
Jurassic World Evolution 2: Dominion Malta Expansion adds enough for fans of JWE2 to enjoy, with the Dinosaur Exchange being a highlight.