Release Date
January 26, 2023
Having played through and utterly adored Marvel's Midnight Suns I was left perplexed at even the concept of DLC characters. After spending over 60 hours with my Hunter and her superpowered allies, building relationships and facing down armies of demons together, the idea of introducing someone new to the fold seemed somehow wrong. Especially when the first DLC character was announced to be none other than Deadpool.
How could this infamous 4th wall-breaking anti-hero possibly fit comfortably into the story I'd curated, the dynamic I'd cultivated with my spandex-wearing buddies? It was doomed to failure for certain, I thought.
I should have known that as track records go, Deadpool's is pretty solid. I enjoyed the solo game from a decade back, and I've loved seeing Ryan Reynolds portray the Merc with a Mouth on-screen, so really I should have just shut up and had faith. This first expansion, The Good, the Bad and the Undead introduces Wade Wilson to this particular universe with a very colouful bang.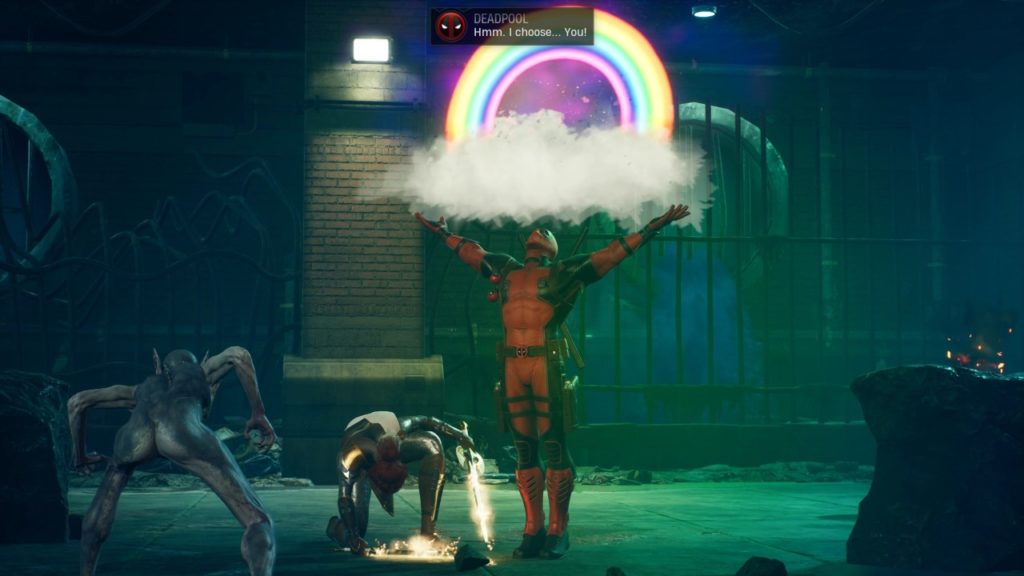 For a start, Midnight Suns brings back the inimitable Nolan North, who voiced Deapool in the solo game and brings the same hyperactive swagger to the character as he did then. Which is not to say this is quite the same version. Midnight Suns' Deadpool is more of a PEGI 12 edition, with far fewer swears and a little more self-awareness. And yet, he's still hilarious, riffing with characters like Blade, Wolverine and the Hunter almost nonstop.
He also brings a great deal to the combat missions, with high-damage attacks and novelty animations like taking a selfie as a grenade detonates, or creating a rainbow out of thin air in a nod to Deadpool's often surprising championing of inclusivity. Every enemy you kill gives Deadpool one point of En Fuego, which is essentially a damage buff, so by the time you've played a few of his cards (most of which have low Heroic costs and even increase En Fuego passively) you'll be dishing out a hell of a lot smarts.
His campaign takes a surprising path in and out of the ongoing Midnight Suns story, too, introducing a new type of enemy and a new boss character, as well as new challenges and an amusing addition to the Training Yard in the form of a food truck. The new enemies require you to finish them off fast, and you'll be pushed to pile on the damage as quickly as possible. Unlike Wolverine Deadpool's cards don't lean heavily into his healing ability, which is slower than Logan's even in canon, and so the onus is on ending fights swiftly before you incur heavy losses.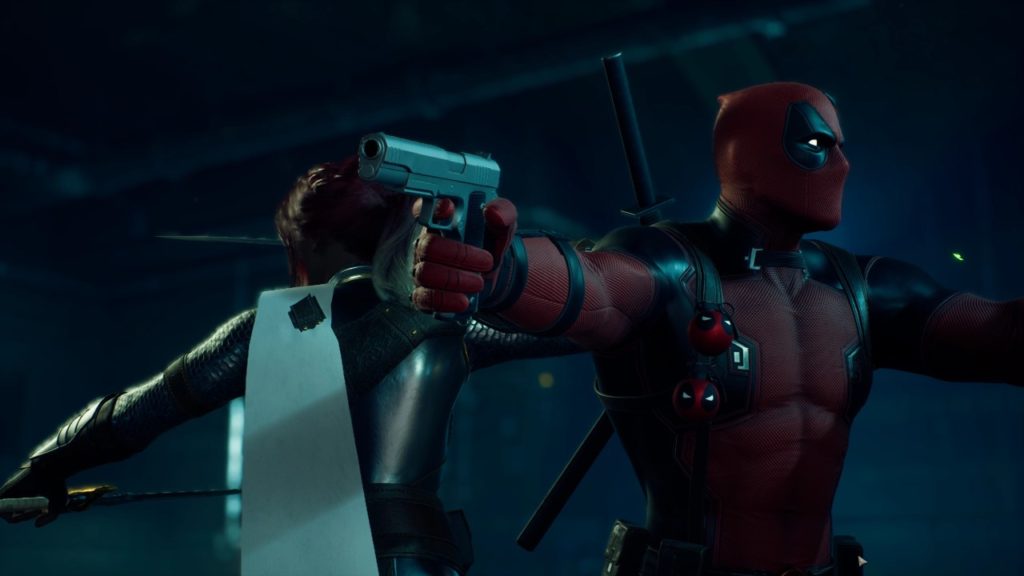 What you get here is, essentially, more Midnight Suns only funnier. The jokes roll thick and fast, with Deadpool repeatedly mentioning your character's customisation, or joking that he won't take off his mask because Firaxis don't have the budget to render his face. But the interactions between him and some of the other characters, notably Blade, are mildly hilarious.
That Firaxis have put so much effort into the first DLC bodes well, as the Expansion Pass is hardly cheap. But in addition to the Midnight Suns Deadpool story missions there's also a challenge unlockable at max Friendship, and of course you can bring him on any other missions with you. He's a solid addition to the line up and a positive indication of things to come.
Check out our Marvel's Midnight Suns Complete Guide
Positives
Great addition to the roster
As zany as you'd expect
Good campaign story
Negatives
A little tame by Deadpool's standards
Not every joke lands
The Good, the Bad and the Undead is Marvel's Midnight Suns Deadpool expansion - and it's as mad as you'd expect from the Merc with a Mouth.