Over the last couple of years, I've been lucky enough to review all manner of high end gaming laptops. I'm always amazed by the sheer power of these wonderful machines. Whether I'm writing content for you lovely lot or playing the latest releases, these expensive machines can do it all without breaking a sweat. If not for the review units I'm sent though, there's no way I'd be able to afford one of these fabulous portals to PC gaming. So today I'm here to talk about something a little more affordable for those of us who don't have £2500 (at the very least) lying around. The MSI Katana offers almost everything the top of the line laptops can at a fraction of the price.
When I say a fraction of the price I really mean it. After a little browsing online I found the MSI GF66 Katana for just shy of £800 (for the base model) and for what this baby has under the hood that's a hell of a price. The Nvidia GeForce RTX 3060 provides all the power you need to play the latest games, with Halo Infinite and Elden Ring running more than smoothly at high settings. If you want to max things out you'll likely have a framerate that dips just under 60fps on a few titles, but the option is there for those who want to push those visuals.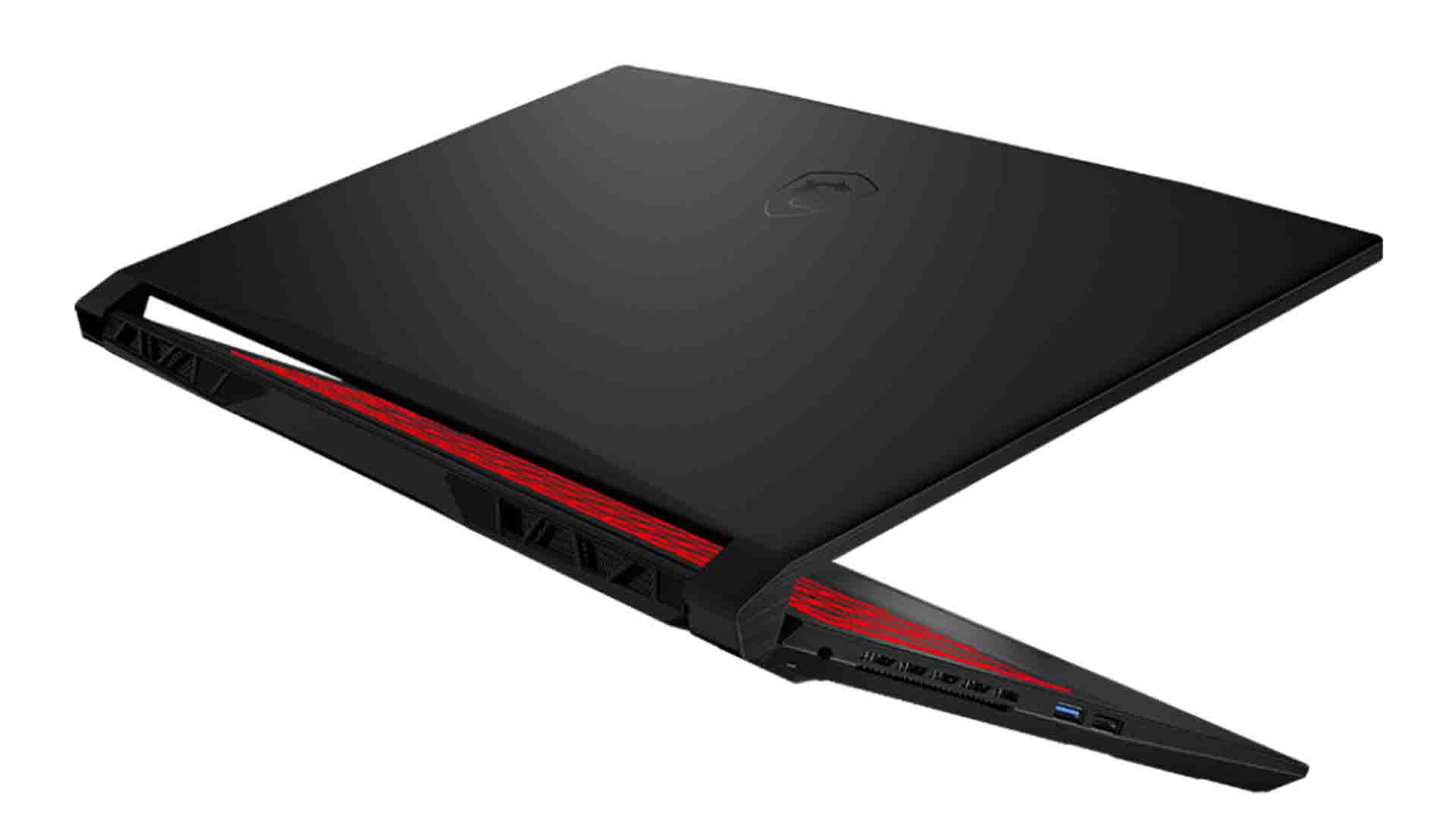 The Intel i7 processor ensures that multitasking is a snappy experience too, so there's no need to worry about how it'll manage swapping between all the apps you need to make life easier. The keyboard is just really pleasant to use too whether you're gaming or not, much more so than a lot of its peers. It has just the right amount of click and pressure behind the keys, and even manages to squeeze in a miniature number pad for extra convenience.
The MSI Katana also has all the ports you'll need to transform it into the perfect podcasting, streaming or video conferencing box. The three USB ports, a HDMI port and a 720p webcam have served me well for the GodisaGeek podcast, video capturing and all my other everyday activities.
On the other hand though, there's the dreaded trackpad. It's a weedy little thing that I could never quite master the pressure needed to click with. Laptop trackpads are hardly known for being an ideal mouse replacement (and for gaming especially you'll likely just plug a mouse in) but I'm not sure I've ever been quite so disappointed with a trackpad before.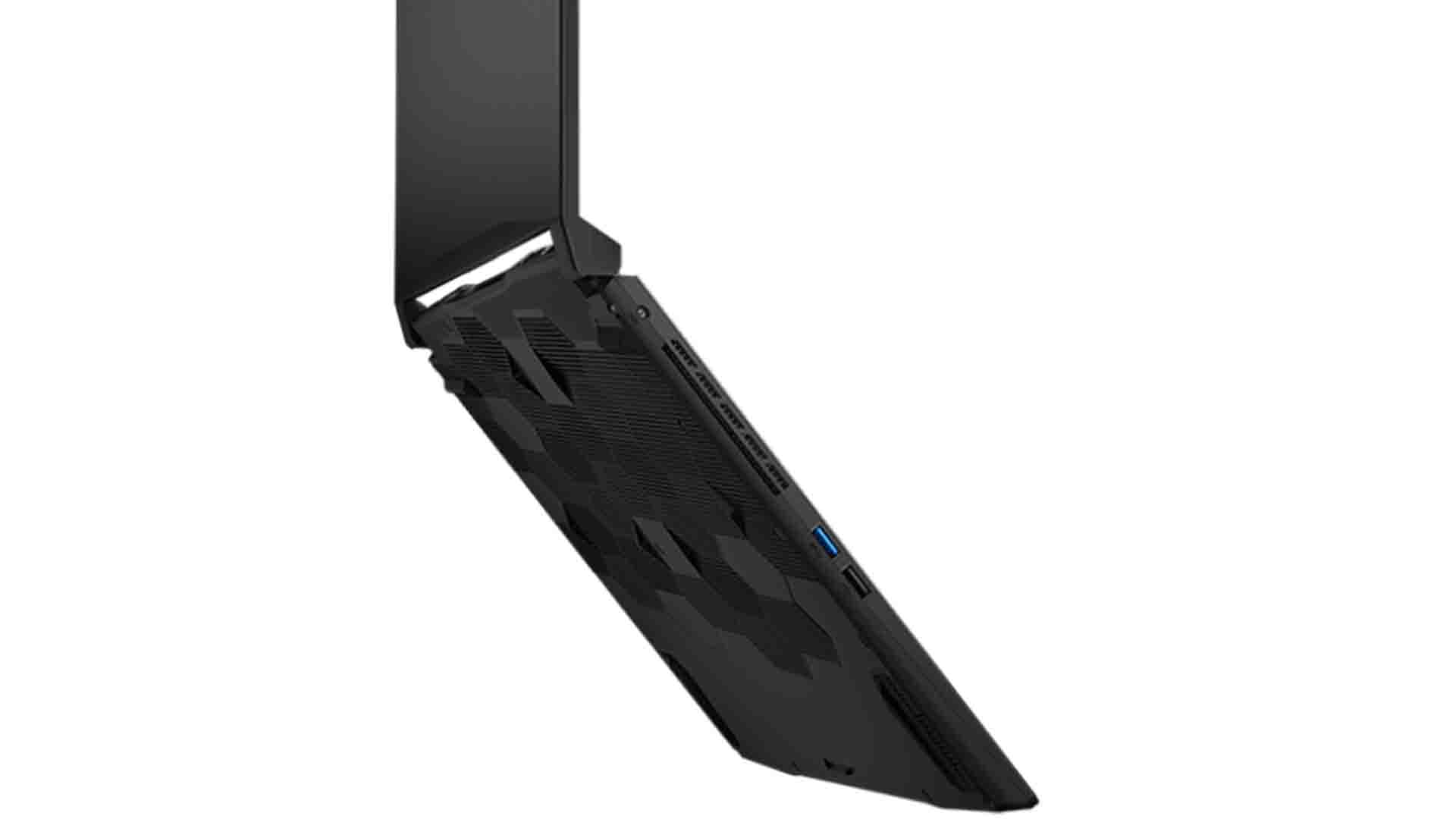 The screen is a bit of a mixed bag too. The refresh rate and size is more than good enough, but it's just a bit less vibrant and colourful than the top of the line alternatives. For the difference in price it's a sacrifice you might be willing to make though, and may not even notice if you're not a laptop snob like me.
Now onto the most important part of any laptop review, the aesthetics. The MSI Katana is certainly adequate when it comes to form factor, with a sleek plastic exterior that's stylish if a little plain. The red backlit keyboard might disappoint those who prefer the full rainbow treatment too, but it's striking in its own right and really well implemented.
It doesn't matter how pretty your laptop looks if it runs out of charge though, and unfortunately this is an area where the Katana falls rather short. This is obviously at its worst when playing modern and more graphically intensive games, but even just browsing Twitter or watching a few YouTube videos will drain the battery far too damn quickly. Sticking by a plug is a must if you want to make the most of your time with this lovely machine.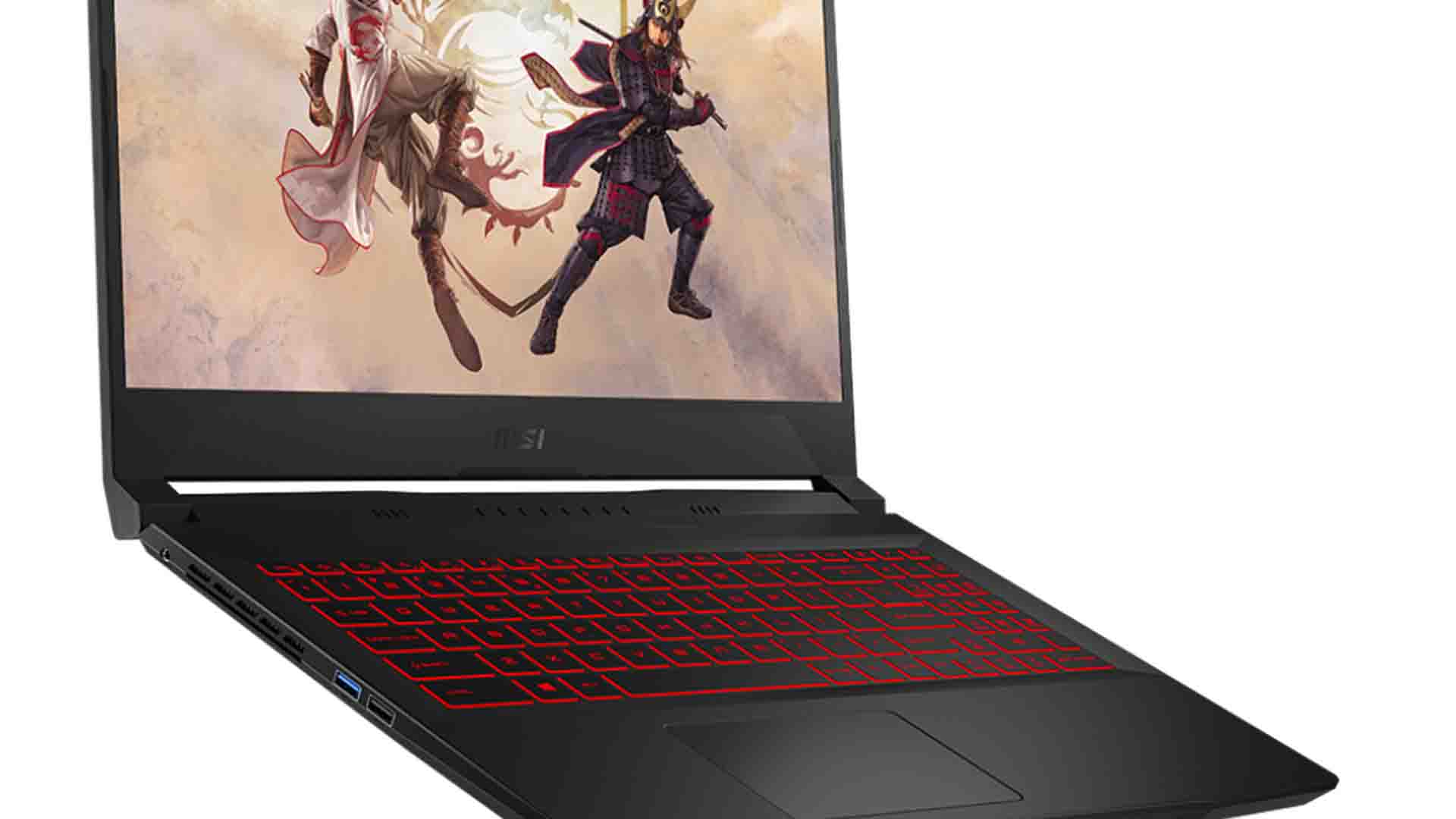 Although it burns through charge rapidly, the MSI Katana GF66 never runs particularly loud or hot. Of all the laptops I've reviewed this is by far the coolest, which is particularly impressive for how rarely you can hear the fans.
It's fair to say that the MSI Katana GF66 doesn't quite stack up to the laptops that cost well over double its price, but for the money it's plenty powerful enough for all your PC gaming needs. If you can cope with niggles like a subpar trackpad and low battery life then you'll be rewarded with a beast of a laptop without having to break the bank.
Positives
A powerful gaming laptop
At a reasonable price
Runs cool and quiet
Has a lovely keyboard
Negatives
The trackpad is poor
Very low battery life
Not the most colourful of screens
It doesn't come without a few caveats, but the MSI Katana GF66 is a wonderful gaming laptop for the price.