The whole laptop/PC gaming decision has plagued me for years. I move around quite a lot during the day, so taking games on the go has always had a certain appeal, but I've never quite found one that I can get on with. That's why the majority of my Steam library is played on a PC, sat in the spare room with a coffee and a buscuit or two as company. The ThundeRobot brand has had great success in Asian territories, but now its push in Europe has began, and I'm very grateful for that. The ST-Plus is a superb laptop for gaming, offering stable performance, exceptional graphics thanks to the NVIDIA-GTX 1050Ti card (30% more powerful than the GTX 1050), and a lot of other features that makes it a viable option for your gaming needs.
Ergonomically, the laptop is a big girl (2.7cm thick), weighing 2.5kg, but she's sturdy, and sits stably as you play. The silver case and orange streaks on the top are a nice design choice, and with the screens 15.6 inch display, you've got a great display size. In terms of the quality of what you see on the screen, the ST-Plus has a massive range of colour and lucidity, making full use of the laptop's 1920×1080 resolution. I played a varying range of games to test, and after installing the latest driver cards, I was blown away by how good it looked. PLAYERUNKNOWN'S Battlegrounds looked great, and due to the definition in the colour palette, I was able to spot the different greens, greys and browns in the environment and on the enemy, meaning there was no blatant blurring or distortion of colour. On the other end of the palette, I tried Firewatch to see how it dealt with brighter colours, and again, it looks great, delivering strong colours constantly.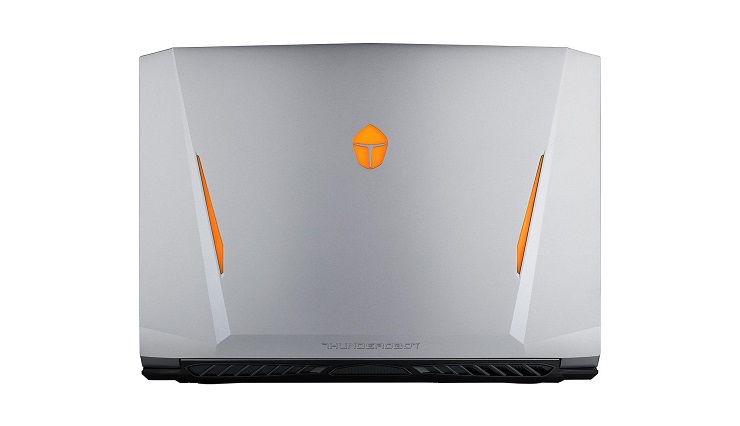 The performance rate doesn't slow down, ever. I didn't encounter any framerate drops or 'chugging'. The Intel core i7-7700HQ processor is a powerful beast, outdoing the Intel core i7-6700HQ by a country mile, thanks to the 2.8 GHz baze clock and 3.8 GHz turbo boost. OK, it may be powerful, but without a decent graphics card, you're not going to achieve the full potential of the laptop. NVIDIA offer some of the best on the market, and the ST-Plus is blessed with the GTX 1050Ti. Transitions in video games are smooth and untouched, from cut scene to gameplay, you're given seamless performance. The games I were testing played perfectly, and if you're unsure about whether you'll be able to play some of your favourite AAA games, the specs for the ST-Plus more than accommodate the likes of The Witcher 3 and Call of Duty: Infinite Warfare. Playing PUBG online ran smoothly too, and its internet connection ran strong throughout. Again, the visuals and performance remained incredibly well balanced.
One thing to mention about the ST-Plus that really impressed me was the quietness of its fans. It felt very much like the time I got a PS4 Slim after having an original PS4, hearing the console going from listening to a jet engine to a mouse. For all the gaming I did, the laptop remained cool, thanks to the three built-in fans and the five copper pipe. This gave to the uninterrupted performance I had, making it good to know you can play for hours without worrying about it overheating (still take breaks, though!).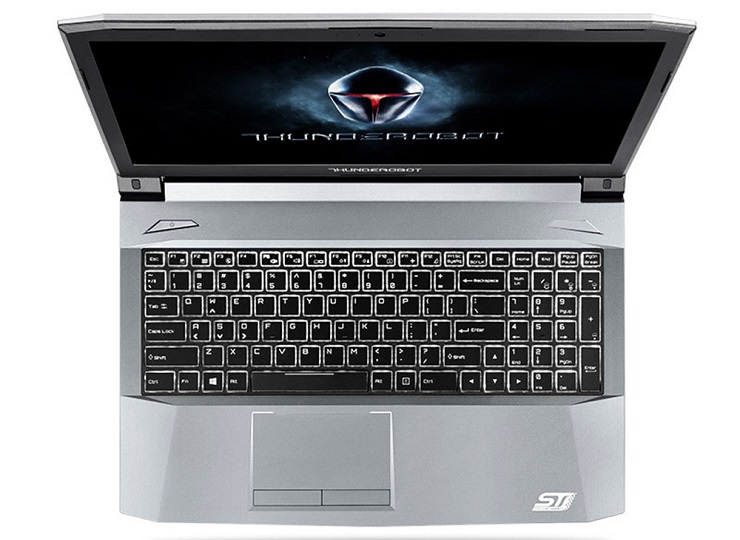 There are other impressive elements to the ST-Plus, such as pros to its storage capabilities. Not only do you have 8gb of RAM (DDR4 2133), but there's also a whopping 256gb of memory, so that's a sizeable amount of games on your hard drive. The battery life is also pretty impressive; I didn't time specifically, but I went a sizeable amount of hours before having to charge it. The laptop also offers a wide range of inputs, including 1x USB3.1 input, 2 x USB3.0 inputs, and 1 x USB2.0 input. There are you're standard mic and headphone inputs as well, an RJ-45 input, along with 2 x mini displays and a HDMI output, which will let you connect to a HDTV if the 15.6 inch display is quite big enough.
The ThundeRobot ST-Plus is a great laptop if you're looking for something accessible, powerful, and an all-round performer. The backlit keyboard gives it added appeal, the 1.0MP camera is also an added bonus, but its touch pad keys can be frustrating when you need to press them fast. They come under a small dip in the laptop's casing, and can be difficult to press at times. A small issue, but an issue all the same. On the whole, though, it's a great piece of equipment, and I highly recommend you look towards the ThundeRobot ST-Plus if you're shopping for your Steam library's home for the next few years.