Release Date
March 3, 2017.
As I write this, I don't entirely know what to think of Nintendo's latest hardware. Cards on the table time: there's little more exciting than a new console, and quite honestly, the launch lineup isn't as bad as it's being made out. While it's not a consumer's problem, the behemoth developer/publisher has a clear plan to slowly release games, keeping a constant flow of new titles for people to play in their new hardware.
Perhaps Nintendo even understands the constant problem we gamers face daily, because there's not enough time to play everything we want to, so let's take it slow. Mario Kart is ready, I'd bet, and Splatoon can't be that far off. It's a strange launch, with less fanfare than you'd expect, too. But mostly, the reason I'm finding it hard to give a full verdict is because the console just doesn't seem ready right now.
Let me be clear about what I mean there: as I write this, the hardware will be available to buy in just a few short days, and yet I am sat here with a Switch that has no access to the eShop, or any online features at all. Right now, I'm still waiting on the "day one" update, which make evaluating what it can actually do, pretty tricky. What this means is that I can't, in good conscience, score this new console as I'd like to, and will have to revisit this review to finalise it when that update hits. Bizarre, but right now, this is a console that plays games, and that's about it.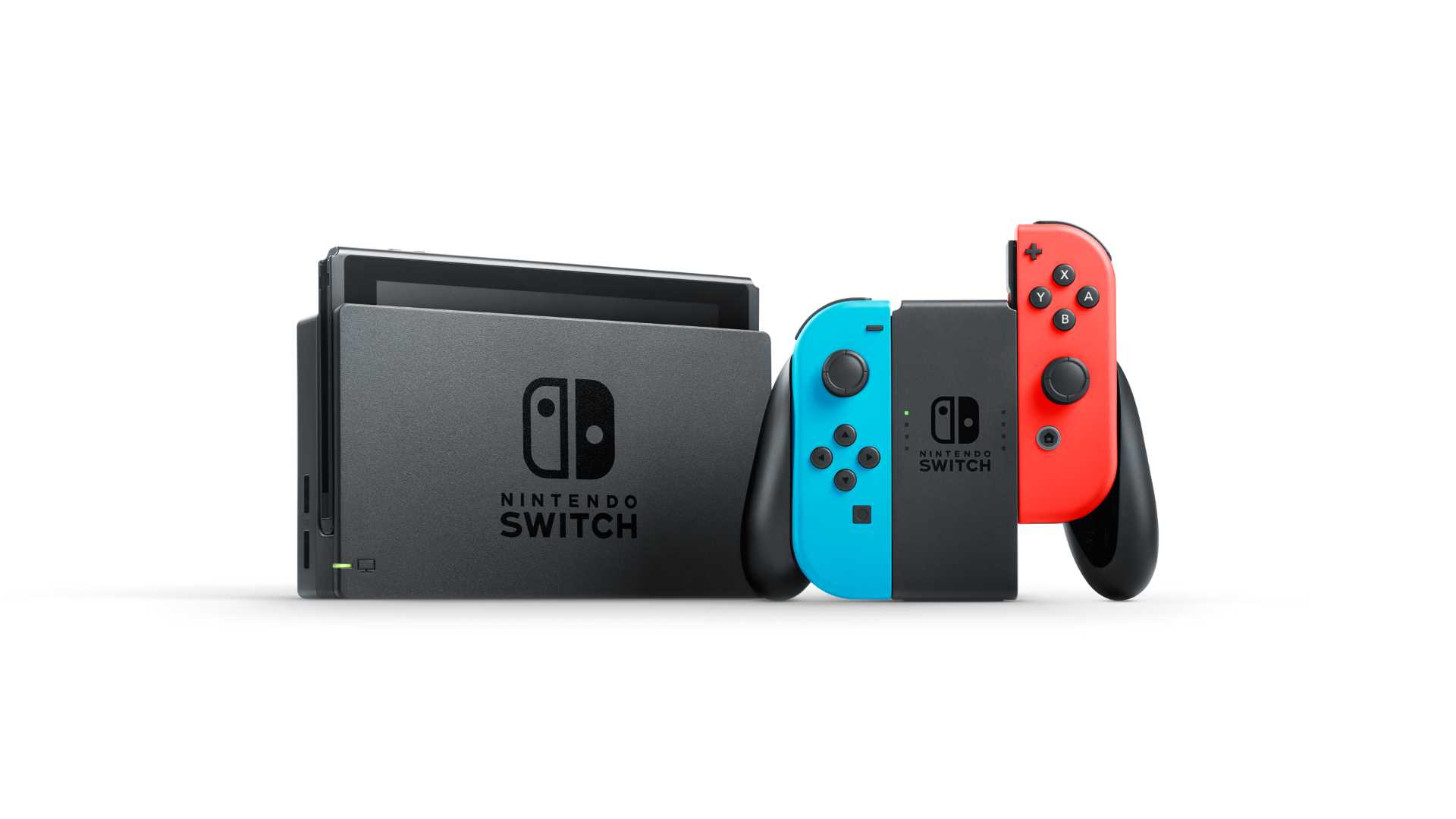 But what I can talk about is everything else. It's going to end up becoming a cliche, but the Switch feels like a premium version of the Wii U in some ways. It's as though Nintendo paid Apple to make hardware for them – that's the level of "premium" we're talking here. The screen itself is delightful, and 720p "low resolution" be damned if the games don't look gorgeous on it. Of course, it helps that The Legend of Zelda has a rather striking art style that would make any console sing, but regardless, whatever you're playing, it'll look lovely.
It is smaller than you'd expect, though. The entire console is that tablet. The Joycons slide on to rails that are on the side, but don't be mistaken: the console is the tablet. In yet another bizarre series of events, I can't yet give you (at the time of writing) my final verdict on the biggest launch game (come back tomorrow for that), but I can say that I've played Breath of the Wild from a 100% battery, to the point the console asked me to charge it, and I got well over two hours out of it, if slightly under the three that is suggested. Slight hand cramps be damned, I lost myself on that screen, and in that game, and I didn't once feel like I was being short changed by the screen size, visuals, or even the audio. This is a promising sign for the future.
One of the best things about the Switch is how you can tailor it to your play style. Given the actual screen size, I don't think that "tabletop mode" is going to be many people's play style of choice. The pre-release videos may suggest this is the cool, hip, party-goer way to play Switch, but unless you like having someone else's shoulders in your face as you squint and get closer, huge parties aren't really where it all shines.
But actually playing a game, you can use the Joycons in a few ways. I sat for a few hours and used them as two separate controllers, in a Wii-style, and found them comfortable. They're small controllers, and the throw on the sticks is slightly less than the optional Pro Controller (which I'd heartily recommend you invest in, if you can: it's Nintendo's best GamePad to date), but they feel fine on the Switch as a portable console, and also as separate units. The included Joycon dock makes for a fine controller, which I initially had concerns over the size of. But again, after a few hours of testing, it's also fine. The "plus" and "minus" buttons are a little small, and the sticks (and button arrangement) take some getting used to for people who've spent a lot of time playing PlayStation or Xbox over the years, but these are minor issues, and muscle memory soon takes over.
Among the configurations, you can also take the Joycons and add the straps (also included) to them. This turns each Joycon into a solo controller for multiplayer, and again, it's a small controller but it's fine. I do think it's worth noting, however, that the only way you can charge the Joycons is by attaching them to the Switch and docking the console. There's a Joycon dock controller available separately that has a USB-C charging port, and although it appears that's the only difference (aside a more clear plastic appearance), it's a confusing omission in a console that's all about choice, and one that feels like an unnecessary additional purchase.
Finally, then, the dock itself will output a 1080p resolution to your TV. The switch (sorry) from handheld/tabletop mode to TV mode is as instant as you could hope for. Given how much time I've spend with HDMI handshakes (years of video capture have left me with an utter hatred of HDMI and HDCP), it's actually quite remarkable how quickly the Switch will go from handheld to TV mode. On that note, just briefly, expect no worries capturing game footage, as it all just works. I did experience some strange auto-switching via my HDMI switchbox that would interrupt gameplay on other consoles, but I'm going to put that down to a cheap switchbox and not the Nintendo Switch console.
The UI is snappy and quick – thank God. Unlike the Wii U, which was sluggish from pre-release to the last time I played it (a few days ago, actually), it's great to see that Nintendo has finally gotten its act together. Screenshots are instant (far quicker than Xbox One or PS4), and you can happily access your album and add text to them, essentially making the Switch and instant meme-generator. The menus suggest that you'll be able to post these pictures, presumably to Miiverse or social networks, but again, the firmware update isn't available so I can't tell you anything more than that.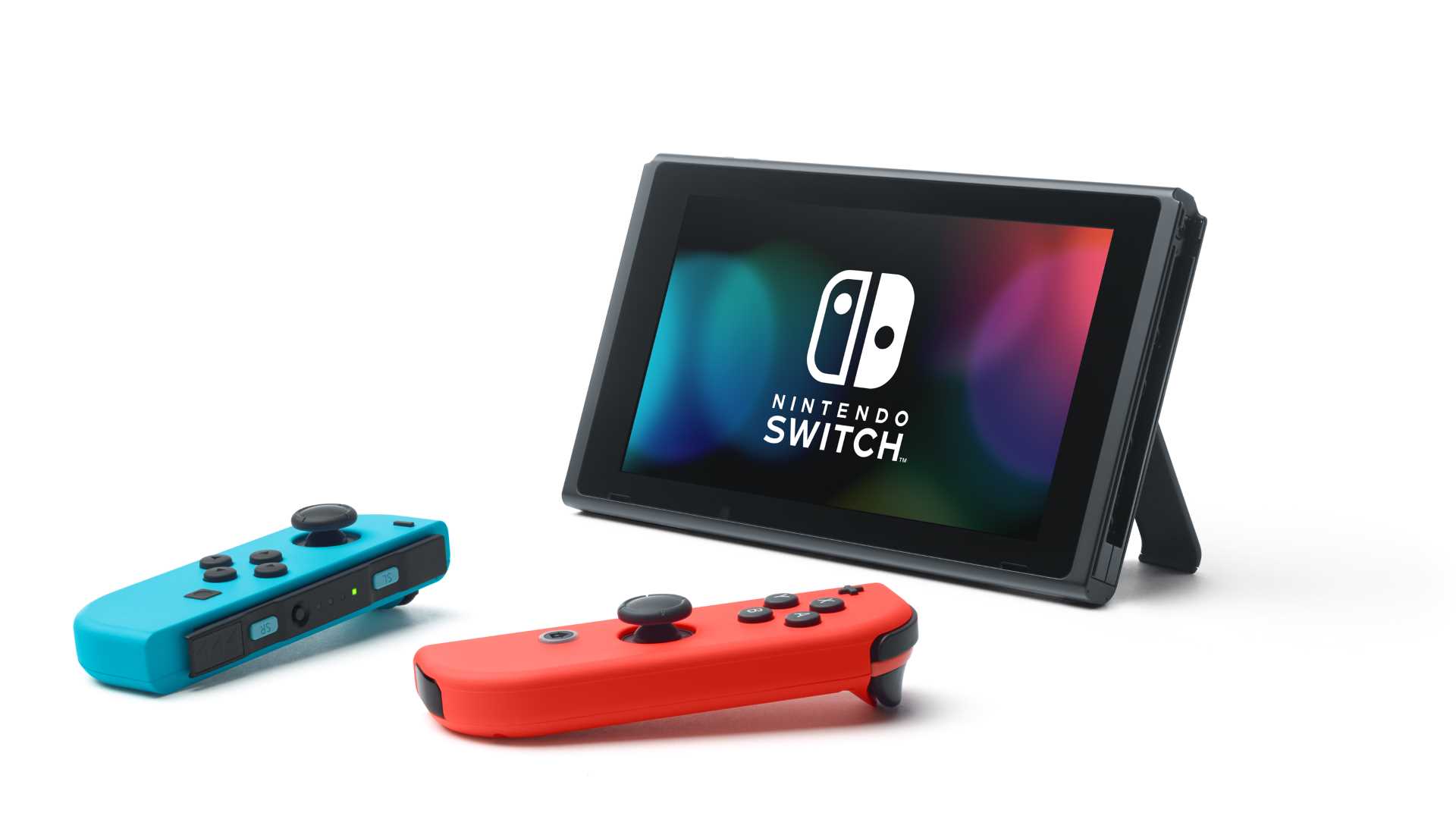 It's nice, though, to be able to put a Switch game card into the console and instantly play it. No lengthy install is required here, you just put the card in and play the game. It's strange we've become so accustomed to this nonsense, but it's also refreshing to have a console that respects your time. On that same note, setting the system up is a breeze. There are few instructions in the box because it's so simple to put together, and in a nice touch, the dock's rear (which holds USB, HDMI, and the power port – there are two USB slots on the side, also) even has a fold-down section that allows you to hide the cables away neatly.
And that's it. That's everything I can tell you about the Switch after 20-30 hours. I like it a lot, and if you're after a score, it'd be a high one. I've had zero issues with the hardware: it's quick, reliable, and nice to use. But right now, it's a console that plays games and takes screenshots, and until that firmware hits, I've absolutely no idea what else it can do. Right now I can't even tell if games work online, or if it's easy to link your Nintendo ID. And that? That's the greatest shame of all. I've a console here I'm ready to love, but a rushed feeling launch means that I'm not fully able to actually test the hardware properly, and that the Switch I've been playing won't be the one you get if you buy one. I adore the hardware, though, and like everyone else, I am just waiting to see what else Nintendo has in store when this update hits.
Update 3/3/17: With the update now in the wild and our Switch as you'll find it when you buy it, it's safe to say that it was a bit of a let down to find that Nintendo is persisting with friend codes. Where every other console has a simple "gamertag" you can share, Nintendo is sticking fast to the lengthy alphanumeric code to add your pals. Or at least, kind of, because if you've logged into Miitomo with your Nintendo Online Account (NOA from here), it will suggest friends you've made on the app. You can also add friends who are playing on their Switch in the room nearby, but that's about it.
The eShop seems familiar to the Wii U's eShop, with the ability to watch games (no pre-order, curiously), and linking your existing account is as simple as logging in. You can also bypass password requirements on a per account basis, which is a nice touch. Other than that, online play is enabled, but we've not yet tested if it's any good, and you can now post screenshots to Facebook or Twitter, as I've done below.
Sup? #BreathoftheWild #NintendoSwitch pic.twitter.com/4LmQJYzfV1

— Adam Cook (@jebusf) March 2, 2017
With plenty of features to come, it's fair to say that this review may remain "in progress" for quite some time. It's nice to have game updates again (even I'm not sure if I'm being sarcastic there), and the firmware has stayed quick and snappy, which was a worry pre-update. Everything works as it should, but in all honesty, the system itself still feels a little barebones.
Thankfully, Zelda is phenomenal, and will tide me over until Mario Kart and Splatoon. Elsewhere, the indie lineup looks strong, and we'll be delving into some Shovel Knight again soon. It'll be interesting to see what the Nintendo Points do (you get them from buying retail games), and there's a lot yet the console will be bringing to the table. This feels like a slowly rolled out launch, which on one hand feels like it's not quite ready to release (the backend, mostly, as the hardware is excellent), but could also be considered as a way to keep people interested for months to come. Time will tell, and we'll be back to update this review soon.
Positives
Multiple configurations mean comfort for everyone
Feels solid and like a premium bit of kit
Possibilities are seemingly endless
Negatives
Joycons are a little small
No charging port on bundled Joycon grip
Online still undercooked, and no way of testing yet
Nintendo continues to make products that fill you with gleeful joy. Switch is a new way to play, and one that looks to bring everyone back into the fold.